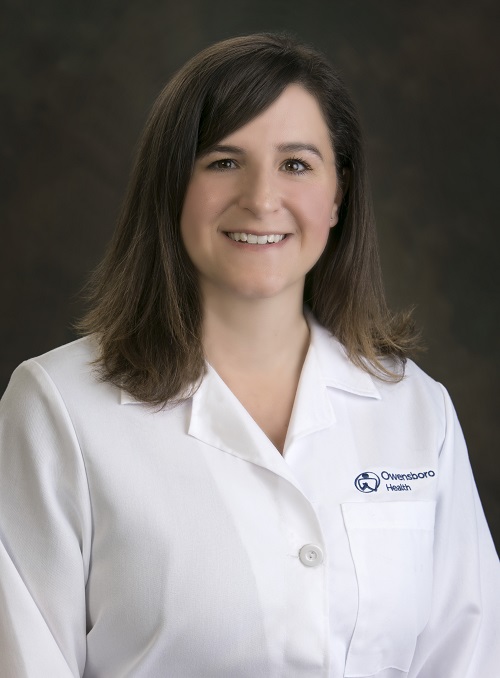 Katie Melvin, APRN, CNM
Specializing in
Obstetrics and Gynecology
Affiliation: Owensboro Health
Biography
Yale-educated nurse midwife, Kathryn Melvin, came to Owensboro Health with experience working with women ages 13 to 85 to provide pre and post-natal care as well as routine gynecological care. She has published on the topic of the use of antidepressants while breastfeeding further proving her expertise. In addition, Ms. Melvin concentrated on the role of diabetes in women's health while studying for her second master's degree. 
Education & Training
Education
University of North Carolina, Chapel Hill

,

Master of Public Health

Yale University

,

Master of Science in Nursing
Board Certified
American Midwifery Certification Board
Certified Nurse Midwife
National Certification Corporation, Women's Health Nurse Practitioner
Neonatal Resuscitation Provider
American Red Cross Basic Life Support 
Publications
Moulder, J., Siedhoff, M., Melvin, K., Jarvis, E., Hobbs, K., & Garrett, J. (2017). Risk of appendiceal endometriosis among women with deep –infiltrating endometriosis. International Journal of Gynecology & Obstetrics, 139(2), 149-154. http://doi.org/10.1002/ijgo.12286.
Sriraman, N., Melvin, K, & Meltzer-Brody, S. (2015). AMB Clinical Protocol #18: Use of Antidepressants in Breastfeeding Mothers. Breastfeeding Medicine, 10(6), 290-299. DOI: 10.1089/bfm.2015.29002