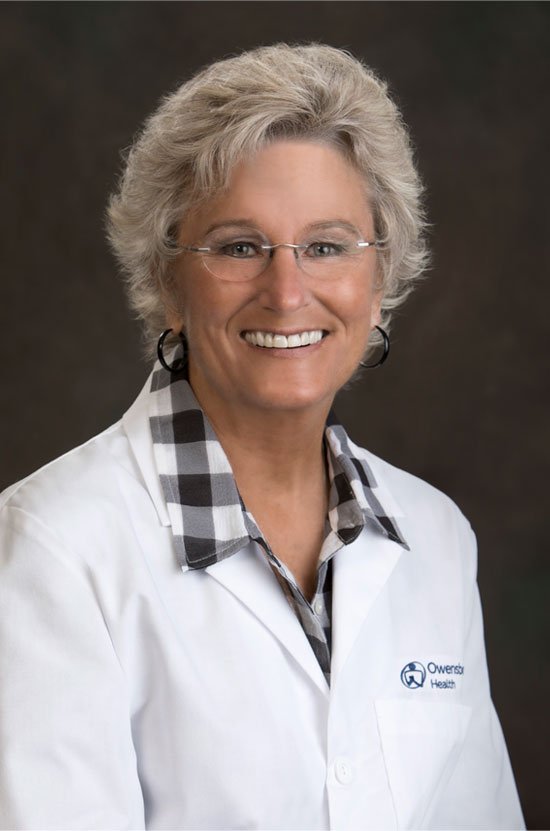 Kerry L. Paape, MD
Specializing in
Cardiothoracic Surgery
Affiliation: Owensboro Health
Commitment Statement
"I approach my patients as if they were my own family. I am truly a patient advocate."
Biography
Dr. Kerry Paape (rhymes with "tape") is an experienced heart and lung surgeon. She chose to join Owensboro Health after she finished helping rebuild a heart program that had been closed in Pensacola, Florida. The program is currently doing well and achieving excellent outcomes.
Prior to Pensacola, Dr. Paape practiced for 14 years with the Cardiovascular Institute of the South in Houma, Louisiana. Her practice thrived until the arrival of Hurricane Katrina, which changed the landscape of healthcare in southern Louisiana.
Dr. Paape is board certified in thoracic and cardiovascular surgery by the American Board of Thoracic Surgery. Her academic credentials include a three-year fellowship at Northwestern University in Chicago after a residency at the University of Utah Medical Center, where she performed heart and lung transplant research. She earned her undergraduate degree from Baylor University and her medical degree at the University of Texas Health Science Center in Dallas.
Dr. Paape has nearly 30 years of surgical experience in:
Coronary artery bypass surgery
Aortic/Tricuspid/Mitral valve repair and replacement
Aortic aneurysm surgery
Lung cancer surgery
Lung infection surgeries
Lung biopsies
Cox Maze procedures
Education & Training
Education
University of Texas Health Science Center, Dallas