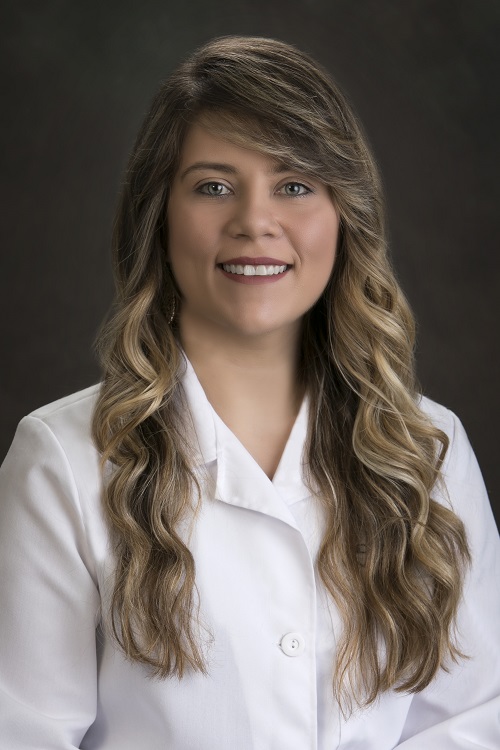 Maria Spencer, MD
Specializing in
Obstetrics and Gynecology
Affiliation: Owensboro Health
Commitment Statement
"Creating bonds with patients is something special about the field I am in, especially in Obstetrics and Gynecology" Dr. Spencer said. "My goal is to establish a great relationship with my patients, make them feel comfortable and provide them with the best care".
"Haz tu cita hoy conmigo para poder ayudarte con todas tus dudas y preocupaciones".
Biography
Dr. Maria Spencer is a native of Venezuela and earned her medical degree from La Universidad del Zulia School of Medicine in her home country. She moved to the U.S. to pursue her dream of training in Obstetrics and Gynecology, and completed her residency at Wayne State University in Detroit, Michigan. Dr. Spencer is fluent in both English and Spanish. She has a special interest in minimally invasive surgery and caring for high risk obstetrics and gynecology patients.
Education & Training
Education
Universidad del Zulia, School of Medicine
Residency
Wayne State University, School of Medicine, Detroit

,

Obstetrics and Gynecology
Publications
Maldonado MC, Alhousseini A, Awadalla M, Idler J, Patwardhan M, Welch R, Puder K. Intrahepatic cholestasis of pregnancy leading to severe vitamin K deficiency and coagulopathy. Hindawi Case reports in Obstetrics and Gynecology.
Vilchez G, Hoyos LR, Maldonado MC, Lagos M, Kruger M, Bahado-Singh R. Risk of neonatal mortality according to gestational age after elective repeat cesarean delivery. Arch Gynecol Obstet. 2016 Jul;294(1):77-81.
Vilchez G, Maldonado MC, Hoyos L, Dai J, Sokol RJ. The Effect of Expectant Management Risks on Maternal/Neonatal Outcomes in Planned Repeat Cesarean Delivery. Obstetrics & Gynecology 2016 May; 127:146S.
Vilchez G, Maldonado MC, Doo J, Dai J, Sokol RJ. Optimal Delivery Route in Low Risk Term Twin Pregnancies Conceived after Infertility Treatment: Is the "Precious Baby" Effect Justified? Reproductive Sciences 2016. 174A-174A.
Vilchez G, Maldonado MC, Doo J, Dai J, Sokol RJ. The Effect of Infertility Treatment on Term Maternal/Neonatal Outcomes and Optimal Timing for Delivery in Conception- Assisted Singleton "Premium Pregnancies". Reproductive Sciences 2016. March; 23: 270A-271A.
Arismendi G, Mauriello C, Maldonado MC, Fernandez M, Larreal M, Torres G, Romero Z. Study of autopsies in fatal cases of dengue in a Venezuelan endemic region. Correlación clinicopatologica en casos fatales de Dengue en Maracaibo, Venezuela. 2011 May; 63(1): 44-51. Cited in PubMed; PMID: REV CUBANA MED TROP.