Impact of Your Support
Owensboro Health Foundation's mission is to develop volunteerism and philanthropy to heal the sick and improve the health of the communities we serve.
Owensboro Health Foundation, Inc. is a subsidiary of Owensboro Health, Inc. The Foundation is a 501(c)(3), not-for-profit organization, partnering with individuals, corporations, community organizations and other foundations to support a multitude of worthy health initiatives in western Kentucky and southern Indiana. The Foundation is governed by a volunteer Board of Directors.
Since its inception in 1993, the Foundation has supported numerous Owensboro Health projects impacting the lives of the people in our region. In Fiscal Year 2019 (June 1, 2018 to May 31, 2019), 8,928 of our family members, friends and neighbors benefited through the following funded programs (numbers in parentheses indicate number of individuals served through each program):
Programs
Apollo Nursing Simulator, provides interactive experiences to mimic realistic scenarios to teach best practices in patient care and safety (1,004)
Baby Boxes for Infants in Need, provides baby essentials for new mothers to get them through their first few days at home from the hospital (163)
Backpacks for Homeless, provides backpacks for homeless to carry necessary medications (3)
Behavioral Health Music Therapy, enables music to be played in each patient room to aid with therapy (796)
Bereavement Gowns, provides hand sewn infant bereavement gowns to expectant families who suffer the loss of their child (22)
Bike Helmets, provides bicycle helmet, as well as helmet fitting and education, to the pediatric population (15 years of age and younger) at Owensboro Health public events in our region to reduce traumatic brain injuries (101)
Bike Helmets Trauma Prevention Education, provides trauma prevention education to the pediatric population and their parents at Owensboro health public events in our region to reduce traumatic brain injuries (229)
Breast Cancer Assistance Fund, provides financial assistance to breast cancer patients who cannot afford specialty bras and/or medicines needed for controlling or relieving symptoms (1)
Camp Wheeze Away, an educational day camp provided for children with asthma (72)
Car Seat Assistance Program, provides free car seats to families in need (53)
Care Bears for Kids, provides stuffed animals to comfort children admitted to the Owensboro Health emergency department, surgery or pediatrics (1,452)
Dr. Scott E. Gaines Scholarship Fund, provides scholarships for college-bound students from Hopkins County (6)
Fall Prevention Program, equipment for the Owensboro Health Healthpark to pilot a community-based fall prevention program (63)
Healthpark Run for Your Life, kids fun run (184)
HOPE Fund, "Helping Our People in Emergencies," provides financial, emotional, and spiritual support to employees of Owensboro Health facing crises and emergency situations (77)
Lifeline Program, monitoring devices for elderly and low income (31)
LifeSpring, provides a combination of coping and sharing, health and wellness, education, and creative and complementary therapies for cancer survivors and anyone in our service area affected by a cancer diagnosis (45)
Mammograms for Life, provides free breast health services (including screening mammograms, diagnostic mammograms, ultrasounds, biopsies, MRIs and pathology) to medically underserved women (97 individuals, 114 procedures)
Mitchell Memorial Cancer Center Medication Fund, provides financial assistance to cancer patients who cannot afford the medicines needed for controlling or relieving symptoms (443)
Mitchell Memorial Cancer Center Transportation Fund, a fund that provides mileage reimbursement to low-income cancer patients who must travel to the cancer center multiple times per week for treatment (166 individuals, 525 trips), as well as another fund that provides mileage reimbursement to working poor or retired cancer patients who worked until their cancer diagnosis and must travel to the Mitchell Memorial Cancer Center multiple times per week for treatment (45 individuals, 132 trips)
Neonatal Intensive Care Unit (NICU) at Owensboro Health Regional Hospital

Monitors, equipping two additional rooms in the NICU with specialized equipment to match the pace, unique needs and critical nature of the unit (75)
NicView, equipping all 20 of the licensed level III NICU single-family rooms at Owensboro Health Regional Hospital with a camera at each isolette and a secure web-based video stream so that parents and family members can see their NICU babies from any device connected to the Internet (181 patients)
Portable Amplitude-Integrated EEG Monitor, provides simplified monitoring of brain function of pre-term babies for 24 hours or more, allowing easier observation and review by medical staff (2)
Shuttle, allows infant to be placed in their isolette immediately after delivery, allowing for more persistent thermoregulation (115)
Kangaroo Care Chairs, chairs specifically designed to promote this skin-to-skin experience for preterm babies, and recline to the most appropriate position to reduce stress and provide comfort and security (144)
Neopuffs and NAVA software, Neopuff T-Piece Infant Resuscitators, allow healthcare providers to manually provide immediate pressure-controlled respiratory assistance to babies; NAVA software connects a baby's own nervous system to the ventilator, so the breathing assistance provided through the ventilator is provided in proportion to and in sync with the baby's own respiratory efforts (15)
Ultrasound, aids umbilical venous (UVC) and umbilical arterial (UAC) catheters insertion in sick preterm and term neonates at the bedside reducing exposure to xrays and decreasing time in treatment (5)

Owensboro Health Medical Group Network Patient Assistance Program, assists indigent patients in the outpatient setting in obtaining the services needed to maintain optimal health, including transportation, medical supplies and medications (256)
Owensboro Health Hospitality Suites at Owensboro Health Regional Hospital, provide a temporary home away from home for families experiencing a medical crisis (759)
Oncology Conference, annual educational event for medical professionals that provides information and updates on trends in staging, diagnosis and treatments of predominant cancers in our area (33)
Parkinson's Disease Support Group, offers information, support and activities for those affected by Parkinson's Disease and their families (180)
Pediatric Accessibility, provides step stools, child-size toilet seats, IV bag covers and pediatric-themed supplies to the unit (882)
Pediatric Emergency Education, increases the clinical knowledge and expertise of nursing staff related to caring for emergently ill children through didactic and simulation scenarios (17)
Pediatric Bedside Gaming Units, provides pediatric patients educational gaming at the bedside (441)
Pediatric Panda Bed Warmer, provides phototherapy for infants (95)
Pediatric Phototherapy Equipment, provides phototherapy for infants admitted to the hospital for elevated bilirubin levels (190)
Pediatric Transportation Assistance, provides transportation assistance to low-income families of pediatric patients (5)
Stop-the-Bleed Kits, provides trauma kits that include: One C.A.T. Tourniquet, gloves, a QuikClot Bleeding control bandage, a compression bandage, a mini sharpie marker and a Save a Life booklet (105)
Transitional Care/Rehab Car Transfer Program (374)
Vicki M. Stogsdill Nursing Award, provides a merit-based financial award for students completing a Bachelor of Science degree in nursing (BSN) through the University of Louisville School of Nursing-Owensboro (1)
Patients share their experiences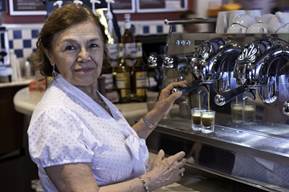 "I was working as a waitress and did not have any health insurance. I got a free mammogram through the Mammograms for Life program and was diagnosed with breast cancer. The lump was small and caught very early. I had surgery to remove the lump, and opted for a mastectomy. Today, I am cancer free. Had I not been able to get help through Mammograms for Life, I probably would have waited too long for a mammogram, my cancer would not have been detected as early, and things might not have turned out so well."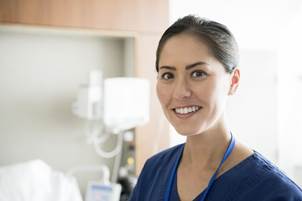 "It is with great pleasure to express my sincerest appreciation for the HOPE Fund. Last year my husband unexpectedly passed away. Overwhelmed with sadness and grief, I reached out to the HOPE Fund for financial assistance. Employee Engagement quickly contacted me and so graciously sent out condolences to me and the family. It was such a blessing to have my mortgage and house expenses along with my car payments taken care of. The HOPE Fund provides immediate relief and assistance when tragedy or a life changing event occurs. Words cannot express how grateful I am for the team that looked at my situation and helped me get by. The generosity and support the HOPE Fund gave me is greatly appreciated. I will forever be thankful! I continue to 'pay it forward' and look at each day as a blessing. I thank God for the HOPE Fund, my family and friends, the individuals that were by my side, my work family, and the new found relationships. They comforted me in such a difficult time. God Bless!"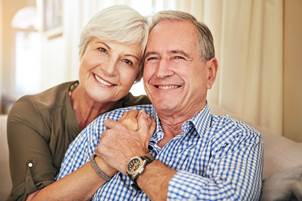 "I had to send an email applauding the Hospitality Suites. My son and his spouse had their baby this weekend and he had to be in the NICU. The suites are awesome. There is nothing better than not having to worry about seeing your loved one or baby during this stressful time. She is breastfeeding and needs to be with the baby every three hours. Thanks to your services this was possible. There were also able to bring their other children to be with them too. The rooms are so beautiful. The area is so family friendly. Nothing but praise. Thank you so much."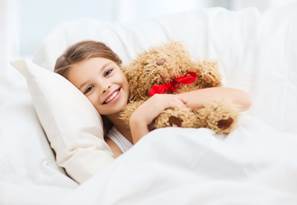 "My child was so scared when we got to the hospital for her surgery, until she saw the teddy bear sitting on the bed. She said, 'Mommy is this bear here to take care of me?' She felt safe because of that little bear. She still sleeps with it."