Rogue Room Bootcamp Classes
For intense exercise, take a class in the Rogue Room at Healthpark. Challenge your muscles and endurance with a variety of activities involving Olympic weights, kettlebells, medicine balls and other equipment. Your class will include no more than 12 participants, so you'll get close, personal guidance from an expert trainer.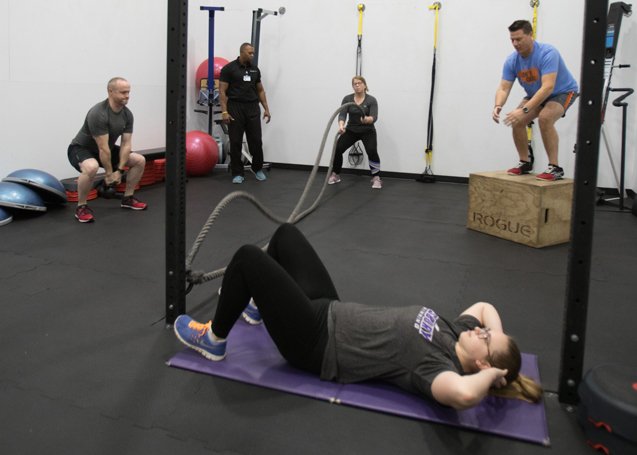 Things to know
Classes are only for ages 16 and up
Classes are limited to 12 participants
Meet The Rogue Room Instructors
Instructors & Credentials
Charles Pettigrew
Fitness Tech/Personal Trainer
ACE Personal Trainer
Rogue Room Classes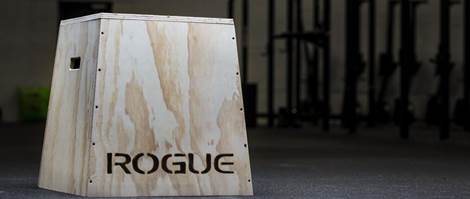 Enjoy all of the following Rogue Room classes for free if you're a Healthpark member.
View this month's full class schedule to see which classes will be offered in the Rogue Room.
Boot Camp
Rogue Room Boot Camp classes are designed to maximize your workouts in the least amount of time. You can expect high intensity, high volume movements that will not only challenge you, but display innovative ways to do traditional exercises. Each trainer holds a style of their own, and every class will always be different than the last! All fitness levels are welcome, as any of the workouts can be scaled to your individual needs.
Rogue Room Equipment
If you're a Healthpark member at least 16 years old, work out in the Rogue Room with its equipment at your convenience. Just wait until 15 minutes after a class ends to enter the room, and exit 15 minutes before a class starts.