Published on November 03, 2016
Eating Well: Diabetes Awareness Key To Disease Prevention, Management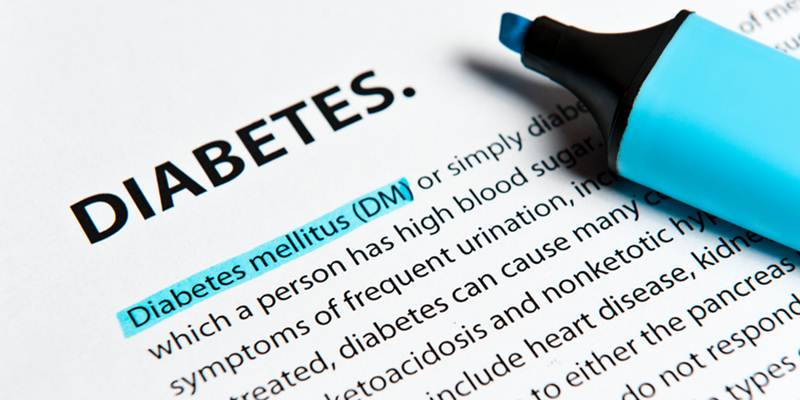 Do you know how many Americans currently have diabetes? A staggering 29 million, according to the Centers for Disease Control and Prevention in Atlanta! That is approximately 1 in every 11 people. Another 86 million Americans are at risk. Every 23 seconds, someone in the United States is diagnosed with diabetes.
We have heard it called "sugar," "sugar in the blood" and "the sugar." You may wonder what does this all mean? Diabetes is a condition in which your body does not properly use food for energy. Much of the food we eat turns into glucose, a type of sugar that our bodies can use for energy. Our bodies then need insulin, made by your pancreas, to help move this sugar from the blood into our body's cells. People with diabetes either don't make enough insulin or their body is not using insulin properly. As a result, sugar builds up in the blood.
Diabetes is a serious disease that can lead to other significant health problems, such as heart attack, stroke, kidney disease, vision loss and amputation. Diabetes is the seventh leading cause of death in the United States, causing more deaths each year than breast cancer and AIDS combined.
There are two main types of diabetes. Type 1 diabetes typically occurs during childhood and was previously called juvenile-onset or insulin-dependent diabetes mellitus. It accounts for about 5 percent of people with diabetes. Risk factors for Type 1 diabetes are not as well-defined as they are for Type 2 diabetes, but may be related to autoimmune, genetic and environmental factors. People with Type 1 diabetes need to take insulin every day.
Type 2 diabetes, formerly known as non-insulin-dependent diabetes mellitus or adult-onset, is much more common, accounting for about 90-95 percent of population with diagnosed diabetes. People with Type 2 diabetes may be able to manage this with a healthy diet and exercise, while others may need to take oral diabetes medications or insulin.
The risk factors for Type 2 diabetes are much clearer and include advancing age, obesity or weight gain, physical inactivity, a family history of diabetes and high blood pressure. For women, a history of diabetes during pregnancy can also increase risk of developing Type 2 diabetes later in life. Diabetes is also seen more commonly in African Americans, Hispanic/Latino Americans, Native Americans, and some Asian Americans and Pacific Islanders.
You can have diabetes and not even know it. A quick online test is available to help you determine your risk at http://www.diabetes.org/are-you-at-risk/diabetes-risk-test/
Only your doctor can diagnose diabetes, so if you are at risk or have concerns it is important to talk with your healthcare provider to see if additional testing is needed.
One in 3 people will develop diabetes in their lifetime and while you may not be able to control some risk factors for diabetes, there is good news. You can prevent or delay Type 2 diabetes. Lower your risk by controlling your weight, losing excess body fat, exercising regularly, and eating a healthy diet high in fruits, vegetables and whole grains. These lifestyle tips are important strategies if you are already living with diabetes as well. Regular contact with your healthcare provider and a diabetes educator is also key.
November is American Diabetes Month®. This year, join in the campaign and support those 29 million Americans who are living with diabetes, their loved ones and help raise awareness of this growing public health crisis. Post or share your story of diabetes on social media, become an advocate to help raise diabetes awareness, donate to the American Diabetes Association. This is how you can get involved. #ThisIsDiabetes.
Visit www.diabetes.org/adm or call 1-800-DIABETES for more information.
Meet Our Dietitian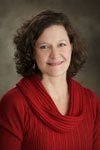 At Owensboro Health, you'll get nutrition counseling from a registered nutritionist — an expert in medical nutrition therapy. Beth Cecil, RDN, LD (right), is certified in food allergy management and is a Lifestyle Coach for the Diabetes Prevention Program. She also holds a Certificate of Training in Childhood and Adolescent Management, so you can trust her to care for your or your loved one's specialized needs.
About Owensboro Health
Owensboro Health is a nonprofit health system with a mission to heal the sick and to improve the health of the communities it serves in Kentucky and Indiana. The system includes Owensboro Health Regional Hospital, nationally recognized for design, architecture and engineering; Owensboro Health Muhlenberg Community Hospital; Owensboro Health Twin Lakes Medical Center; the Owensboro Health Medical Group comprised of over 200 providers at more than 20 locations; three outpatient Healthplex facilities, a certified medical fitness facility, the Healthpark; a surgical weight loss center and program, and the Mitchell Memorial Cancer Center.
On average each year, we have 16,000 inpatient admissions, deliver 2,000 babies and provide the region's only Level III NICU. Owensboro Health physicians perform nearly 24,000 surgical procedures, including nearly 200 open-heart surgeries. Our physicians and staff have 70,000 Emergency Department visits, more than a million outpatient visits annually. Visit our home page for more information.