Published on July 27, 2016
Garden Goodness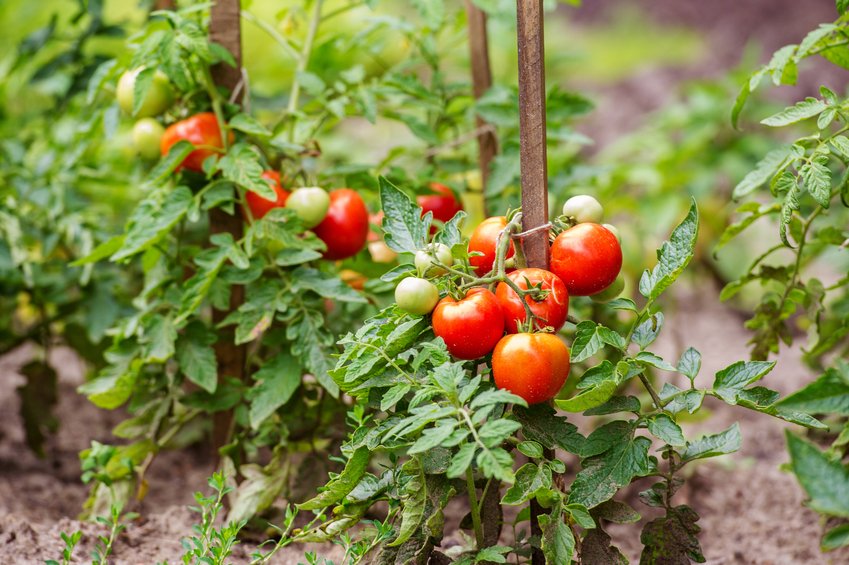 Each summer I hear my husband and his friends jokingly say that a good gardener will have tomatoes ready on the vine by Fourth of July and they anxiously wait. I too wait eagerly for this time of year knowing that produce, fresh from the garden, will soon be in abundance.
When it comes to being a good gardener, my father-in-law never disappoints. We left my in-laws' house on the Fourth with bags full of garden-fresh goodies, including yellow squash, zucchini, purple eggplant, succulent cucumbers, ripe onions and yes, red luscious tomatoes. Yum!
I love adding fresh fruits and veggies to my diet not only because I know that they are healthy and low in calories, but also because they are simply delicious. I recommend eating the rainbow, or selecting a variety of different-colored fruits and vegetables, as each color group boasts its own unique health benefits.
Studies show that fruits and vegetables play a role in reducing the risk of chronic diseases such as heart disease, stroke, Type 2 diabetes and some types of cancer, when included as part of a healthy diet. This is due in part to the numerous phytochemicals found in plants. Phytochemicals are naturally occurring substances, which have protective or disease preventing properties and are often responsible for a plant's color.
One such pigment, lycopene, found in red tomatoes and watermelon, has been shown to help decrease the risk of certain types of cancer, especially prostate cancer. Strawberries and raspberries are examples of red fruits containing another powerful antioxidant, anthocyanin, which protects cells from damage and may promote heart health. Cranberries have been linked to urinary health.
Other healthful red produce includes red apples, cherries, pomegranates, red peppers, red onion, radishes, beets and red grapefruit.
White foods, namely potatoes, have gotten a bad rap over the years. But don't discount the powerful health benefits that white fruits and vegetables such as bananas, cauliflower, garlic, turnips, mushrooms, jicama, parsnips, onions, pears and white corn have to offer. Produce from the white group may help lower blood pressure, cholesterol, and could help reduce the risk of stomach cancer.
The blue/purple group of fruits and vegetables has its own special health benefits. Blueberries, blackberries, eggplant, plums, grapes and raisins act as strong antioxidants that protect cells from damage and may lower the risk of stroke, heart disease, and may help fight gastrointestinal cancers. Blueberries may also be linked to healthy aging and improved memory.
Dark green fruits and veggies may reduce the risk of heart disease, birth defects and possibly even Alzheimer's disease. Additionally they may promote strong bones, teeth and promote vision health. For these benefits, reach for broccoli, zucchini, spinach, honeydew melon, green grapes, kiwi, green beans and asparagus.
Finally, apricots, cantaloupe, carrots, oranges, sweet potatoes, mangos and yellow squash represent the yellow/orange group of produce. Their health benefits include enhanced immune function, improved vision health, enhanced wound healing, and the reduced risk of heart disease and certain types of cancer.
There are many easy ways to add more fruits and vegetables to your diet. Toss some extra veggies into your favorite casserole or on a homemade pizza. Add fruit to salads, cereal or eat it for dessert. Try a smoothie made with fruits and vegetables for breakfast or a snack. And, of course, keep cleaned produce in your refrigerator ready to eat so that you can grab some anytime.
This article was originally published in the Owensboro Messenger-Inquirer.
Meet Our Dietitian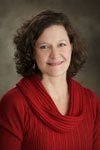 At Owensboro Health, you'll get nutrition counseling from a registered nutritionist — an expert in medical nutrition therapy. Beth Cecil, RDN, LD (right), is certified in food allergy management and is a Lifestyle Coach for the Diabetes Prevention Program. She also holds a Certificate of Training in Childhood and Adolescent Management, so you can trust her to care for your or your loved one's specialized needs.
About Owensboro Health
Owensboro Health is a nonprofit health system with a mission to heal the sick and to improve the health of the communities it serves in Kentucky and Indiana. The system includes Owensboro Health Regional Hospital, nationally recognized for design, architecture and engineering; Owensboro Health Muhlenberg Community Hospital; Owensboro Health Twin Lakes Medical Center; the Owensboro Health Medical Group comprised of over 200 providers at more than 20 locations; three outpatient Healthplex facilities, a certified medical fitness facility, the Healthpark; a surgical weight loss center and program, and the Mitchell Memorial Cancer Center.
On average each year, we have 16,000 inpatient admissions, deliver 2,000 babies and provide the region's only Level III NICU. Owensboro Health physicians perform nearly 24,000 surgical procedures, including nearly 200 open-heart surgeries. Our physicians and staff have 70,000 Emergency Department visits, more than a million outpatient visits annually. Visit our home page for more information.