Published on July 27, 2016
Healthy Eating On The Go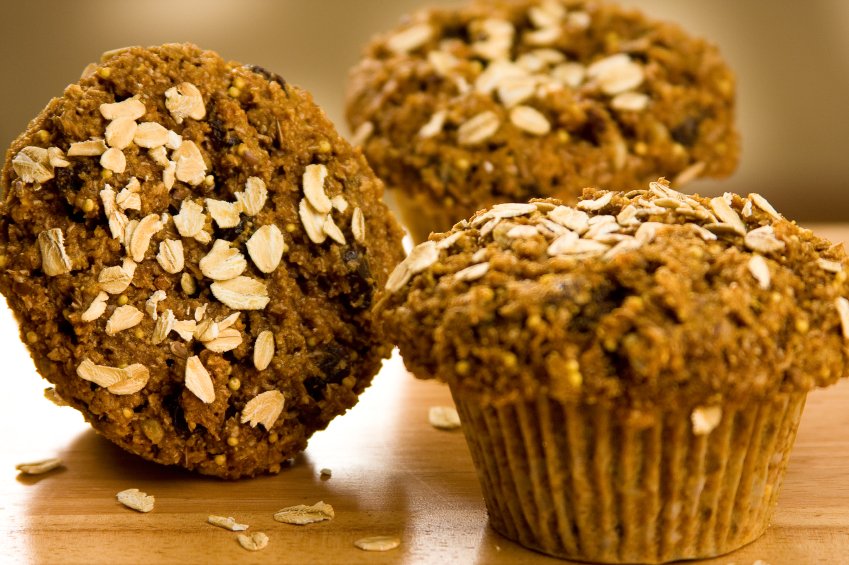 It's National Nutrition Month, one of my favorite times of the year! I want individuals and their families to become more aware about their health and I think this month is the perfect time.  I will be providing you with some helpful tips that will boost your health knowledge, and possibly even boost your own health!
Do you find yourself on-the-go most days? Always rushing to get to one place to the next? You may even find yourself running through the drive-thru because you don't have time to sit down and relax. Unfortunately, most American's are doing just this. If you are one of the many million American's who are most likely to eat in an office-cafeteria, food court, fast food restaurants, or even sit-down restaurants, don't be ashamed. There is a solution for you.
 The Academy of Nutrition and Dietetics have come up with a few tips for those who are on-the-go looking for quick, easy food options that taste good too.  Here are 5 tips you can start practicing now:
Think ahead and plan where you will eat. Consider what meal options are available. Look for restaurants or carry-out with a wide range of menu items.
Take time to look over the menu and make careful selections. Some restaurant menus may have a special section for "healthier" choices.
Read restaurant menus carefully for clues to fat and calorie content. Menu terms that can mean less fat and calories: baked, braised, broiled, grilled, poached, roasted, steamed.
Menu terms that can mean more fat and calories: batter-fried, pan-fried, buttered, creamed, crispy, and breaded. Choose these foods only occasionally and in small portions.
Order the regular or child-size portion. Mega-sized servings are probably more than you need. For a lighter meal, order an appetizer in place of a main course.
Healthy On-The-Go Oat Bran Muffin
Cook these the night before, baggie them up, and pop them in your bag for a snack on the go.
Ingredients
1 egg
1/4 cup canola oil
1/4 cup brown sugar
1 cup mashed bananas
1 teaspoon vanilla extract
1 cup whole wheat flour
1 teaspoon baking powder
1 teaspoon baking soda
1 teaspoon cinnamon
3/4 cup oat bran
1/2 cup dried cherries
Directions
| | |
| --- | --- |
| 1 | In a bowl, combine egg, oil, sugar, bananas, and vanilla; mix well. |
| 2 | In another bowl, mix together flour, baking soda, baking powder, cinnamon, oat bran, and dried cherries; stir into egg mixture, mixing until batter is smooth. |
| 3 | Spoon into 12 muffin liners or muffin tins coated with cooking spray, filling each about 2/3 full. |
| 4 | Bake at 400 degrees for 20-25 minutes or until firm to the touch. Remove from oven and let stand 2 minutes before removing muffins. |
| 5 | Makes 12 muffins, 1 serving = 1 muffin. |
| 6 | ENJOY! |
Nutrition Stats
Calories: 105
Protein: 3 g
Carbs: 21 g
Fat: 2 g
Saturated Fat: 0 g
Sodium: 145 mg
Fiber: 3 g
Meet Our Dietitian

Lauren Foreman is a Registered Dietitian and an Owensboro native who attended Daviess County High School. She holds a bachelor's in Nutrition from the University of Alabama. She has always had a passion for community wellness and bettering the health of our population. She is looking forward to providing nutrition information and having a hand in what Owensboro Health is accomplishing in our communities.
About Owensboro Health
Owensboro Health is a nonprofit health system with a mission to heal the sick and to improve the health of the communities it serves in Kentucky and Indiana. The system includes Owensboro Health Regional Hospital, nationally recognized for design, architecture and engineering; Owensboro Health Muhlenberg Community Hospital; Owensboro Health Twin Lakes Medical Center; the Owensboro Health Medical Group comprised of over 200 providers at more than 20 locations; three outpatient Healthplex facilities, a certified medical fitness facility, the Healthpark; a surgical weight loss center and program, and the Mitchell Memorial Cancer Center.
On average each year, we have 16,000 inpatient admissions, deliver 2,000 babies and provide the region's only Level III NICU. Owensboro Health physicians perform nearly 24,000 surgical procedures, including nearly 200 open-heart surgeries. Our physicians and staff have 70,000 Emergency Department visits, more than a million outpatient visits annually. Visit our home page for more information.