Published on July 19, 2018
Healthy Eating Is Key To A Healthy Life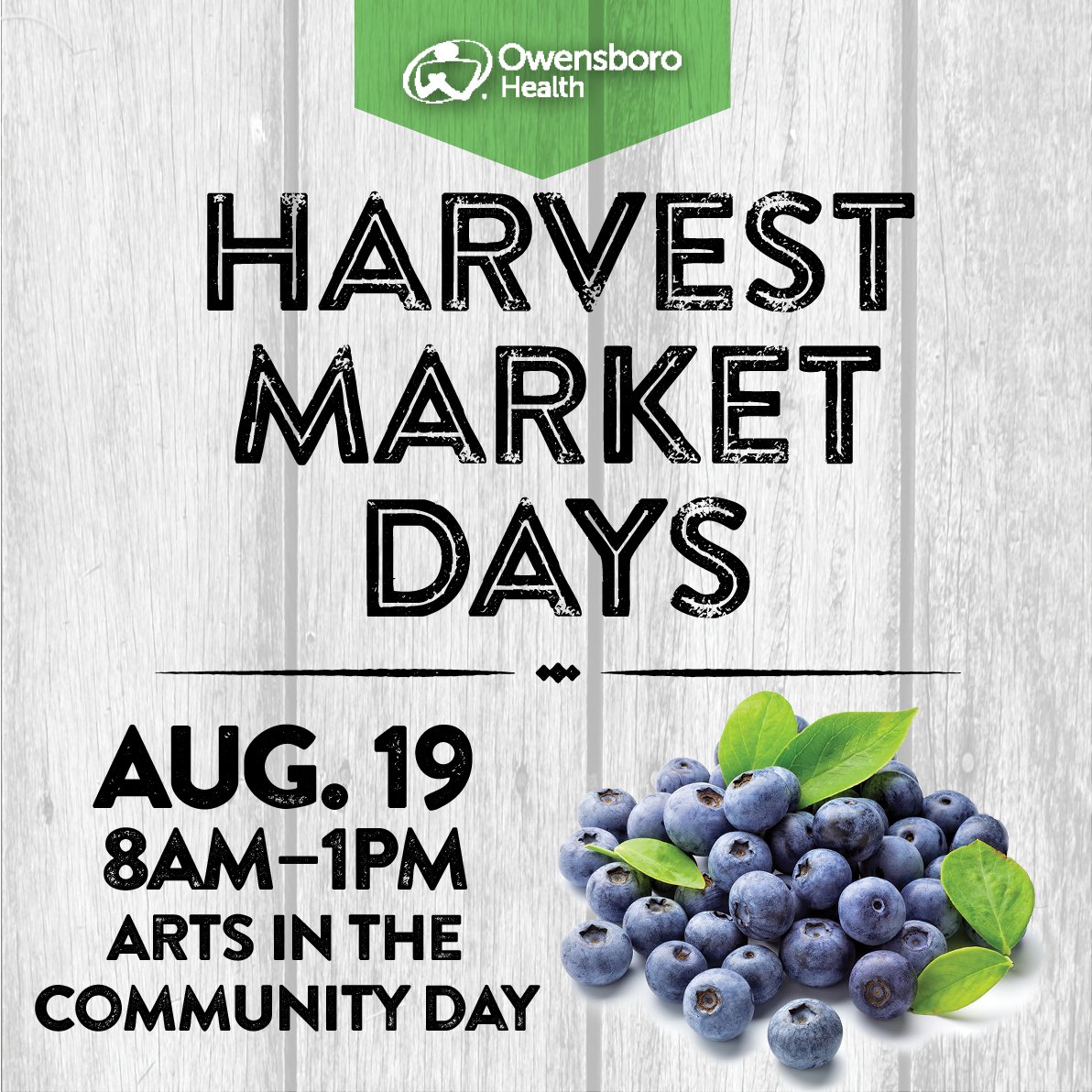 At Owensboro Health, we know that in order to improve the health of our communities, we need do our part to make eating healthy easier and more accessible to those we serve. That's why we are partnering with the Owensboro Regional Farmers Market to make locally grown food available for you and your family.
The Market now has a permanent home on the corner of Parrish and Triplett near where the old hospital stood. Owensboro Health Regional Hospital also hosts a satellite market once a week through the summer to make these products available to our employees and guests of the hospital.
The Market features locally grown vegetables, flowers, meats and baked goods. When you visit the Market, you can be sure that everything you see is fresh, wholesome, safe to eat, and delicious for you and your family.
Harvest Market Locations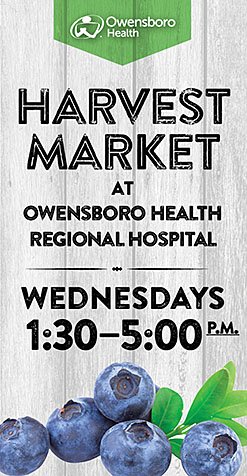 Main Location
Corner of Triplett St. & Parrish Ave.
1205 Triplett St.
Owensboro, KY 42303
Saturday | 8:00 a.m. – 1:00 p.m.
Mid-April - the end of October
Tuesday & Thursday | 8:00 a.m. – 1:00 p.m.
Starting mid-June
Satellite Location
Owensboro Health Regional Hospital
1201 Pleasant Valley Road
Owensboro, KY 42303
Wednesday | 1:30 p.m. - 5:00 p.m.
Mid-May - August
Both locations have parking lots for your convenience. All vendors accept cash, most will accept personal checks, and some will accept credit/debit cards. The Market also accepts SNAP/EBT payments as well as credit cards.
About Owensboro Health
Owensboro Health is a nonprofit health system with a mission to heal the sick and to improve the health of the communities it serves in Kentucky and Indiana. The system includes Owensboro Health Regional Hospital, nationally recognized for design, architecture and engineering; Owensboro Health Muhlenberg Community Hospital; Owensboro Health Twin Lakes Medical Center; the Owensboro Health Medical Group comprised of over 200 providers at more than 20 locations; three outpatient Healthplex facilities, a certified medical fitness facility, the Healthpark; a surgical weight loss center and program, and the Mitchell Memorial Cancer Center.
On average each year, we have 16,000 inpatient admissions, deliver 2,000 babies and provide the region's only Level III NICU. Owensboro Health physicians perform nearly 24,000 surgical procedures, including nearly 200 open-heart surgeries. Our physicians and staff have 70,000 Emergency Department visits, more than a million outpatient visits annually. Visit our home page for more information.