Published on July 07, 2021
COVID-19 Update - May 4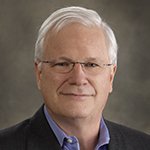 Dr. Francis DuFrayne
As we slowly reopen services across Owensboro Health in the coming weeks, things are going to look different. With extra safeguards and precautions in place, it will take all of us doing our part to move forward. But I know we can do it. You've proven your ability to rise to the challenge during every day of this pandemic. Thank you for being part of #TeamOH.
Note: With the number of the cases admitted to the hospital decreasing, we will be distributing this communication on Mondays and Thursdays.
Reopening in Phases
Phase One began on April 27 and included resuming diagnostic radiology and laboratory services, as well as non-emergent and ambulatory visits. Pre-anesthesia testing services also restarted in preparation for surgery resuming.
Phase Two will begin May 11, when we resume outpatient/ambulatory procedures and surgery. This will be contingent on testing ability, PPE levels and available beds for a possible surge of COVID-19 patients. All patients will be COVID-19 tested before procedures.
Get a comprehensive look at our reopening process.
What should our patients expect as we start scheduling surgery and procedures?
COVID-19 testing and isolation prior to elective procedures is essential to keeping patients safe. Patients will be tested within 72 hours of their procedure and must self-quarantine between the test and procedure to keep from contracting the virus during that time. COVID-19 can severely impact recovery after surgery, making these steps a life-saving action. Owensboro Health VP of Medical Affairs Dr. Kelley explains in the video below.
Visitor Restrictions
Visitor restrictions are still in place across the Owensboro Health System. In accordance with Kentucky Governor Andy Beshear's executive order, no visitors are allowed inside hospital facilities, except for end-of-life situations and extenuating circumstances. We know how important it is for our patients to be in touch with their loved ones and have companionship while they're in the hospital. To provide that connection during these times, we've added video phones into rooms for families to virtually visit their loved one. We've also appointed team members to be patient experience champions, making their only job visiting with patients and keeping their families informed. Read the Messenger-Inquirer's story about patient experience champions.
Owensboro Living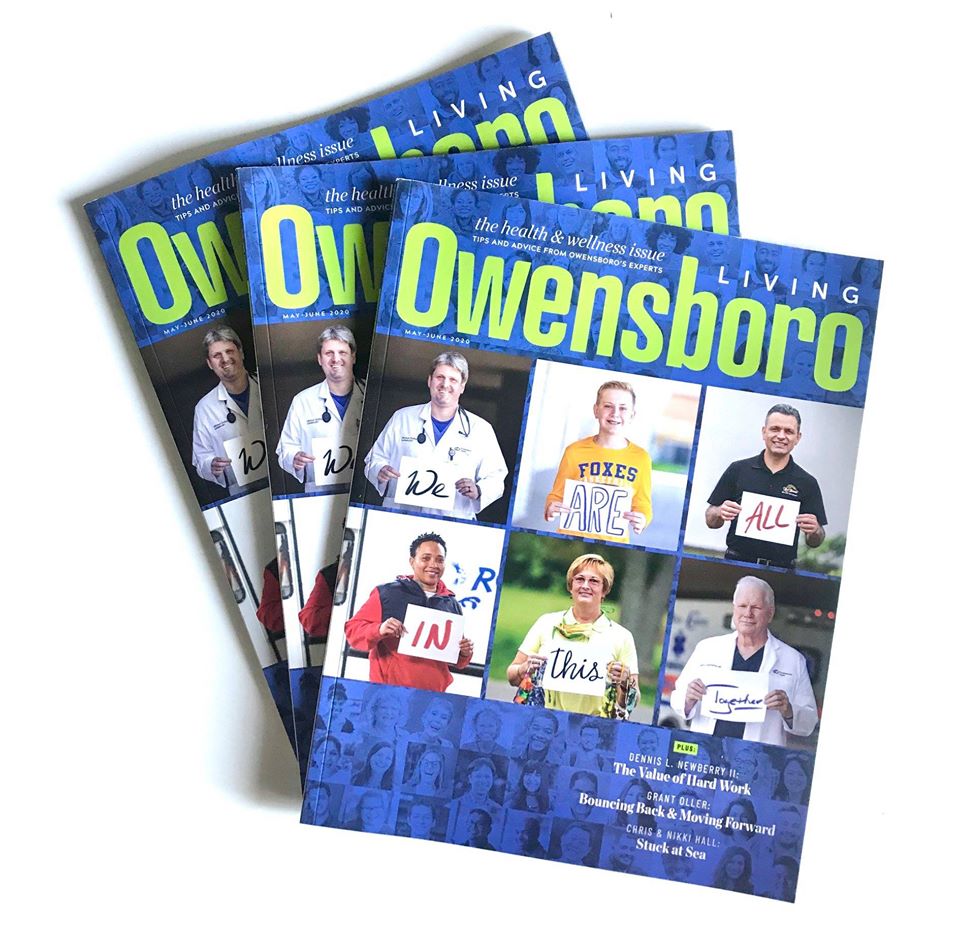 We're proud to see Dr. Kelley and Dr. DuFrayne on the cover of the most recent Owensboro Living magazine. The health and wellness issue has been mailed to thousands of households in the community. Keep an eye out for yours or read it online.
About Owensboro Health
Owensboro Health is a nonprofit health system with a mission to heal the sick and to improve the health of the communities it serves in Kentucky and Indiana. The system includes Owensboro Health Regional Hospital, nationally recognized for design, architecture and engineering; Owensboro Health Muhlenberg Community Hospital; Owensboro Health Twin Lakes Medical Center; the Owensboro Health Medical Group comprised of over 200 providers at more than 20 locations; three outpatient Healthplex facilities, a certified medical fitness facility, the Healthpark; a surgical weight loss center and program, and the Mitchell Memorial Cancer Center.
On average each year, we have 16,000 inpatient admissions, deliver 2,000 babies and provide the region's only Level III NICU. Owensboro Health physicians perform nearly 24,000 surgical procedures, including nearly 200 open-heart surgeries. Our physicians and staff have 70,000 Emergency Department visits, more than a million outpatient visits annually. Visit our home page for more information.