Published on August 03, 2021
Don't let the season cool your motivation
By Dr. Jody Mitchell, Messenger-Inquirer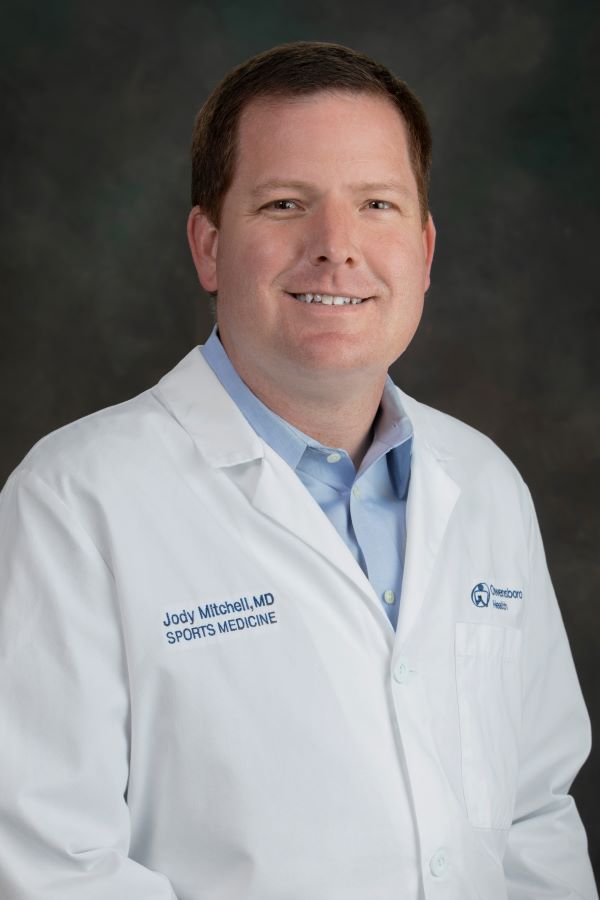 With fall weather upon us and shorter days ahead, many people are thinking about how those changes will affect their activity level. Cooler weather may make you want to cozy up on the couch, but exercise has several unique benefits this time of year. By finding new ways to get moving this season, you can take charge of your mood and well being.
Get The Sunshine Vitamin
Vitamin D helps maintain healthy bones and teeth, among many other things. During the summer, just 10-15 minutes of sun exposure a day allows your body to produce a sufficient amount. This gets harder to achieve when the sun sets earlier, especially if your regular workout is a walk or bike ride after work. Try switching to a morning run or taking a walking lunch break outside so you can still get your daily dose of sunshine.
Boost Your Immune System
Research shows that physical activity can help you avoid illness, which is great news as we enter cold and flu season. Getting regular exercise can boost your immune system and help fight off infections. Physical activity helps immune cells perform effectively — increasing blood flow, reducing stress and inflammation and strengthening antibodies.
Beat the Blues
The "winter blues" can be very common during colder months, and can range from feeling a little down to more serious seasonal affective disorder (SAD). For most people with SAD, symptoms start in the fall and continue into the winter months, zapping your energy and making you feel moody. A daily workout can help. We know that after exercise, the brain releases serotonin and dopamine, which can help to reduce anxiety and depression. Regular workouts can provide a break from the grind and lower your stress level. And in a year that's been anything but normal, it can provide a comforting routine. You can even enjoy some company by working out with a friend — just follow the recommended physical distancing guidelines.
Prevent Holiday Weight Gain
From Halloween candy to Thanksgiving feasts and holiday treats, this time of year is known to pack on the pounds. Many holiday traditions revolve around food, but that doesn't mean your waistline has to suffer. Balance your comfort food intake with healthy workouts to help burn off those extra calories.
If you've been getting your exercise outdoors during the summer months and are preparing to head to the gym, make sure your facility is practicing COVID-19 precautions.
At the Healthpark, we're taking proactive steps to protect our members. Everyone who enters must have a temperature check and physical distancing rules are in place. We're doing extra cleaning and sanitizing, and each staff member is required to wear a mask at all times. We've also added extra hand sanitizing stations inside the facility and our safety protocols are reviewed by our full medical leadership team. Don't let cooler temps be an excuse to skip your workout!
Dr. Jody Mitchell is an Owensboro Health sports medicine physician and is also the Medical Director of the Owensboro Health Healthpark.
About Owensboro Health
Owensboro Health is a nonprofit health system with a mission to heal the sick and to improve the health of the communities it serves in Kentucky and Indiana. The system includes Owensboro Health Regional Hospital, nationally recognized for design, architecture and engineering; Owensboro Health Muhlenberg Community Hospital; Owensboro Health Twin Lakes Medical Center; the Owensboro Health Medical Group comprised of over 200 providers at more than 20 locations; three outpatient Healthplex facilities, a certified medical fitness facility, the Healthpark; a surgical weight loss center and program, and the Mitchell Memorial Cancer Center.
On average each year, we have 16,000 inpatient admissions, deliver 2,000 babies and provide the region's only Level III NICU. Owensboro Health physicians perform nearly 24,000 surgical procedures, including nearly 200 open-heart surgeries. Our physicians and staff have 70,000 Emergency Department visits, more than a million outpatient visits annually. Visit our home page for more information.