Published on September 21, 2020
Health Officials Urge Public to Get Flu Shots
By Renee Beasley Jones, Messenger-Inquirer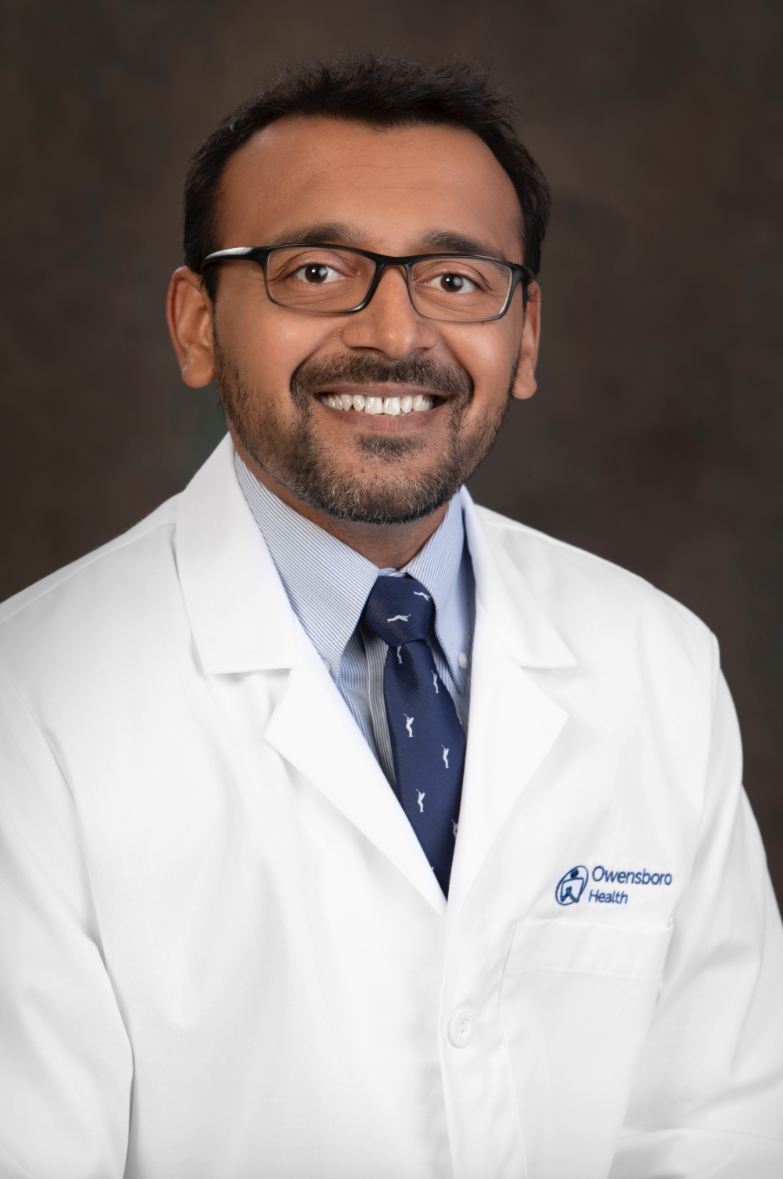 Dr. Shilpan Patel
Family Medicine
Health officials urge the public to get flu vaccines — this year, in particular — and to educate themselves about the types that are available.
"Getting a flu vaccine is more important than ever during 2020-2021 to protect yourself and the people around you from flu, and to help reduce the strain on healthcare systems responding to the COVID-19 pandemic," according to the Centers for Disease Control and Prevention.
With rare exceptions, anyone 6 months and older should be vaccinated, the CDC reports.
People with medical issues, such as compromised immune systems or egg allergies, should consult their physicians about flu shots, said Dr. Shilpan Patel, who practices family medicine at Owensboro Health Medical Group.
Several types of vaccines are available.
For example, two egg-free options exist.
Also, different shots are approved for different age groups. People 65 and older, for example, need a higher dose.
Pregnant women and people with certain chronic health conditions can get flu shots, the CDC reports.
"At this time, the most important thing is to be informed," Patel said.
He said more patients are asking about flu shots with the worldwide pandemic in the news.
This flu season — even with the public wearing masks, washing hands and physical distancing to ward off COVID-19 — it is vitally important to get a flu shot, he said. All the coronavirus precautions may help reduce risks, but people shouldn't rely on them as the only defense against the flu.
It is possible to become infected with the coronavirus and flu at the same time, Patel said. "That would be a double whammy that would be no good for anyone."
FluMist, a nasal spray flu vaccine, is available at some OH pediatric offices. Patients should contact their pediatricians about availability.
Nasal spray is approved for use in non-pregnant individuals who are 2 years through 49 years of age, according to the CDC. People with some medical conditions should not receive the nasal spray flu vaccine.
Regional medical providers are stepping up to offer flu vaccines in a coronavirus-friendly way.
Green River District Health Department announced last week it will offer drive-thru flu shots.
Curbside flu shots are available at OH Regional Hospital's outpatient pharmacy at entrance B and urgent care locations. For more information, visit OwensboroHealth.org/Flu.
For more information about the flu and vaccines, go to cdc.gov.
Renee Beasley Jones, 270-228-2835, rbeasleyjones@messenger-inquirer.com
About Owensboro Health
Owensboro Health is a nonprofit health system with a mission to heal the sick and to improve the health of the communities it serves in Kentucky and Indiana. The system includes Owensboro Health Regional Hospital, nationally recognized for design, architecture and engineering; Owensboro Health Muhlenberg Community Hospital; Owensboro Health Twin Lakes Medical Center; the Owensboro Health Medical Group comprised of over 200 providers at more than 20 locations; three outpatient Healthplex facilities, a certified medical fitness facility, the Healthpark; a surgical weight loss center and program, and the Mitchell Memorial Cancer Center.
On average each year, we have 16,000 inpatient admissions, deliver 2,000 babies and provide the region's only Level III NICU. Owensboro Health physicians perform nearly 24,000 surgical procedures, including nearly 200 open-heart surgeries. Our physicians and staff have 70,000 Emergency Department visits, more than a million outpatient visits annually. Visit our home page for more information.