Published on February 20, 2020
Healthpark holds Parisi Speed School grand opening
The Owensboro Health Healthpark is officially home to the region's exclusive Parisi Speed School following a successful grand opening on February 15 featuring tours, demonstrations and educational speakers.
The Parisi Speed School uses proven training techniques to improve the athletic fundamentals of speed, agility, mobility, acceleration, power and strength in youth athletes. Those techniques were on full display Saturday, as Head Coach and Project Manager Seth Sharp and the other sports performance coaches pulled volunteers from the audience to demonstrate.
Beth Cecil, RD, presented on "Healthy Food Options for Athletes," which offered parents insight on the best dietary habits to ensure their children stay healthy, well fueled and hydrated while training and playing their favorite sports.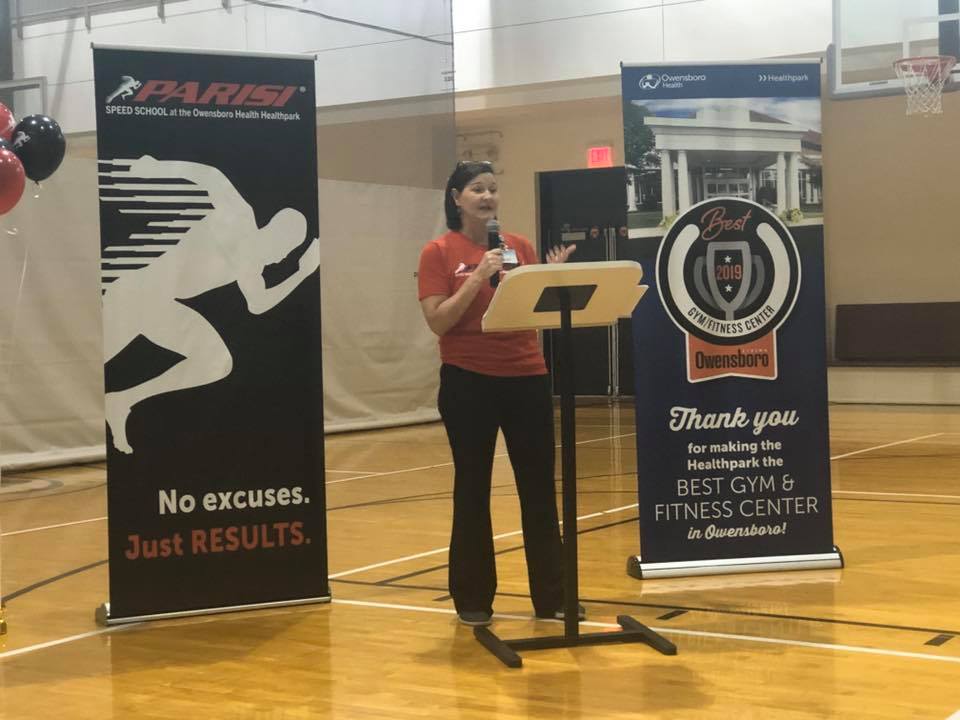 Another important topic for young athletes is injury prevention. Dr. Jody Mitchell, MD, presented "Youth Sports Injuries and Prevention," because the Healthpark team wants to keep its students safe and healthy as they train.
Also in attendance was Daviess County High School baseball pitcher Grant Oller, who gave his testimony detailing how personal training at the Healthpark assisted him in regaining his fitness following an illness.
Oller was placed on an extracorporeal membrane oxygenation life support system at Norton Children's Hospital in September 2018. He was unsure if he'd ever regain full mobility, much less be able to return to the baseball field, but after months of sports performance training with Sharp at the Healthpark, he plans to return to the pitcher's mound in top form.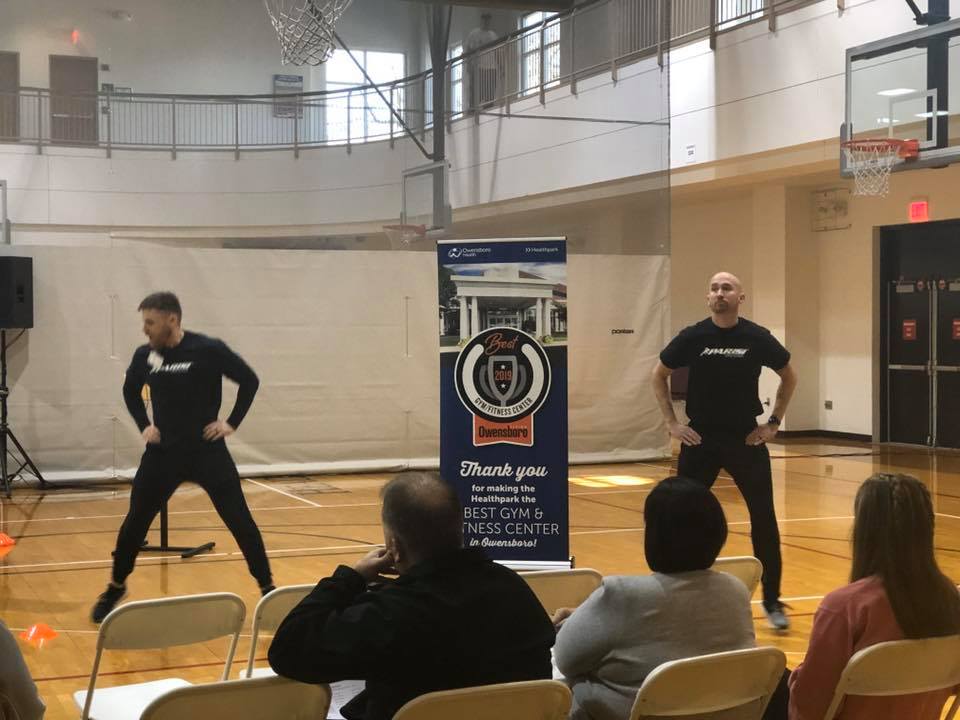 Parisi Speed School classes are available six days a week to maximize the opportunities kids have and to work with various fast-paced sports schedules.
Sports performance coaches work with athletes ages 7-22 on multiple weekday evenings and Saturdays. Classes serve a maximum of eight athletes to ensure each gets optimal attention and results.
An athlete's first step is to participate in a Parisi Performance Evaluation conducted by a certified sports performance coach. This evaluation establishes a baseline for the athlete's current ability level and helps determine the appropriate program within the speed school.
For more information, call Seth Sharp at 270-688-4878, or email Seth.Sharp@OwensboroHealth.org.
About Owensboro Health
Owensboro Health is a nonprofit health system with a mission to heal the sick and to improve the health of the communities it serves in Kentucky and Indiana. The system includes Owensboro Health Regional Hospital, nationally recognized for design, architecture and engineering; Owensboro Health Muhlenberg Community Hospital; Owensboro Health Twin Lakes Medical Center; the Owensboro Health Medical Group comprised of over 200 providers at more than 20 locations; three outpatient Healthplex facilities, a certified medical fitness facility, the Healthpark; a surgical weight loss center and program, and the Mitchell Memorial Cancer Center.
On average each year, we have 16,000 inpatient admissions, deliver 2,000 babies and provide the region's only Level III NICU. Owensboro Health physicians perform nearly 24,000 surgical procedures, including nearly 200 open-heart surgeries. Our physicians and staff have 70,000 Emergency Department visits, more than a million outpatient visits annually. Visit our home page for more information.