Published on June 24, 2021
Kicking Butt: No better time than now
By Shiloh Fisher For the Messenger-Inquirer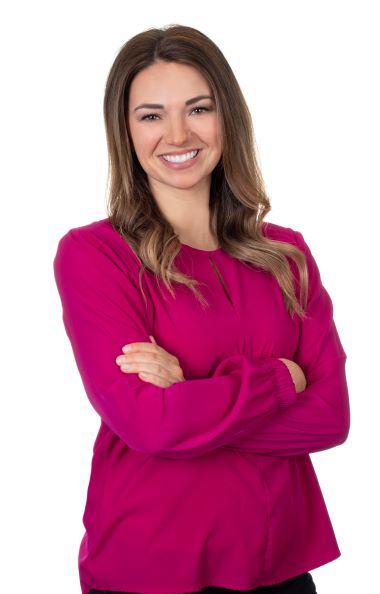 Among the many benefits a person experiences when they quit smoking, perhaps one of the most relevant benefits they may gain is a decreased risk for complications due to COVID-19.
The CDC has informed the public that individuals who smoke are at a higher risk for severe illness from COVID-19 due to the effect that smoking has on the lungs, as well as other factors.
Heading into the colder months, it is important for those that smoke to consider the risks they may face, and consider quitting as a possibility. November holds the perfect date for smokers nationwide to quit together on a day known as the Great American Smokeout. It falls on the third Thursday of November annually and this year will take place on Thursday, Nov. 19. The Great American Smokeout (GASO) is a national initiative developed by the American Cancer Society to encourage people to begin their smoke-free life. Thousands of people across the country choose the GASO as their day to put cigarettes down and take hold of their health.
If you are looking to begin the process of quitting, the American Cancer Society offers support through live chat as well as helpful resources and programs. Another resource offered to Kentuckians is the Kentucky Quit Line.
Call 1-800-Quit-Now for free coaching, tips and free nicotine replacement therapy (gum, patches, and lozenges).Owensboro Health is also offering free tobacco treatment counseling as well as group support in a class known as Freedom from Smoking. For more information on these programs, call 270-688-3291.
If you are thinking about quitting, there are several steps that will help you prepare for this important change:
Set a Quit Date: Have a goal in mind, whether that is two weeks from now or two months from now, it helps to have something to work towards.
Think about your triggers: What makes you want to smoke? It helps to write down the things that tempt you so you can plan what to do instead of smoking.
List some stress reducing activities: Stress is inevitable. Knowing what helps you relieve stress can help you stay on track during challenging times.
Think about some rewards for yourself: Quitting is a huge decision and probably one of the most difficult ones to make. Reward yourself for small victories!
Elicit support: Studies show that individuals that have support are more likely to succeed in a behavior change. Ask friends and family for their help and support during this time. Don't have support at home? The Kentucky Quit Line, American Cancer Society and Owensboro Health all offer free coaching to help you quit.
Most importantly, make a plan: Come up with a plan for what you will do instead of smoke. Anything from coloring, journaling, cleaning, taking a walk, calling a friend, etc. will help you avoid the cigarettes. Just do anything else and you will not smoke!
Discuss your plan with your doctor: It's always a good idea to check with your physician about any lifestyle change and many times, they can be a big help in the process. It's also important to discuss any plans for the use of nicotine replacement therapy.
Put your plan into action: Once you've completed the previous steps, you're ready to quit! The most important thing to remember once you've begun is to "never quit quitting"! Look past any mistakes and celebrate small victories. Reward yourself when you reach short term goals.
On your Quit Day, be sure to get rid of all tobacco products, including ash trays. When you have an urge to smoke, try taking ten deep breaths, going for a short walk or drinking water. Having things handy such as gum, hard candies or cinnamon sticks can also help with cravings. Remember, any short term discomforts will be outweighed by the long-term benefits you'll get from quitting.
By following these steps, you will be on your way to a healthier and happier lifestyle. Making small changes each day will result in success over a longer period of time, and that is a change worth celebrating!
American Cancer Society: 1-800-227-2345 or visit Cancer.org
Kentucky Quit Line: 1-800-QUIT-NOW
Shiloh Fisher, MHA, NASM-CPT, is a health and wellness specialist at Owensboro Health Healthpark. She is a certified Freedom from Smoking facilitator and tobacco treatment specialist.
About Owensboro Health
Owensboro Health is a nonprofit health system with a mission to heal the sick and to improve the health of the communities it serves in Kentucky and Indiana. The system includes Owensboro Health Regional Hospital, nationally recognized for design, architecture and engineering; Owensboro Health Muhlenberg Community Hospital; Owensboro Health Twin Lakes Medical Center; the Owensboro Health Medical Group comprised of over 200 providers at more than 20 locations; three outpatient Healthplex facilities, a certified medical fitness facility, the Healthpark; a surgical weight loss center and program, and the Mitchell Memorial Cancer Center.
On average each year, we have 16,000 inpatient admissions, deliver 2,000 babies and provide the region's only Level III NICU. Owensboro Health physicians perform nearly 24,000 surgical procedures, including nearly 200 open-heart surgeries. Our physicians and staff have 70,000 Emergency Department visits, more than a million outpatient visits annually. Visit our home page for more information.