Published on March 13, 2020
Owensboro Health creates 24/7 coronavirus hotline
By Renee Beasley Jones, Messenger-Inquirer
As a proactive measure, Owensboro Health recently created a 24/7 coronavirus hotline. That number is 877-888-6647.
In addition, the health system has changed its web site's home page at owensborohealth.org. Now, the first thing that pops up is a coronavirus resource page, which provides information for those who may be traveling, answers common questions, and provides links to maps and other resources.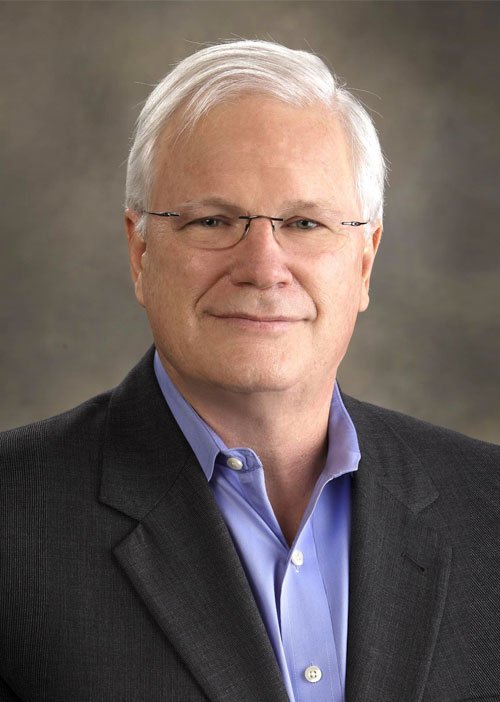 Dr. Francis DuFrayne
Stricter visitation guidelines
And to protect its more vulnerable populations, OH Regional Hospital recently adopted stricter visitation guidelines for its transitional care and neonatal intensive care units.
Due to the flu, the hospital's visitation restrictions remain in force; however, as of Monday, only parents may visit babies in the NICU.
Parents must exhibit no flu symptoms. They will be screened, and staff will take parents' temperatures before they are allowed in the NICU. Parents can be turned away if they are symptomatic.
As of Wednesday, the transitional care unit is following the same visitor restrictions state officials recommended earlier this week for nursing homes. Patients in the unit will be restricted to one visitor at a time. Those visitors must be screened for illness and escorted by staff to and from rooms.
Coronavirus, or COVID-19, has not reached the region, said Dr. Francis DuFrayne, OH chief medical officer.

"We are prepared," DuFrayne said. "We have our plans in place. We hope to see no cases, but we are prepared if we do."
Who should use OH's coronavirus hotline?
Regional residents who have traveled internationally during the last two weeks or have been exposed to the virus and now have COVID-19 symptoms, which are fever, cough and shortness of breath.
Additionally, anyone with those symptoms should call the hotline, especially if they suffer from lung or heart disease or immunosuppression.
DuFrayne recommended calling the hotline as opposed to making a visit to an urgent care clinic or coming to the hospital's emergency department.
Hotline calls go to a call center, where people can talk to a triage nurse. Callers should be prepared to answer a few questions so the call center staff can determine what steps are appropriate.
Some callers may be directed to an OH site for COVID-19 testing.
Others may not. Instead, they may be instructed to remain at home.
OH is working in conjunction with the Kentucky Department of Public Health on the hotline. KDPH has helped determine which callers may need testing, and the statewide agency is tracking all test results.
"The push is really to get people to stay home if they are sick," DuFrayne said. "OH, like all other health care organizations, is trying to limit the number of patients who are coming to the hospital and is recommending that if you have symptoms and you can manage them at home ... then we recommend you stay home."
In an effort to prevent the spread of COVID-19, the Centers for Disease Control and Prevention recommends calling a doctor's office to report symptoms before going for a visit. Also, people who have been exposed to COVID-19 and who have mild symptoms should "isolate at home during their illness."
The CDC asks people who are symptomatic to remain at home unless it is necessary to seek medical treatment.
OH does not have COVID-19 test kits yet, DuFrayne said. However, nasal and throat swabs can be used to determine if someone has the virus. After swabs are taken, they go to a Frankfort lab for testing.
The health system does not recommend everyone with symptoms be tested. Instead, testing should be reserved for those who are very ill and need medical care.
OH is not trying to avoid caring for people, DuFrayne said. However, during this global health crisis, the hospital should be reserved for those who need urgent care.
Working together to keep the community safe
OHRH has 32 negative-pressure rooms to treat people with contagious diseases. Also, the hospital has additional equipment that can be used to create more negative-pressure rooms if needed.
In addition, OH Muhlenberg Community Hospital has three negative-pressure rooms.
As part of the OH system, OHMCH is following the health system's plan for COVID-19.
On Wednesday morning, officials from OH and Green River District Health Department met with representatives from public and private schools, Brescia University, Owensboro Community & Technical College and Kentucky Wesleyan College.
"We had a very good meeting where we were able to answer a lot of questions," DuFrayne said.
Community leaders are working together to develop a plan to keep the community safe, he said.
Ohio County Healthcare is prepared for potential COVID-19 cases, said Athena Minor, chief nursing and clinical officer.
"Our health care team is trained and well-equipped to handle the current enactment of the OCH outbreak management plan, which includes screening and monitoring for infectious disease and protocol for quarantine and isolation," Minor said. "These precautions, on a smaller scale, are routinely followed within our facility for treatment of other respiratory diseases, such as TB."
OCH works with Region II emergency management and other health care organizations to prepare for public health crises and to prevent the transmission of infectious diseases, she said. Current steps include visitor limitations and appropriate patient triage and screening.
Renee Beasley Jones, 270-228-2835, rbeasleyjones@messenger-inquirer.com
About Owensboro Health
Owensboro Health is a nonprofit health system with a mission to heal the sick and to improve the health of the communities it serves in Kentucky and Indiana. The system includes Owensboro Health Regional Hospital, nationally recognized for design, architecture and engineering; Owensboro Health Muhlenberg Community Hospital; Owensboro Health Twin Lakes Medical Center; the Owensboro Health Medical Group comprised of over 200 providers at more than 20 locations; three outpatient Healthplex facilities, a certified medical fitness facility, the Healthpark; a surgical weight loss center and program, and the Mitchell Memorial Cancer Center.
On average each year, we have 16,000 inpatient admissions, deliver 2,000 babies and provide the region's only Level III NICU. Owensboro Health physicians perform nearly 24,000 surgical procedures, including nearly 200 open-heart surgeries. Our physicians and staff have 70,000 Emergency Department visits, more than a million outpatient visits annually. Visit our home page for more information.