Published on May 11, 2020
Owensboro Health reopens outpatient surgery program
OHRH, OHMCH prioritize testing as COVID-19 recovery plan enters Phase Two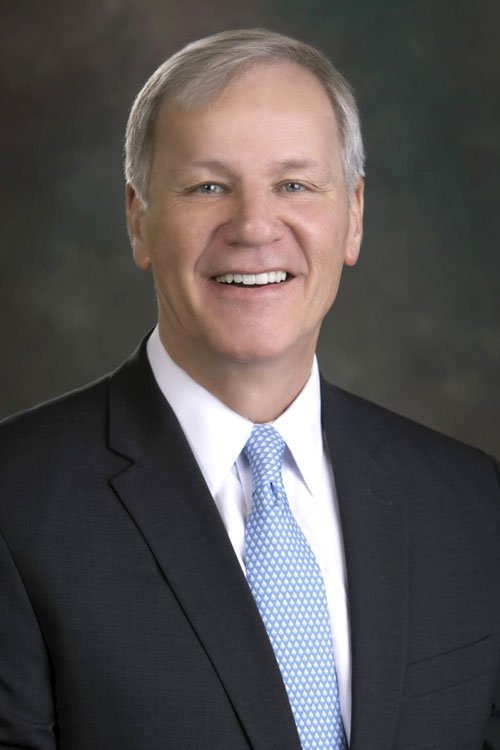 Greg Strahan
President and CEO
OWENSBORO, Ky. (May 11, 2020) – Owensboro Health's COVID-19 Recovery Plan has entered Phase Two with the reopening of the outpatient surgery programs at Owensboro Health Regional Hospital and Owensboro Health Muhlenberg Community Hospital. Both hospitals are emphasizing safety by limiting the number of procedures being performed and by testing all patients for COVID-19 prior to their arrival, according to Greg Strahan, president and CEO of Owensboro Health.
"We have taken a thoughtful, careful approach to reopening our hospital services, emphasizing strong, necessary actions that ensure a safe hospital environment for our patients," Strahan said. "We are doing this the right way, and our patients can feel confident about receiving care at any Owensboro Health facility."   
One of the system's most noticeable safety measures is mandatory COVID-19 testing for patients who are scheduled for a surgical procedure. Patients are required to have negative test results within 72 hours of their procedure, and they must self-isolate before going to the hospital. Both hospitals are also continuing visitor restrictions; employing stringent, CDC-based cleaning regimens; and enforcing proper PPE (personal protective equipment) usage and physical distancing guidelines.
Meanwhile, while the system remains focused on surge readiness (preparing for potential influxes of coronavirus patients), the current volume of COVID-19 cases is low—a key benchmark that triggered the reopening of limited surgical services under the system's COVID-19 Recovery Plan, Strahan said.
"Owensboro Health is treating fewer cases, and we have the necessary bed capacity and PPE to maintain surge readiness, so it's time to take the next step. Our community needs these important health services, and we will provide them safely and responsibly."
The COVID-19 Recovery Plan is broken into four phases. Phase Three, the resumption of inpatient surgeries and limited elective procedures, is set to open on May 25, while Phase Four would restore elective surgeries at pre-COVID-19 levels on June 1. But the plan would be delayed in the event of a coronavirus surge or if surge readiness benchmarks are not met.
 "The community's efforts to stay healthy at home are flattening the curve in our area, and if that continues, we are optimistic that more services will open soon," said Chief Medical Officer Francis DuFrayne, M.D. "It is vitally important that we all keep up the good work: maintain physical distancing, practice healthy hand hygiene, and wear masks in public. Everyone can contribute to that effort."
Contact: Brian Hamby, Director of Marketing
(O) 270-685-7749, (C) 270-316-4274. Brian.Hamby@OwensboroHealth.org
About Owensboro Health
Owensboro Health is a nonprofit health system with a mission to heal the sick and to improve the health of the communities it serves in Kentucky and Indiana. The system includes Owensboro Health Regional Hospital, nationally recognized for design, architecture and engineering; Owensboro Health Muhlenberg Community Hospital; Owensboro Health Twin Lakes Medical Center; the Owensboro Health Medical Group comprised of over 200 providers at more than 20 locations; three outpatient Healthplex facilities, a certified medical fitness facility, the Healthpark; a surgical weight loss center and program, and the Mitchell Memorial Cancer Center.
On average each year, we have 16,000 inpatient admissions, deliver 2,000 babies and provide the region's only Level III NICU. Owensboro Health physicians perform nearly 24,000 surgical procedures, including nearly 200 open-heart surgeries. Our physicians and staff have 70,000 Emergency Department visits, more than a million outpatient visits annually. Visit our home page for more information.