Published on October 14, 2021
COVID-19 Update: Elective Surgeries, OHRH Unit Changes, Flu Shot Deadline
Elective Surgeries to Resume October 18
Owensboro Health will resume outpatient surgeries without restrictions on October 18, following a 30-day hold on scheduling surgeries that require an overnight stay. This change is dependent on COVID-19 surges and staffing capability. 
During this restriction, some surgeries that generally required an overnight stay were deemed outpatient and the patients went home the same day. Please continue this practice to reduce the demand on the limited bed space available and improve the opportunities to operate with no restrictions. 
OHRH Unit Changes 
The Pulmonary Medical Unit on the eighth floor will temporarily close on Monday, October 18 at 7 a.m. All pulmonary medical team members will be reallocated to the Observation/Covid unit to assist with staffing.
The Joint Neurosurgery Unit will reopen and begin admitting inpatients at 7 a.m. on Monday, October 18.
Flu Shot Deadline November 1 at Noon
Flu vaccines are available to all team members and the deadline for vaccination is November 1 at noon. Visit Link for more info.
COVID-19 By The Numbers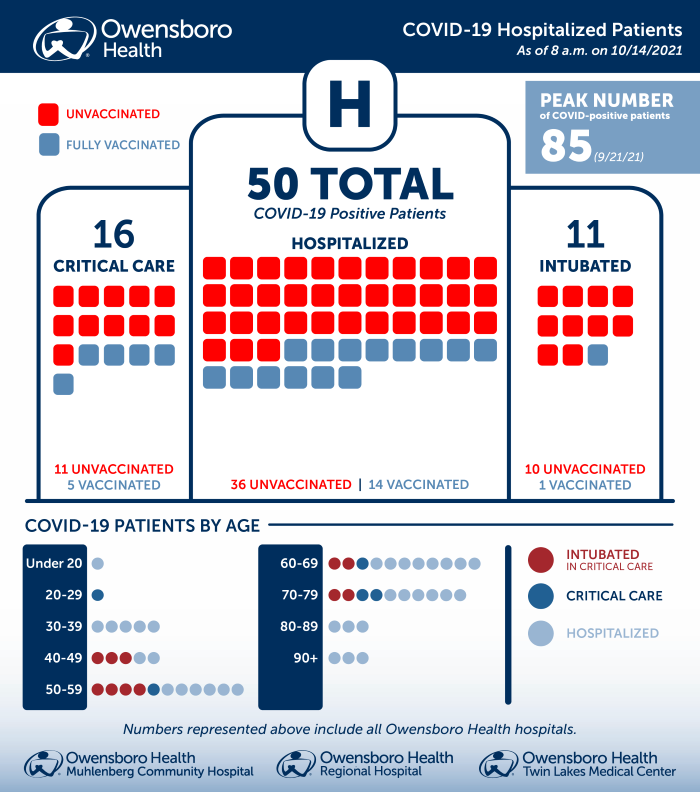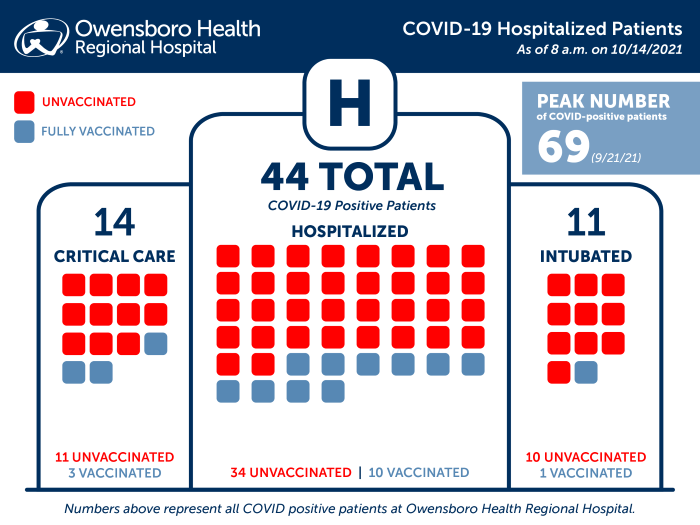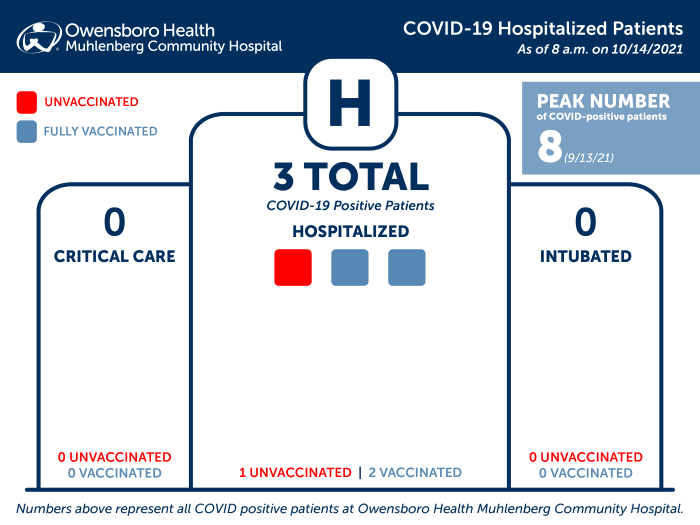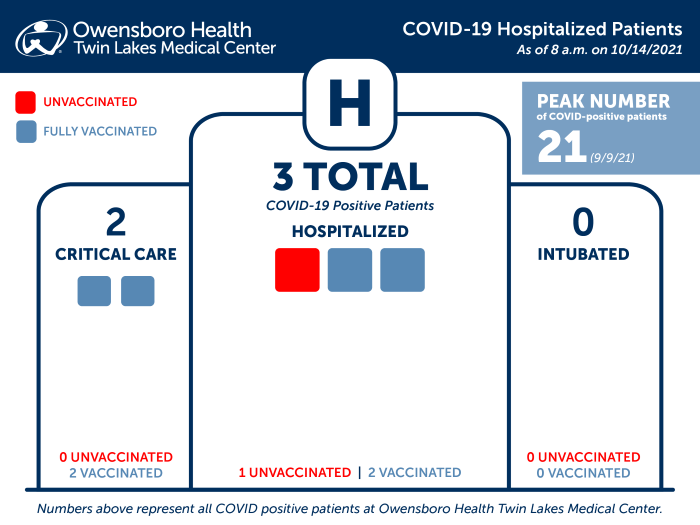 About Owensboro Health
Owensboro Health is a nonprofit health system with a mission to heal the sick and to improve the health of the communities it serves in Kentucky and Indiana. The system includes Owensboro Health Regional Hospital, nationally recognized for design, architecture and engineering; Owensboro Health Muhlenberg Community Hospital; Owensboro Health Twin Lakes Medical Center; the Owensboro Health Medical Group comprised of over 200 providers at more than 20 locations; three outpatient Healthplex facilities, a certified medical fitness facility, the Healthpark; a surgical weight loss center and program, and the Mitchell Memorial Cancer Center.
On average each year, we have 16,000 inpatient admissions, deliver 2,000 babies and provide the region's only Level III NICU. Owensboro Health physicians perform nearly 24,000 surgical procedures, including nearly 200 open-heart surgeries. Our physicians and staff have 70,000 Emergency Department visits, more than a million outpatient visits annually. Visit our home page for more information.