Published on August 23, 2021
FDA Approves Pfizer Vaccine

Today, the U.S. Food and Drug Administration approved the first COVID-19 vaccine. The vaccine has been known as the Pfizer-BioNTech COVID-19 Vaccine, and will now be marketed as Comirnaty (koe-mir'-na-tee), for the prevention of COVID-19 disease in individuals 16 years of age and older. The vaccine also continues to be available under emergency use authorization (EUA)  for individuals 12 through 15 years of age and for the administration of a third dose in certain immunocompromised individuals.
"The FDA's approval of this vaccine is a milestone as we continue to battle the COVID-19 pandemic. While this and other vaccines have met the FDA's rigorous, scientific standards for emergency use authorization, as the first FDA-approved COVID-19 vaccine, the public can be very confident that this vaccine meets the high standards for safety, effectiveness, and manufacturing quality the FDA requires of an approved product," said Acting FDA Commissioner Janet Woodcock, MD. "While millions of people have already safely received COVID-19 vaccines, we recognize that for some, the FDA approval of a vaccine may now instill additional confidence to get vaccinated. Today's milestone puts us one step closer to altering the course of this pandemic in the U.S."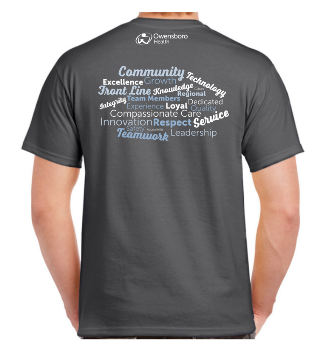 Source: FDA.Gov
Healthcare Heroes Week
It's Healthcare Heroes week! Our team members at Owensboro Health are beyond deserving of the recognition. For more than a year, you have come in day after day and put others before yourself while battling a pandemic. Thank you for your unwavering dedication. To celebrate, team members can wear their Team Member Week t-shirts Thursday through Sunday!
What Can I Say Before It's Too Late?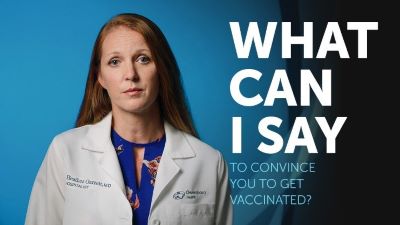 Dr. Heather Garrett has worked in the COVID-19 unit at Owensboro Health Muhlenberg Community Hospital from the beginning. She has had the tragic task of telling patients who are about to be placed on a ventilator that it's too late to get the vaccine. She's urging everyone to get vaccinated now. Hear directly from her in this video.       
COVID ISOLATION PATIENTS
| | |
| --- | --- |
| HOSPITAL | # OF PATIENTS |
| Owensboro Health Regional Hospital | 44 |
| Owensboro Health Muhlenberg Community Hospital | 1 |
| Owensboro Health Twin Lakes Medical Center | 10 |
| TOTAL | 55 |
About Owensboro Health
Owensboro Health is a nonprofit health system with a mission to heal the sick and to improve the health of the communities it serves in Kentucky and Indiana. The system includes Owensboro Health Regional Hospital, nationally recognized for design, architecture and engineering; Owensboro Health Muhlenberg Community Hospital; Owensboro Health Twin Lakes Medical Center; the Owensboro Health Medical Group comprised of over 200 providers at more than 20 locations; three outpatient Healthplex facilities, a certified medical fitness facility, the Healthpark; a surgical weight loss center and program, and the Mitchell Memorial Cancer Center.
On average each year, we have 16,000 inpatient admissions, deliver 2,000 babies and provide the region's only Level III NICU. Owensboro Health physicians perform nearly 24,000 surgical procedures, including nearly 200 open-heart surgeries. Our physicians and staff have 70,000 Emergency Department visits, more than a million outpatient visits annually. Visit our home page for more information.