Published on February 18, 2021
Lifestyle Medicine helps keep people healthier as they age
Dr. W. Scott Black, Mind and Body, Messenger-Inquirer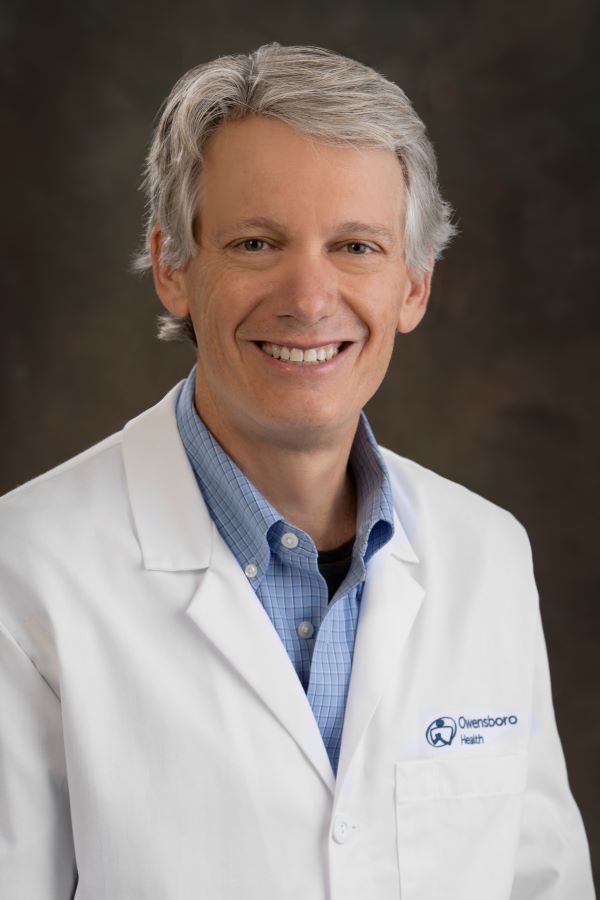 People born in 1900 had an average life expectancy of about 55 years. With improvements in sanitation, public health and medical care, people born today have a life expectancy much closer to 80 years. In recent years, even living to 100 is becoming more common.
Those of us looking to age gracefully can take notes from centenarians. Individuals who live to be 100 have these things in common:
Good genes (although their habits are equally, if not more, important)
They deal with stress well
They don't abuse cigarettes or drink too much
They're rarely obese
They tend to eat very little meat
They exercise regularly
They spend a lot of time with friends and family
Do you share in those habits?
Perhaps you could be on your way to becoming a centenarian! That's the good news. The downside of growing older is we have much longer to accumulate the bumps and bruises of aging that can decrease our quality of life.
In fact, the 2017 Disability Statistics Annual Report (University of New Hampshire) revealed that over one-third of US adults aged 65 or older are living with a chronic disability. That's where Lifestyle Medicine can help.
According to the American College of Lifestyle Medicine, Lifestyle Medicine is "the use of evidence-based therapeutic intervention…as a primary modality…to prevent, treat, and often reverse chronic disease."
It focuses on six key areas of our personal health (healthful eating, increasing physical activity, managing stress, maintaining healthy relationships with others, improving sleep, and minimizing exposure to potentially harmful substances like tobacco) to improve our health and make us more resistant to disease. Rather than simply helping people live longer, the primary goal of Lifestyle Medicine is to help people maintain their vitality and independence as they age.
In other words, a Lifestyle Medicine physician helps a patient achieve the best health possible. The physician teams up with the patient to identify personal risk factors for chronic disease and determine ways to best address those.
Sometimes, this requires medication. However, this can often be accomplished while reducing the amount of medication a patient is currently taking. All of this is done through decision-making shared with the patient and in combination with the patient's primary care provider and other physicians.
Certain diseases are strongly linked to personal health habits and are more appropriate for a lifestyle intervention program. For example, there is good proof that heart disease, stroke, high blood pressure, high cholesterol, diabetes, some forms of cancer, thinning bones, and frailty associated with aging can be addressed through lifestyle interventions.
Too often, we view these and other chronic diseases as the inevitable results of getting older. That does not have to always be the case. There are lifestyle changes a person can make that are proven to make a real difference in his/her quality of life.
The best news is that those changes don't have to be hard to accomplish. For instance, just making sure we are getting the minimal recommended amount of physical activity each week can make a huge difference in our health.
Likewise, some simple dietary changes can reduce our risk of developing heart disease, diabetes, and certain forms of cancer. Also, learning to manage the stresses of daily life can have an immediate impact on our wellbeing.
What should someone do if they are interested in learning more? What is the next step? It should start with a conversation. If you are interested in becoming more in control of your personal health and wellbeing, discuss that with your primary care provider or a Lifestyle Medicine physician. Those health care professionals can help you choose a path to better health.
W. Scott Black, MD, is a primary care sports medicine physician with Owensboro Health Medical Group Lifestyle and Sports Medicine.
About Owensboro Health
Owensboro Health is a nonprofit health system with a mission to heal the sick and to improve the health of the communities it serves in Kentucky and Indiana. The system includes Owensboro Health Regional Hospital, nationally recognized for design, architecture and engineering; Owensboro Health Muhlenberg Community Hospital; Owensboro Health Twin Lakes Medical Center; the Owensboro Health Medical Group comprised of over 200 providers at more than 20 locations; three outpatient Healthplex facilities, a certified medical fitness facility, the Healthpark; a surgical weight loss center and program, and the Mitchell Memorial Cancer Center.
On average each year, we have 16,000 inpatient admissions, deliver 2,000 babies and provide the region's only Level III NICU. Owensboro Health physicians perform nearly 24,000 surgical procedures, including nearly 200 open-heart surgeries. Our physicians and staff have 70,000 Emergency Department visits, more than a million outpatient visits annually. Visit our home page for more information.