Published on November 19, 2021
Lights For Life Offers Meaningful Holiday Gift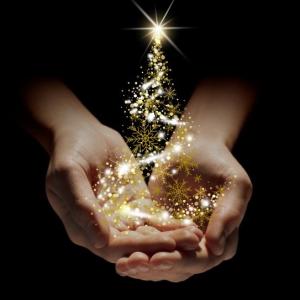 OWENSBORO, Ky. (November 19, 2021) – Lights for Life is Owensboro Health Foundation's holiday season tribute project at Owensboro Health Regional Hospital, Owensboro Health Muhlenberg Community Hospital and Owensboro Health Twin Lakes Medical Center, benefitting various patient and family assistance programs throughout the region. 
Everyone is invited to support Lights for Life by making a contribution in honor or in memory of a loved one. The lights make thoughtful gifts to pay tribute to family, friends, school teachers, physicians, caregivers, ministers, co-workers, or anyone who has held a special place in your life. The names of those honored with Lights for Life will be listed in the Lights for Life Online Tribute Book, and in tributes published in the Messenger-Inquirer, Grayson County News Gazette, The Leader News and The Times Argus. Additionally, a card will be sent to the person of your choosing to notify them of the tribute.
Owensboro Health Foundation served more than 17,000 individuals in the past year with services such as: free mammograms and other diagnostic services to women, care bears for children in the hospital, free car seats and bike helmets to families in need, equipment to help care for NICU infants in their earliest days, hospitality suites providing a home away from home for families of patients, medication assistance to cancer patients and much more. Proceeds from Lights For Life help provide funding for these programs and services that help meet the healthcare needs of patients and their families and the greater community. 
There is no better time than the holiday season to touch the lives of those who need it, while honoring those we love. Learn more and make a contribution at OwensboroHealth.org/LightsForLife.
About Owensboro Health
Owensboro Health is a nonprofit health system with a mission to heal the sick and to improve the health of the communities it serves in Kentucky and Indiana. The system includes Owensboro Health Regional Hospital, nationally recognized for design, architecture and engineering; Owensboro Health Muhlenberg Community Hospital; Owensboro Health Twin Lakes Medical Center; the Owensboro Health Medical Group comprised of over 200 providers at more than 20 locations; three outpatient Healthplex facilities, a certified medical fitness facility, the Healthpark; a surgical weight loss center and program, and the Mitchell Memorial Cancer Center.
On average each year, we have 16,000 inpatient admissions, deliver 2,000 babies and provide the region's only Level III NICU. Owensboro Health physicians perform nearly 24,000 surgical procedures, including nearly 200 open-heart surgeries. Our physicians and staff have 70,000 Emergency Department visits, more than a million outpatient visits annually. Visit our home page for more information.