Published on October 26, 2022
Nov. 2 Health Fair to Feature Inflatable Lungs, Expert Panel Discussion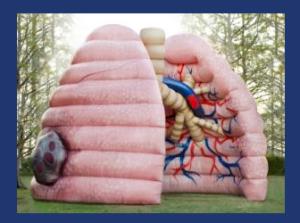 The Breathe Easy Health Fair will take place next week at the Owensboro Health Healthpark, and organizers say the event will feature an exciting lineup of exhibits, screenings and an expert panel discussion about lung health. The fair will take place on Nov. 2, 3:30 to 6 p.m., and it is a great way to kick off Lung Cancer Awareness Month, said Felicia Nicely, manager of preventive services for Owensboro Health.
"This event will be a fun and informative way to educate our communities about lung health, which is a very important issue in western Kentucky," Nicely said. "Many departments are working together to highlight the wide variety of lung-related services that are available at Owensboro Health."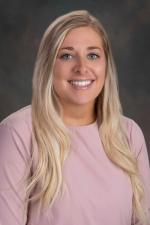 One of the highlights of Breathe Easy will be a panel discussion on lung health, featuring Dr. Brad Brasher (Pulmonology), Dr. Jacob Hodskins (Medical Oncology), Dr. Kerry Paape (Cardiothoracic Surgery) and Holly Logsdon (Tobacco Treatment Specialist). The panel discussion will start at 5 p.m. and will focus on the best ways to treat and prevent lung cancer and other conditions.
Another item of interest will be the giant inflatable lung model, which will allow visitors to get an up-close view of a lung's structure. The model is 12 feet high and 15 feet wide and is being provided by the Genentech foundation through its relationship with Mitchell Memorial Cancer Center.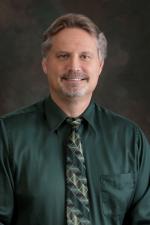 "This is a great opportunity to have some fun and see your lungs in a completely different way," said MMCC director Tim Laugh. "We thought a giant inflatable lung would be a great way to fulfill the educational part of our mission."
The health fair will also feature several Owensboro Health information booths, a free tobacco cessation treatment, and the opportunity to sign up for a lung cancer screening.
Breathe Easy is free and open to the public, and Owensboro Health team members are invited and encouraged to attend as well.
About Owensboro Health
Owensboro Health is a nonprofit health system with a mission to heal the sick and to improve the health of the communities it serves in Kentucky and Indiana. The system includes Owensboro Health Regional Hospital, nationally recognized for design, architecture and engineering; Owensboro Health Muhlenberg Community Hospital; Owensboro Health Twin Lakes Medical Center; the Owensboro Health Medical Group comprised of over 200 providers at more than 20 locations; three outpatient Healthplex facilities, a certified medical fitness facility, the Healthpark; a surgical weight loss center and program, and the Mitchell Memorial Cancer Center.
On average each year, we have 16,000 inpatient admissions, deliver 2,000 babies and provide the region's only Level III NICU. Owensboro Health physicians perform nearly 24,000 surgical procedures, including nearly 200 open-heart surgeries. Our physicians and staff have 70,000 Emergency Department visits, more than a million outpatient visits annually. Visit our home page for more information.