Rheumatology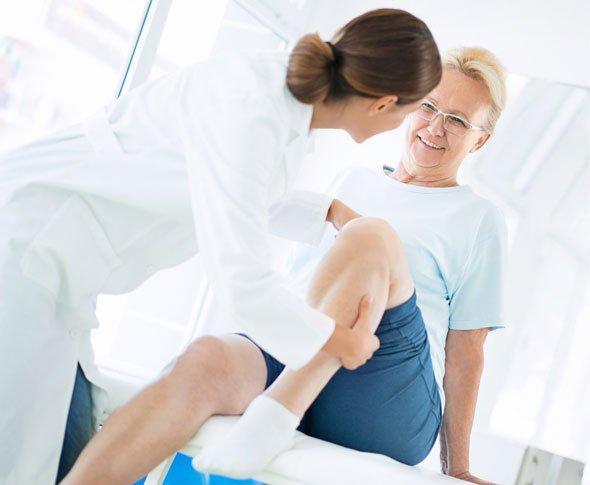 The Owensboro Health Rheumatology team provides individualized treatment plans for patients with a multitude of rheumatic diseases; some of which include:
Rheumatoid Arthritis
Psoriatic Arthritis
Lupus
Gout
Scleroderma
Ankylosing Spondylitis
Vasculitis
Osteoarthritis
Osteoporosis
What is a rheumatologist?
As described by the American College of Rheumatology, a rheumatologist is a doctor who received further training in the diagnosis and treatment of musculoskeletal disease and systemic autoimmune conditions. These diseases can affect the joints, muscles, and bones causing pain, swelling, stiffness, and deformity.
When should I see a rheumatologist?
If muscle and joint pain persist beyond a few days you may need to seek treatment. Usually visiting your primary care provider is the first step. If they suspect that you have a rheumatic condition they will refer you to rheumatology for evaluation. 
If you are dealing with muscle and joint pain issues, talk to your primary care provider. They can refer you to one of our rheumatology providers and help coordinate your care moving forward.