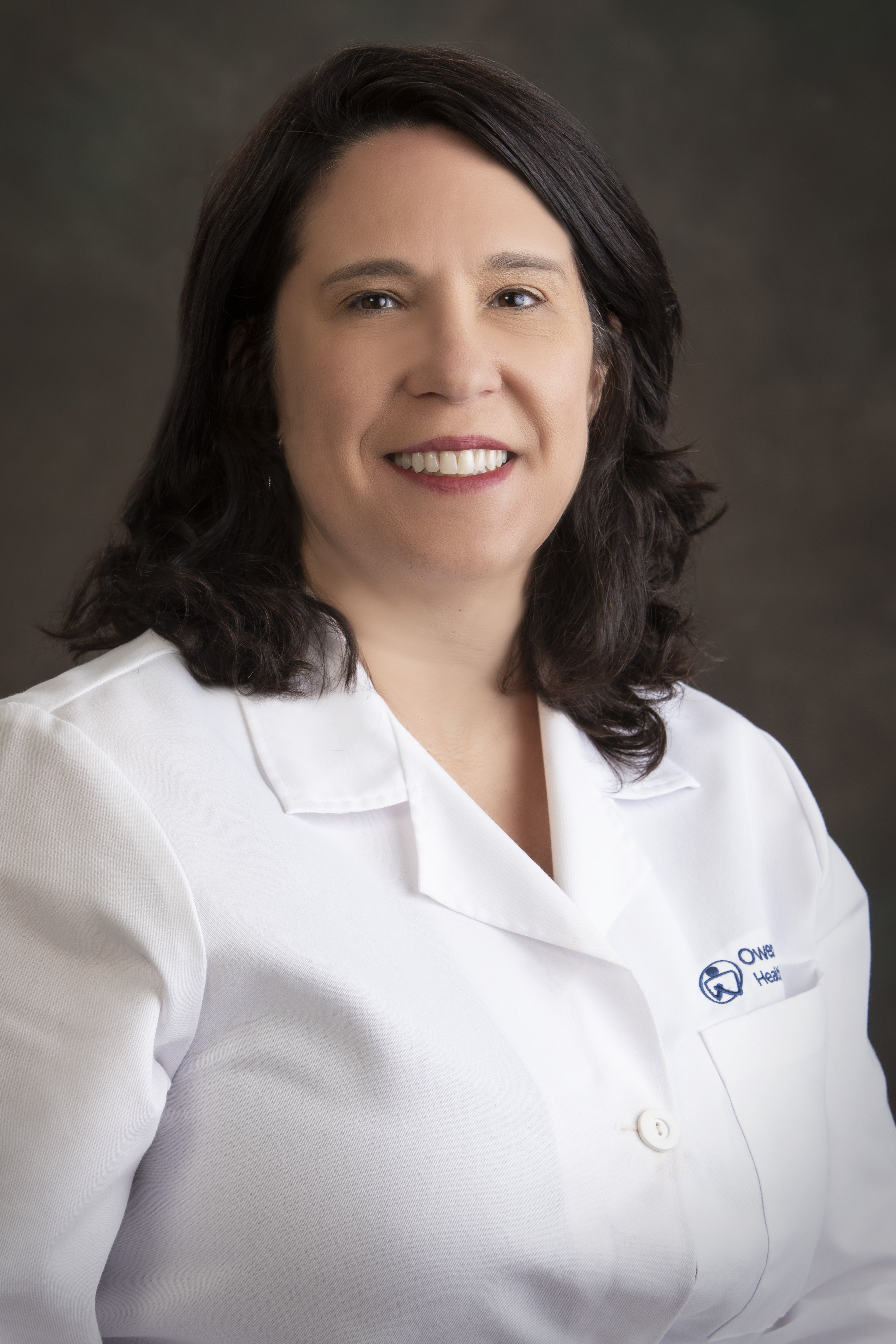 Jodie Huff, MS
Specializing in
Genetic Counseling
Affiliation: Owensboro Health
Biography
Jodie Huff will focus on providing genetic counseling for oncology patients, meeting one-on-one with the patients and their family members. "Genetic counseling is a unique combination of learning about molecular/medical genetics and translating that knowledge to help people understand their risk and the risks of family members to develop particular types of cancer," she said. She can meet in person or virtually - whichever works best for the patient.
Her position requires the ability not only to understand the science behind advances in genetic knowledge, but also to relay that information to patients in an understandable, compassionate manner. The number of genes known to be associated with elevated risks of cancer changes continuously, so this new position will benefit increasing numbers of people as time goes on.
Huff earned a Master of Science in Genetic Counseling from Brandeis University and a post-baccalaureate in Biology from the University of Louisville.
In her free time, she enjoys reading, hiking with her dogs, botany and birding. She and her husband have two dogs and two cats who run the house.
Education & Training
Education
Brandeis University, Waltham, Mass.

,

Master of Science, Genetic Counseling
Internships
Tufts Medical Center, Department of Maternal Fetal Medicine, Boston

,

Prenatal Care

Winchester Hospital/Lahey Health, Center for Cancer Care, Winchester, Mass.

,

Cancer

University of Louisville's Child Evaluation Center

,

Genetic Counseling

University of Louisville's Child Evaluation Center

,

Pediatrics
Board Certified
American Board of Genetic Counseling, Certified Genetic Counselor