About Us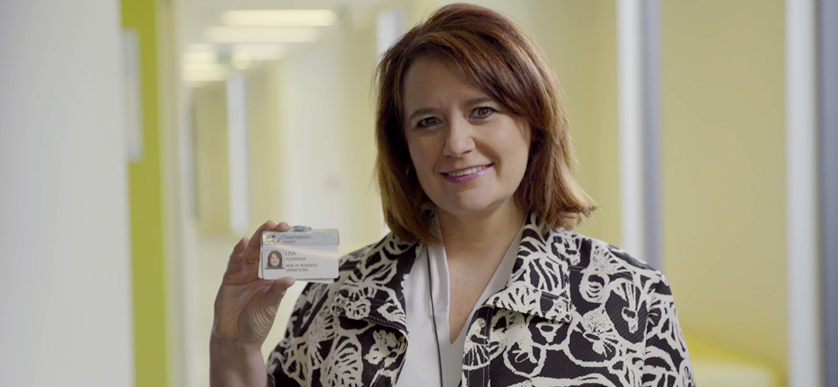 Owensboro Health exists to improve the quality of life for our neighbors, family and friends. We are an integrated health system with three hospitals, a growing network of doctors, and locations across the region. Our goal is to provide the tools you need for a healthier, happier life— wherever you live.
To the organizations who partner with us; to the leaders who support our mission; to the donors who create new possibilities; to the team members who live our core values; and to the patients and families we serve—we couldn't do it without you. Thank you, from the bottom of our hearts.
It All Starts Here
At Owensboro Health, quality care starts here—with our core values. The mission, vision and core commitments are the principles that guide everything we do.
Our Mission
Owensboro Health exists to heal the sick and to improve the health of the communities we serve.
Our Vision
It is our desire to become a regional center of excellence by actively listening and partnering to meet the individual healthcare needs of those we serve.
Our System
Regional Leader
Owensboro Health reaches an 18-county area, serving nearly 500,000 in Western Kentucky and Southern Indiana. The system includes Owensboro Health Regional Hospital, nationally recognized for design, architecture and engineering; Owensboro Health Muhlenberg Community Hospital; Owensboro Health Twin Lakes Medical Center; the Owensboro Health Medical Group comprised of over 350 providers at more than 30 locations; three outpatient Healthplex facilities, a certified medical fitness facility, the Healthpark; a surgical weight loss center and program, and the Mitchell Memorial Cancer Center.
On average each year, we have more than 19,000 inpatient admissions, deliver 2,000 babies and provide the region's only Level III NICU. Owensboro Health physicians perform nearly 33,000 surgical procedures, including nearly 150 open-heart surgeries. Our physicians and staff have 90,000 Emergency Department visits and more than 1.25 million outpatient visits annually. Visit our home page for more information.
Hospitals
Clinics and Specialty Care
Fitness
Philanthropy and Giving