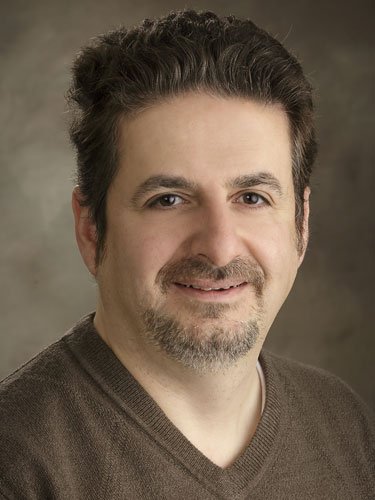 Okan Suzer, MD
Specializing in
Radiology
Affiliation: Independent provider with hospital privileges
Education & Training
Education
University of Ankara School of Medicine (Ankara, Turkey)
Residency
William Beaumont Hospital (Royal Oak, MI)
Internships
William Beaumont Hospital (Royal Oak, MI)
Board Certified
American Board of Radiology, 2002, 2010
Publications
1. Pediatric Urology Research and Educational Grant Children's Hospital of Michigan, Detroit, MI, USA To assess, Urothelial Growth on Sermuscular Colonic segments in the canine. Results were published at Journal of Urology. Methods to Enhance in Vivo Urothelial Growth on Seromuscular Colonic Segments in the Dog . The Journal of Urology , Volume 158 , Issue 3 , Pages 1081 - 1085 T . Vates , E . Denes , R . Rabah , E . Shapiro , O . Suzer , A . Freedman , R . Gonzalez
2. CT features of renal infraction. European Journal of Radiology, Volume 44, Issue 1, Pages 59-64 (October 2002). Okan Suzer, Ali Shirkhoda, S. Zafar Jafri, Beatrice L Madrazo, Kostaki G Bis, James F Mastromatteo
3. Practice patterns of primary care physicians in the evaluation of pediatric urinary tract infections and vesicouretheral reflux, TS. Vates, O.Suzer, JS.Barthold, AL.Freedman, CA.Smith, R.Gonzalez, Surgical Forum; Vol. XLVII:647-649, 1996.
4. Colon Doppler imaging in the diagnosis of the acute scrotum, O. Suzer, S.Kupeli, H. Ozcan, EL. Gheiler European Urology,32:457-461,1997
5. Thrombosis of the IVC by a testicular seminoma, O. Adsan, Y.Z. Muftuoglu, O.Suzer, Y. Beduk, International Urology & Nephrology 27(2):179-182, 1995
6. Ankara University Research Grant To demonstrate in vitro drug sensitivity assays in urological neoplasms. Results were published at International Urology & Nephrology. In vitro drug sensitivity testing of human testicular germ cell tumors with cytostastic drugs and Interferon alpha-2b S.Kupeli, S. Baltaci, O.Suzer, S. Kupeli et al International Urology & Nephrology 29(1):79-84,1997.
7. NATO International Fellowship Grant To assess Leak Point Pressure (LPP) and bladder capacity changes after various augmentation cystoplasties in the rabbits. Results were presented at National Urology Congress, Antalya Turkey 1998.