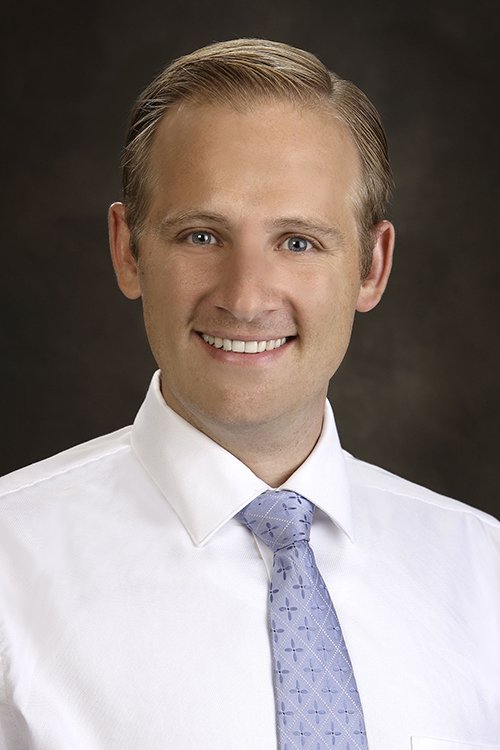 Ryan Abel, MD
Specializing in
Radiation Oncology
Affiliation: Owensboro Health
Biography
Dr. Ryan Abel is a board-certified radiation oncologist with Owensboro Health's Mitchell Memorial Cancer Center, with a wide range of training and experience in cancer-treatment technologies.
Originally from Southern California, Dr. Abel is a 2004 graduate of Brigham Young University Hawaii where he earned a bachelor's of science in biochemistry summa cum laude with a minor in mathematics. He then earned his medical degree in 2009 graduate from Loma Linda University School of Medicine in California, where he also completed his internship in Internal Medicine. Dr. Abel's radiation oncology residency training was at the University of Southern California's Keck School of Medicine.
In addition to his medical training, Dr. Abel also has a heavy background in the sciences, having previously worked in research in molecular biology and cell culture for Chemicon, and as a botany, organic chemistry and physics assistant at BYU-Hawaii. He has advanced training in use of the Gamma Knife Perfexion and CyberKnife systems, as well as the Pinnacle and Eclipse systems for the delivery of radiation.
Dr. Abel speaks Spanish and Portuguese and is married with three children. In his spare time, he enjoys the outdoors, fitness, racquet sports, playing the piano and chess.
Dr. Ryan Abel discusses the importance of getting your Mammogram
Education & Training
Education
Loma Linda University, School of Medicine
Residency
University of Southern California

,

Radiation Oncology
Internships
Loma Linda University

,

Internal Medicine
Board Certified
American Board of Radiology, Radiology Oncology
Honors & Awards
<ul><li>2006, Medical School research scholarship McPherson Society - Loma Linda University</li> <li>2003, Phi-Kappa-Phi, and Undergraduate Excellence n Science scholarships - BYU Hawaii</li> </ul>
2006, Medical School research scholarship McPherson Society - Loma Linda University
2003, Phi-Kappa-Phi, and Undergraduate Excellence n Science scholarships - BYU Hawaii
Publications
Whole Ventricular Irradiation Alone for Pure Intracranial Germinoma: Risk without Reward? PROS 2013 Congress, Poster P22
Distinguishing Pseudoprogression from True Progression by FLAIR Volumetric Characteristics Compared to 45 GY Isodose Volumes in Treated Glioblastoma Patients. UROBP, ASTRO abstract 2149, 2012 (poster)
Stereotactic Radiosurgery to the Resection Cavity for Brian Metastases: Prognostic Factors and Outcomes (Poster and Paper accepted for publication)