Published on June 23, 2019
Living Well: Don't Forget Beverages When Counting Calories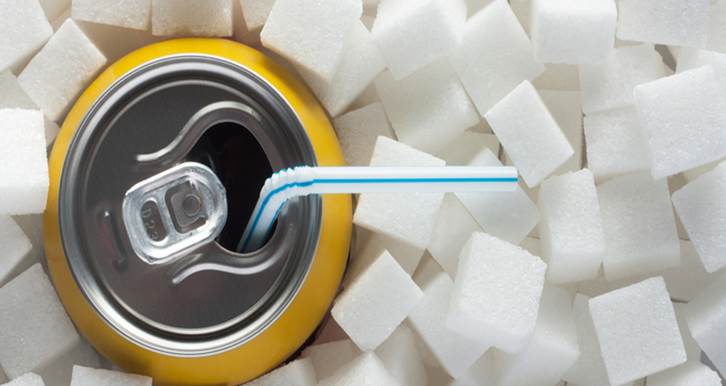 Are you counting what's in your beverage when you add up your calories?
When you get chilled this season and reach for a drink to warm you up, you should be aware how many calories may be in your favorite beverage. I like hot tea at times, which provides 0 calories, but I also like a hot chai tea latte. When I make it at home, it has 8 ounces of 1 percent milk and 8 ounces of chai concentrate. This adds up to 240 calories. I have noticed that there is a "skinny" chai concentrate that you can purchase in stores, but this might not be available at your favorite coffee shop.
Now, it's quiz time. Think you have any idea how many calories and grams of fat are in your favorite hot beverage?
What's in a 16-ounce peppermint hot chocolate, made with 2 percent milk and whipped cream?

275 calories, 8 grams fat
350 calories, 8 grams fat
400 calories, 12 grams fat
470 calories, 16 grams fat
Answer: D. 470 calories, 16 grams fat
Let's try one more.
What's in 16-ounce peppermint mocha, made with 2 percent milk and whipped cream?

470 calories, 16 grams fat
440 calories, 15 grams fat
500 calories, 15 grams fat
400 calories, 13 grams fat
Answer: B. 440 calories, 15 grams fat.
I don't know about you, but I'd prefer to eat my 400 calories rather than drink them. I wonder if any of you surprised by these numbers? Now, I know we tend to splurge some during the holidays, but all these "extra" calories can add up. You can fit these items in, but it requires planning ahead on your part to balance out all of the calories.
Fortunately, there are some things you can do to enjoy your beverages without extra calories.
Pick and choose: Use skim milk instead of 2 percent or whole milk, and opt for sugar substitutes or reduce how much sugar you use.
Skip the Whip: Whipped cream can add a lot of calories, sometimes up to 100 or more calories, depending on the type and size of the drink
Split from syrup: Try sugar-free syrup options to cut down on sugar and calories, or ask for less syrup in your drink.
Size your drink right: A smaller size reduces the number of calories you drink while letting you still enjoy your beverage.
Temper your calories: You may not want to completely teetotal (that's a fancy word that means to avoid alcohol), but don't forget that alcoholic drinks can add extra calories this holiday season.
If you practice the principles of variety, moderation and balance this holiday season, you don't have to give up the things you love to make good choices. Have a small piece of fudge, but pick water, hot tea/unsweet tea, or even some low-fat or skim milk to go with it. Being aware of where extra calories are lurking is the first place to start.
Tricia Foster is a registered dietitian and licensed dietitian with Morrison Health Care at Owensboro Health Regional Hospital. Foster has a bachelor's of science in dietetics from Western Kentucky University and previously interned at The Christ Hospital in Cincinnati. In her free time, she enjoys reading, Zumba and spending time with her family.
About Owensboro Health
Owensboro Health is a nonprofit health system with a mission to heal the sick and to improve the health of the communities it serves in Kentucky and Indiana. The system includes Owensboro Health Regional Hospital, nationally recognized for design, architecture and engineering; Owensboro Health Muhlenberg Community Hospital; Owensboro Health Twin Lakes Medical Center; the Owensboro Health Medical Group comprised of over 200 providers at more than 20 locations; three outpatient Healthplex facilities, a certified medical fitness facility, the Healthpark; a surgical weight loss center and program, and the Mitchell Memorial Cancer Center.
On average each year, we have 16,000 inpatient admissions, deliver 2,000 babies and provide the region's only Level III NICU. Owensboro Health physicians perform nearly 24,000 surgical procedures, including nearly 200 open-heart surgeries. Our physicians and staff have 70,000 Emergency Department visits, more than a million outpatient visits annually. Visit our home page for more information.