Published on March 08, 2016
Breakfast Cookies? [RECIPE]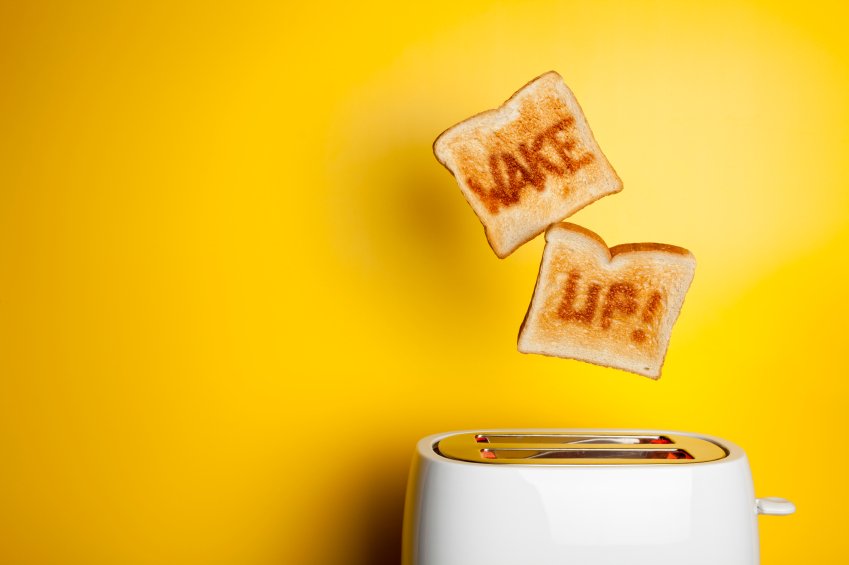 Wake up! It's time for breakfast!
National School Breakfast Week is March 7-11, 2016.  This celebration started in 1989 in an effort to raise awareness about the School Breakfast Program.  It's the perfect time to highlight the importance of eating breakfast.
Breakfast eaters tend to have better attention spans and memory which improves their ability to learn.   Students who eat breakfast also seem to have better attendance, fewer behavior problems and score higher on standardized tests. 
Despite the mounting evidence that shows the benefits of eating breakfast, between 42 and 59 percent of American children do not eat breakfast daily.  It's never too late though to power up your day with breakfast. 
Here are some quick and easy breakfast ideas:
Oatmeal with a handful of dried fruit and chopped nuts
Low fat yogurt with fruit and your favorite crunchy cereal
Whole grain waffle topped with fruit, low-fat cream cheese or peanut butter
Whole wheat English muffin with Swiss cheese and Canadian bacon
Pita pocket stuffed with low fat cheese and a scrambled or hard-cooked egg
Dry cereal served with low fat milk and fruit
Cottage cheese with fruit
Yogurt & Fruit Smoothie
Not a huge fan of breakfast foods:
Have a piece of leftover veggie pizza
Try a peanut butter and banana sandwich
Roll up some turkey and low fat cheese in a tortilla
And yes mom, I can have cookies for breakfast (if I eat one of these):
Banana Oat Breakfast Cookies
Ingredients
3 ripe bananas
¼ cup canola or olive oil
1 tablespoon maple syrup
1 teaspoon vanilla extract
1 ½ cups rolled oats
½ teaspoon salt
¼ cup mini chocolate chips
Directions
Preheat oven to 350°F.  Mash bananas in a medium sized bowl then add remaining ingredients; stir well.  Cover a baking sheet with cooking spray or parchment paper.  Drop cookie dough by heaping tablespoonful's onto baking sheet, about 2 inches apart, and press down on them slightly to form a round cookie.    Bake at 350° for 22-25 minutes or until cookies are golden and set. Allow to cool before serving.
Nutrition Stats
Serving size: 1 cookie
Serves 14
Calories - 106, Total Fat- 6g; saturated fat -1 g; Cholesterol - 0g;  Total Carbohydrate - 13g; Dietary Fiber - 1.3g; Protein - 1.3g;
Sources: wake up! To School Breakfast (School Nutrition Association), "The State of Family Nutrition and Physical Activity: Are We Making Progress?" (Academy of Nutrition & Dietetics)
Meet Our Dietitian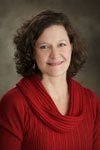 At Owensboro Health, you'll get nutrition counseling from a registered nutritionist — an expert in medical nutrition therapy. Beth Cecil, RDN, LD (right), is certified in food allergy management and is a Lifestyle Coach for the Diabetes Prevention Program. She also holds a Certificate of Training in Childhood and Adolescent Management, so you can trust her to care for your or your loved one's specialized needs.
About Owensboro Health
Owensboro Health is a nonprofit health system with a mission to heal the sick and to improve the health of the communities it serves in Kentucky and Indiana. The system includes Owensboro Health Regional Hospital, nationally recognized for design, architecture and engineering; Owensboro Health Muhlenberg Community Hospital; Owensboro Health Twin Lakes Medical Center; the Owensboro Health Medical Group comprised of over 200 providers at more than 20 locations; three outpatient Healthplex facilities, a certified medical fitness facility, the Healthpark; a surgical weight loss center and program, and the Mitchell Memorial Cancer Center.
On average each year, we have 16,000 inpatient admissions, deliver 2,000 babies and provide the region's only Level III NICU. Owensboro Health physicians perform nearly 24,000 surgical procedures, including nearly 200 open-heart surgeries. Our physicians and staff have 70,000 Emergency Department visits, more than a million outpatient visits annually. Visit our home page for more information.