Published on September 07, 2017
A Low Cholesterol Twist On An Old Favorite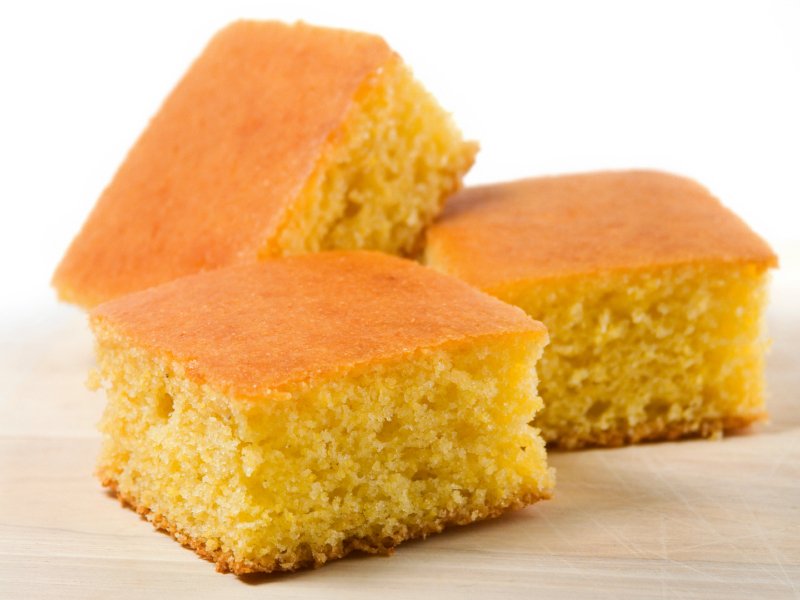 February, American Heart Month, is drawing to a close but I couldn't end this month-long nutrition series without mentioning cholesterol. After all, high cholesterol is a major risk factor for heart disease and stroke.
Read on to learn the facts about cholesterol. I hope you will take these tips to "heart".
True or False? Cholesterol is produced by the liver.
True. Cholesterol, a soft, waxy, fat-like substance is made by the liver. Much of the cholesterol found in our bodies is produced by the liver. The remainder comes from our diets.
True or False? Cholesterol serves no purpose.
False. Cholesterol is essential to several bodily functions. It plays a role in vitamin D production, fat digestion and is a key component in cell membranes. Cholesterol is present in all the body's cells including the heart, brain and muscles.
True or False? Some of the symptoms of high cholesterol include bloating, insomnia, and weight gain.
False. Although it is a major risk factor for heart disease, high cholesterol itself does not actually have very noticeable symptoms. This fact makes it all the more important to have levels tested regularly. The guidelines of the National Cholesterol Education Program recommend everyone aged 20 and over have their blood cholesterol measured at least once every 5 years. You may need to have it checked more often based on your medical and family history. Ask your doctor what is best for you.
True or False? Children do not have high cholesterol.
False. Anyone can suffer from high cholesterol and unfortunately, with the rise in childhood obesity we are seeing more young people with elevated cholesterol levels. Children who do have high cholesterol may be predisposed to heart disease earlier in life. If you have a concern, be sure to speak with your child's doctor.
True or False? LDL is the bad cholesterol.
True. You have probably heard about "good" and "bad" cholesterol. The LDL cholesterol is "bad" cholesterol because this is what may build up in our arteries and lead to blockage. Limit saturated and trans fats in your diet to help control your LDL cholesterol.
True or False? Medication is the only way to lower cholesterol levels.
False. The good news is there is plenty that can be done to help control high cholesterol. It is a lifelong commitment that starts with a healthy diet and regular exercise. Weight management is also key if you are overweight. If lifestyle changes aren't effective, your doctor may recommend a cholesterol lowering medication.
You will find much more information on lowering your cholesterol at https://www.nhlbi.nih.gov/files/docs/public/heart/chol_tlc.pdf
Finally, Here is a tasty recipe: A low cholesterol twist on an old favorite.
Soul Healthy Cornbread

Ingredients
1 cup cornmeal
1 cup all-purpose flour
1/2 cup sugar
2 teaspoons baking powder
1/2 teaspoon salt
1 cup fat free buttermilk
1/2 cup applesauce, unsweetened
1/2 cup egg whites
2 tablespoons vegetable oil
Directions
Preheat oven to 400° F. Lightly spray an 8 inch square pan with cooking spray.
Mix dry ingredients in a medium-sized mixing bowl.
Then add the rest of the ingredients and mix well by hand.
Pour the batter into the sprayed pan and shake to make it level.
Bake until a toothpick inserted in the center comes out clean,
about 25 minutes. Allow to cool, then cut into 12 squares.
Serves: 12 | Serving Size: 1 piece
Per serving: Calories- 147, Total fat- 3 gm, saturated fat- 0 g, cholesterol – 1 mg
Nutrition Stats
Sodium- 266 mg, fiber – 1 gm, carbohydrate- 27 g, protein – 4 g
Meet Our Dietitian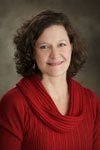 At Owensboro Health, you'll get nutrition counseling from a registered nutritionist — an expert in medical nutrition therapy. Beth Cecil, RDN, LD (right), is certified in food allergy management and is a Lifestyle Coach for the Diabetes Prevention Program. She also holds a Certificate of Training in Childhood and Adolescent Management, so you can trust her to care for your or your loved one's specialized needs.
About Owensboro Health
Owensboro Health is a nonprofit health system with a mission to heal the sick and to improve the health of the communities it serves in Kentucky and Indiana. The system includes Owensboro Health Regional Hospital, nationally recognized for design, architecture and engineering; Owensboro Health Muhlenberg Community Hospital; Owensboro Health Twin Lakes Medical Center; the Owensboro Health Medical Group comprised of over 350 providers at more than 30 locations; three outpatient Healthplex facilities, a certified medical fitness facility, the Healthpark; a surgical weight loss center and program, and the Mitchell Memorial Cancer Center.
On average each year, we have more than 19,000 inpatient admissions, deliver 2,000 babies and provide the region's only Level III NICU. Owensboro Health physicians perform nearly 33,000 surgical procedures, including nearly 150 open-heart surgeries. Our physicians and staff have 90,000 Emergency Department visits and more than 1.25 million outpatient visits annually. Visit our home page for more information.