Published on July 27, 2016
Feliz Cinco de Mayo! Homemade Salsa & Chips [RECIPE]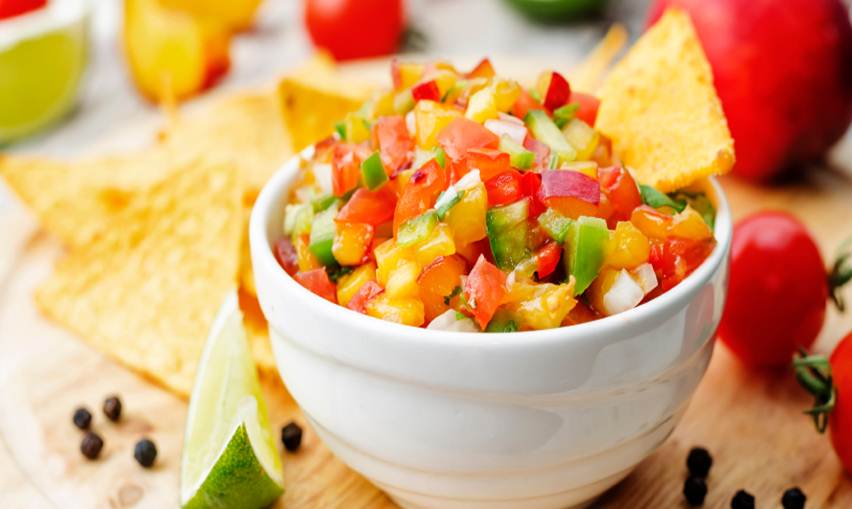 While this date actually celebrates the Mexican victory over the French on May 5th in 1862, Americans often view this as a festive opportunity to consume good old Mexican cuisine.
I, like many of you, will take any excuse to eat Mexican, which is truly one of my favorites. But if you are healthfully watching what you eat, you may find this challenging.                                         
Chips and salsa are truly synonymous with Mexican cuisine. It's the chips that get you though. If you can just go easy on the chips and focus more on the salsa, you may still meet your nutrition and health goals.  
Here are some great recipes for you to try. 
Salsa
6 fresh tomatoes chopped into ¼ inch chunks
1 medium red onion, chopped
3 green onions, sliced
1/8 cup, loosely-packed, fresh cilantro, finely chopped
1 jalapeno, chopped fine
¼ tsp. cumin
½ tsp. chili powder
½ tsp. oregano
¼ tsp. garlic powder
1 - 8 oz. can tomato sauce
1 – 4 oz can chopped mild green chiles
2 TBSP red wine vinegar
Salt and pepper to taste
Combine and let chill overnight, makes about 6 cups.
Spicy Bean Salsa
1 can (15 ounce) black-eyed peas, rinsed and drained
1 can (15 ounce) black beans, rinsed and drained
1 cup thawed corn whole kernel corn
½ cup chopped green onion
½ cup chopped bell pepper
1 diced jalapeno pepper
1 14 ounce can no salt added diced tomatoes
1 tablespoon red wine vinegar
Mango Salsa
4 ripe tomatoes, diced
1 mango, peeled and diced
1 (15 ounce) can black beans, drained and rinsed
½ cup green onions, sliced
1/4 cup cilantro, chopped
Juice of 2 limes
1 tablespoon olive oil
Toss all ingredients together and chill until serving time.
Baked Tortilla Chips
8 fat free flour tortillas
Cooking spray
½ tsp chili powder (optional)
Preheat oven to 400 degrees.  Briefly spray each side of tortillas with cooking spray.  Add chili powder if desired.  Cut each into 8 triangles.  Bake on cookie sheet for 8-10 minutes or until crisp and golden in color.
Buenos dias!
Meet Our Dietitian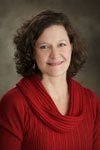 At Owensboro Health, you'll get nutrition counseling from a registered nutritionist — an expert in medical nutrition therapy. Beth Cecil, RDN, LD (right), is certified in food allergy management and is a Lifestyle Coach for the Diabetes Prevention Program. She also holds a Certificate of Training in Childhood and Adolescent Management, so you can trust her to care for your or your loved one's specialized needs.
About Owensboro Health
Owensboro Health is a nonprofit health system with a mission to heal the sick and to improve the health of the communities it serves in Kentucky and Indiana. The system includes Owensboro Health Regional Hospital, nationally recognized for design, architecture and engineering; Owensboro Health Muhlenberg Community Hospital; Owensboro Health Twin Lakes Medical Center; the Owensboro Health Medical Group comprised of over 200 providers at more than 20 locations; three outpatient Healthplex facilities, a certified medical fitness facility, the Healthpark; a surgical weight loss center and program, and the Mitchell Memorial Cancer Center.
On average each year, we have 16,000 inpatient admissions, deliver 2,000 babies and provide the region's only Level III NICU. Owensboro Health physicians perform nearly 24,000 surgical procedures, including nearly 200 open-heart surgeries. Our physicians and staff have 70,000 Emergency Department visits, more than a million outpatient visits annually. Visit our home page for more information.