Published on May 10, 2019
Concussion Prevention
It's a battle to change minds so we can save them.
When I was a young athlete, we laughed about concussions. You'd get hit, get up, go back out and keep playing. But times have changed, and so has our understanding of concussions. Today, we know concussions are far more dangerous than was understood in years past.
That means we can't just let an athlete get up and get back in the game. When that happens, there is a dramatic increase in the risk for more serious, crippling or even life-threatening injuries. This isn't just a reality in collision sports like football and hockey, but also in contact sports like volleyball and soccer.
Reading Minds
Concussions happen, and we don't think they're happening more often in the past. What we do see is that we are getting better at recognizing these injuries. That's important because the first step to preventing and managing concussions is being able to identify when they happen.
One of the biggest assets we have in the realm of sports medicine is baseline testing. This is a tool where we administer an exam to student athletes before they ever play during the year. If an athlete gets hurt and we suspect a concussion, we test them again and compare the new results to the first test. If a player shows a significant decrease in their performance on the test, we can keep them out of sports and begin the process of treating their concussion. It also allows us to measure their recovery and know when they are ready to return to the field or the court.
We also make sure they understand they need cognitive rest, including a break from reading, tests, electronic devices, and more. They really have to shut down and heal, and they won't get better without it. Before an athlete can return to play, they have to be symptom-free. That means no headaches, no difficulty concentrating and an absence of other symptoms.
Changing Minds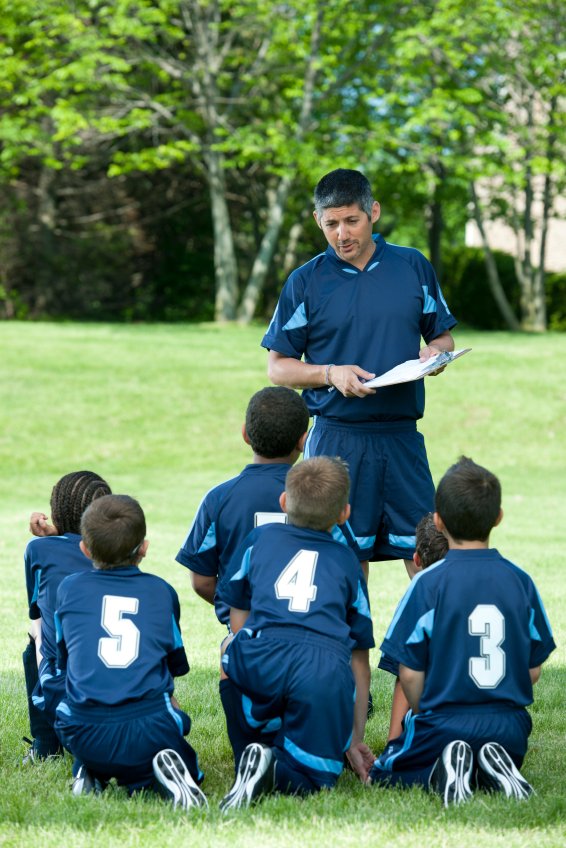 If we want to do a better job of caring for young athletes with concussions, we have to change the way of thinking about concussions. That means getting coaches, trainers and players on board, showing them that these injuries are anything but minor.
Getting young athletes to see that can sometimes be difficult. That's why baseline testing is so valuable. It's much harder for an athlete to hide a concussion when they can't pass the test.
My fellow providers and I also are taking time to educate the athletes, and that is helping us get the point across. I tell athletes that I can fix a torn ligament or tendon, or help them recover from a broken bone, but I can't fix a brain. If they try to play through a concussion or don't take the time to recover after one, they may be left with something that can never be fixed.
Game Changer
It's not just about doing a better job of recognizing and responding to concussions. In football and other collision sports, we are used to celebrating the big hits, and we will have to change how we perceive these. Athletes and fans alike are going to have to acknowledge that if we want to reduce the rates of these traumatic brain injuries, the sports we love are going to have to evolve.
I love to play sports, and I love that my children enjoy them, too. That's what makes this issue even more important to me. My son and several of his teammates and friends have suffered concussions, so it's an issue that I have had to face personally as well as professionally.
It's not easy for me to tell my son he has to sit out so he can recover, but it's what I do because I love him and I want him to have a long, healthy and happy life. That's what I want for him, for my patients, and for athletes of all ages everywhere.
Reid Wilson, MD is a board-certified orthopedic surgeon with Owensboro Health Medical Group. The article first appeared in the Owensboro Messenger-Inquirer. 
About Owensboro Health
Owensboro Health is a nonprofit health system with a mission to heal the sick and to improve the health of the communities it serves in Kentucky and Indiana. The system includes Owensboro Health Regional Hospital, nationally recognized for design, architecture and engineering; Owensboro Health Muhlenberg Community Hospital; Owensboro Health Twin Lakes Medical Center; the Owensboro Health Medical Group comprised of over 200 providers at more than 20 locations; three outpatient Healthplex facilities, a certified medical fitness facility, the Healthpark; a surgical weight loss center and program, and the Mitchell Memorial Cancer Center.
On average each year, we have 16,000 inpatient admissions, deliver 2,000 babies and provide the region's only Level III NICU. Owensboro Health physicians perform nearly 24,000 surgical procedures, including nearly 200 open-heart surgeries. Our physicians and staff have 70,000 Emergency Department visits, more than a million outpatient visits annually. Visit our home page for more information.