Published on November 13, 2016
Dining Out Challenge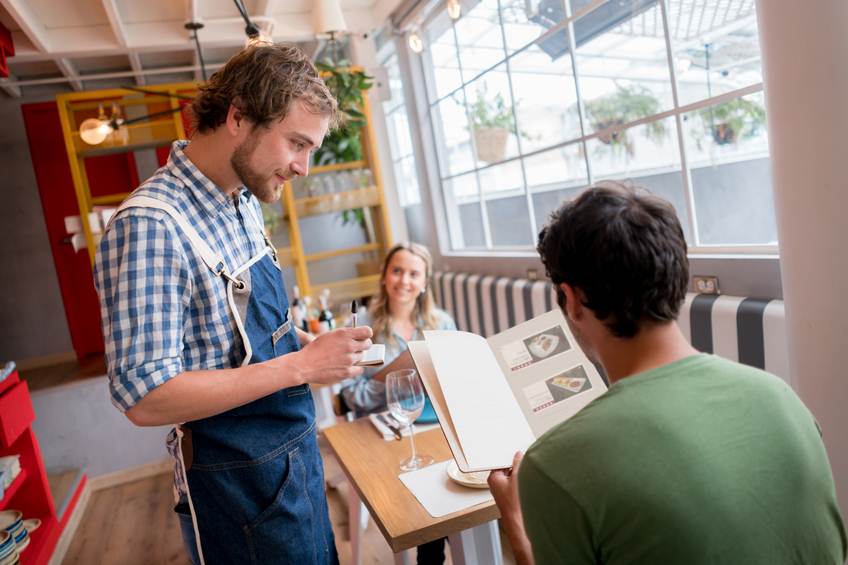 Do you remember the days when eating out was reserved for special occasions? I vividly recall my excitement as a child when my grandparents would take us out for burgers, fries and dessert. As we got older we looked forward to the holidays because inevitably that meant a big meal out at our favorite buffet restaurant.
Things have certainly changed. In fact, now people average eating one of every three meals away from home each day. Do you remember how many times you ate out in the past week?
Meals eaten away from home, which can include restaurant meals, potlucks, picnics, meals at the ball field, celebrations and other events, can certainly present challenges for the health- and weight- conscious person. Overeating while away from home 20 or 30 years ago wasn't a big deal, because it occurred less often.
Today things are quite different. Aside from the fact that many of us may eat out at least once a day, other challenges exist. The portion sizes of food have grown and high-calorie foods are tempting, delicious and often readily available. We also have busy lifestyles, waiting to eat until we are famished, and there are times we simply don't have enough information about the food we are eating.
Whether you eat away from home on a regular basis or still traditionally limit this to special occasions, planning is the key to helping you prevent overeating. Start by identifying a potential challenge and then plan to use some of the strategies below to avoid overeating.
Challenge: High-calorie foods look and smell delicious and are visible and readily available
Strategies:
Sit with your back to any food that is on display
Ask the server to take complimentary chips, peanuts or rolls away from the table or request that they not be served at all
If eating fast food, use the drive-thru window to avoid sensory temptations
Ask someone else to order for you
Challenge: Not enough information on the menu
Strategies:
Ask questions about how big the portion is or how an item is prepared
Ask if you can make substitutions
Request dressings, sauces or gravies be served on the side
Visit a restaurant's website to get calorie and nutrition information before you go out to eat
Challenge: The portions are too large
Strategies:
Share the meal with someone
Ask for a to-go box as soon as the food arrives and then put part of your meal in it for later         
Have an appetizer or soup as your main course
Ask for lunch or child's size servings
Challenge: You tend to select foods that are high in calories
Strategies:
Remove the skin or breading from foods and remove any visible fat from meat
Partner high-calorie selections with lower calorie foods. If you select a high-calorie appetizer, for example, have a small salad or broth-based soup as your meal and skip dessert
Limit foods you can do without such as extra rolls, butter, and excess salad dressing
Choose what you will order before you go and stick to your decision
Challenge: You are famished by the time the food finally is served
Strategies:
Make reservations or plans to eat earlier in the evening
Have a light snack, such as an apple or low-fat yogurt before you go to help curb your appetite
Drink water, unsweetened tea or a diet soda before and during the meal to help fill you up
No matter how hunger you are, focus on eating slowly, chewing and tasting your food and allow at least 20-30 minutes to finish eating.

Meet Our Dietitian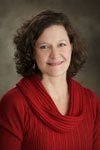 At Owensboro Health, you'll get nutrition counseling from a registered nutritionist — an expert in medical nutrition therapy. Beth Cecil, RDN, LD (right), is certified in food allergy management and is a Lifestyle Coach for the Diabetes Prevention Program. She also holds a Certificate of Training in Childhood and Adolescent Management, so you can trust her to care for your or your loved one's specialized needs.
This article originally appeared in the Owensboro Messenger-Inquirer.
About Owensboro Health
Owensboro Health is a nonprofit health system with a mission to heal the sick and to improve the health of the communities it serves in Kentucky and Indiana. The system includes Owensboro Health Regional Hospital, nationally recognized for design, architecture and engineering; Owensboro Health Muhlenberg Community Hospital; Owensboro Health Twin Lakes Medical Center; the Owensboro Health Medical Group comprised of over 200 providers at more than 20 locations; three outpatient Healthplex facilities, a certified medical fitness facility, the Healthpark; a surgical weight loss center and program, and the Mitchell Memorial Cancer Center.
On average each year, we have 16,000 inpatient admissions, deliver 2,000 babies and provide the region's only Level III NICU. Owensboro Health physicians perform nearly 24,000 surgical procedures, including nearly 200 open-heart surgeries. Our physicians and staff have 70,000 Emergency Department visits, more than a million outpatient visits annually. Visit our home page for more information.