Published on September 01, 2016
Eating Well: Help Yourself By "Legalizing" All Foods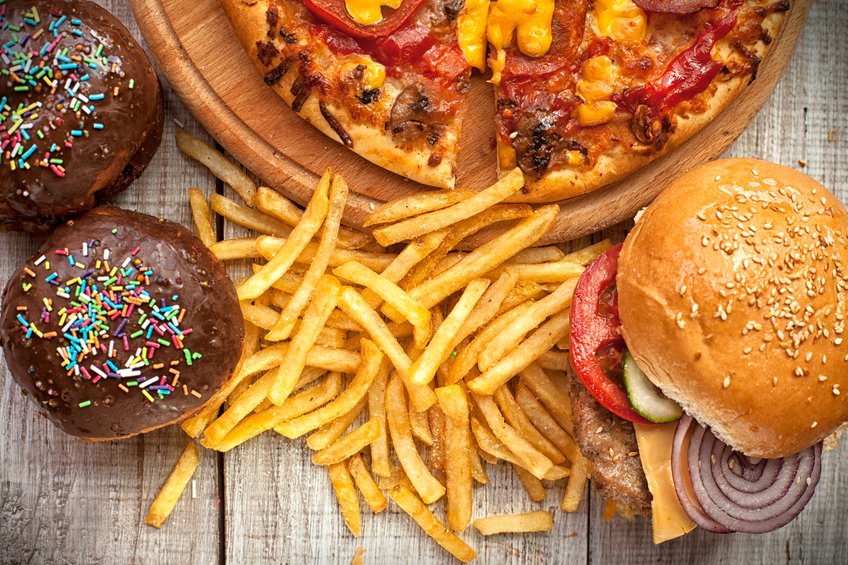 If you love pizza, mark your calendars for Monday, September 5, which is National Cheese Pizza Day. Me, I'm holding out for September 14: National Cream-Filled Doughnut Day. Just about every day is now declared some kind of national food day. Is this just a fun way to give us permission to eat certain foods?
If it's not the latest Food Day celebration, then it's the television commercials for stacks of delectable pancakes, the tasty Halloween candy stocked full on the local store shelves or our innocent youth selling barbeque chickens, cookies and kettle corn to support their schools or sports teams. Food temptations that easily catch our eyes (and appetites) are everywhere.
At the same time, an estimated 45 million Americans are "dieting" each year and spending upwards of $33 billion on weight loss products. Our weight-conscious culture leads us to label foods as "good" or "bad." We strive to avoid those foods which are forbidden when watching our weight, uttering things like, "I am being good at lunch today and eating a salad," or, "I was bad this morning and ate bacon." Still an estimated 68 percent of the adult population is overweight or obese according to the National Institutes of Health.
We are celebrating special food days and trying to lose weight all at once. It's a bizarro-world that reminds me of a classic episode of Seinfeld.
Chronic dieting and deprivation of certain foods can actually backfire, leading to cravings, overeating and even binges. In fact, this thought process tends to lead to feelings of deprivation and resentment which are strong triggers for overeating. I will say it again: Labeling foods as "bad" or "forbidden" often makes us want them even more.
Here is a thought. What if we "legalized" all foods, gave ourselves permission to eat and even enjoy all our favorite foods in reasonable amounts? As crazy as it sounds, it can work and has helped some people make peace with food.
Take doughnuts for example. We consider them forbidden and vow never to eat them when we are watching our weight. Then, a few weeks later at a weak moment, we drive past our favorite doughnut shop and before we know it we are walking out with a dozen doughnuts. They are gone before the days end. The simple fact that they are prohibited in our mind naturally causes us to over eat them once we do get them.
The solution then is not to limit certain forbidden foods, but instead abandon these restrictions. Legalize all your favorite foods, even high-calorie foods.
Legalizing food is a concept, a process, and is the opposite of dieting. It takes time, and you must trust in yourself. And yes, it is scary too.
Start by giving yourself permission to eat, unconditionally, all foods. This means fruits, vegetables, grains along with pasta, bread, chocolate, chips, and desserts and so on. This will initially seem like a total conflict with everything we have ever learned about healthy eating. Here is where self-trust is very important and you must pay close attention to your internal hunger and fullness signals.
It's important to remember that legalizing all food does not mean we eat uncontrollably. You may eat anything you like, but use common sense and serving guidelines when it comes to portion control and frequency of eating these foods. Practice eating these foods slowly and mindfully. If you feel you need more help, contact a professional, such as your health care provider, a dietitian or counselor.
Once you have learned that all foods can fit into a healthy diet, you may find that you don't desire these forbidden foods as much. Now that is food for thought.
This article originally appeared in the Owensboro Messenger-Inquirer.
Meet Our Dietitian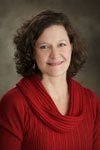 At Owensboro Health, you'll get nutrition counseling from a registered nutritionist — an expert in medical nutrition therapy. Beth Cecil, RDN, LD (right), is certified in food allergy management and is a Lifestyle Coach for the Diabetes Prevention Program. She also holds a Certificate of Training in Childhood and Adolescent Management, so you can trust her to care for your or your loved one's specialized needs.
About Owensboro Health
Owensboro Health is a nonprofit health system with a mission to heal the sick and to improve the health of the communities it serves in Kentucky and Indiana. The system includes Owensboro Health Regional Hospital, nationally recognized for design, architecture and engineering; Owensboro Health Muhlenberg Community Hospital; Owensboro Health Twin Lakes Medical Center; the Owensboro Health Medical Group comprised of over 200 providers at more than 20 locations; three outpatient Healthplex facilities, a certified medical fitness facility, the Healthpark; a surgical weight loss center and program, and the Mitchell Memorial Cancer Center.
On average each year, we have 16,000 inpatient admissions, deliver 2,000 babies and provide the region's only Level III NICU. Owensboro Health physicians perform nearly 24,000 surgical procedures, including nearly 200 open-heart surgeries. Our physicians and staff have 70,000 Emergency Department visits, more than a million outpatient visits annually. Visit our home page for more information.