Published on January 29, 2020
Living Well: Pain Management Offers Options For Relief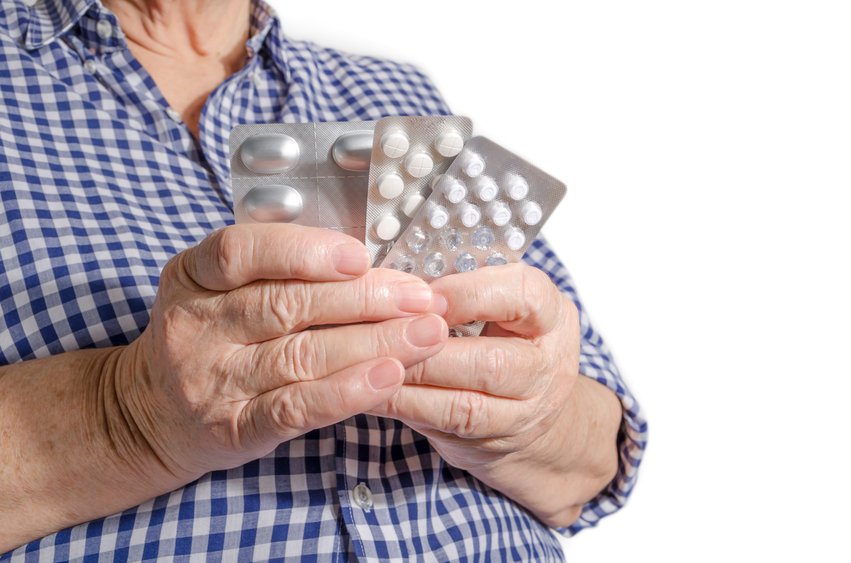 The best way to treat pain is to get to the root of the problem.
Chronic pain, pain that lasts six months or more, is a widespread problem. The American Academy of Pain Management estimates as many as 100 million Americans suffer from chronic pain. It includes pain in many different forms, including headaches, back pain, bone pain or arthritis, cancer-related pain and nerve-related pain.
What many people may not know is that there are many options out there to help them. It's my job to help patients find them.
A Bitter Pill
One of the most common ways to treat pain is using narcotic medications. These work by blocking the pain signals sent by your nervous system. Unfortunately, they aren't a perfect solution.
Over time, your body does two things in response to these medications. It develops "tolerance," meaning that it takes higher and higher doses to get the same relief. Your body also becomes "dependent" on them, meaning that it expects these medications. Going without them for a long enough time can cause withdrawal symptoms like insomnia, depression and more.
It's important for people to know that tolerance and dependence are normal and expected when using narcotic medications for long periods of time. Addiction and dependence also aren't the same thing. Addiction occurs when a person needs to compulsively use medication, which can interfere with work, social activities, and obligations. A person can be dependent on a medication without being addicted.
Side Effects
Narcotic medications are very effective and, when used properly, they help millions of people every day. However, long-term use of these medications should be avoided if possible. This is also because narcotic medications have side effects, many of which are unpleasant and even dangerous. These include:
Sedation: These medications can slow reaction times and make you drowsy. You should never drive or operate tools or machinery while using them.
Dizziness, nausea, vomiting, and constipation: Balance, vision, and digestion problems are very common with these medications.
Hyperalgesia (hi-per-al-gee-see-ah): Instead of reducing pain, these drugs can actually cause pain to get worse, especially with long-term use.
Respiratory depression: At higher doses, these medications can disrupt the nerve signals that control breathing, which can be fatal.
Interactions: Narcotic medications can be especially dangerous, even fatal when combined with alcohol or other medications that cause sedation as a side effect.
For Safety's Sake
Because of the risks associated with these medicines, especially over longer periods of times, my goal is to help patients use them as safely as possible. There are also a large number of laws and regulations surrounding the way these medications are used. That's why I work to help my patients understand what is required of them, including pill counts or drug tests.
For some patients, using these medications safely means reducing dosages or helping them switch to another medication. Sometimes, it means going off medications entirely and finding other options or therapies. Pain management uses a wide range of techniques, technologies, and treatments apart from medication to help ease chronic pain.
Some of the methods we use include:
X-ray/ultrasound-guided injections
Nerve blocks and ablations
Botox injections
Referral to experts and specialists, such as physical therapists or neurologists
Treating The Whole Person
When you live in pain for an extended period of time, it can affect every part of your life. It can keep you from working, spending time with family or enjoying hobbies. It can keep you even from relaxing or just getting a good night's sleep.
When that happens, it can have negative impacts on a person's mental health and outlook, putting them at risk for problems like depression and anxiety. Treating a person with chronic pain isn't just about treating the pain itself. It's also about helping return peace of mind. That's why I strongly encourage my patients to also seek behavioral health services. We also help them to help themselves, such as by improving their diet, increasing physical activity, sleeping better or quitting smoking, all of which have positive effects on pain.
The main goal is to empower the person. We want to give them back some control and help them feel hopeful. We may not be able to completely stop their pain, but we can do everything possible to help them adapt and keep it from restricting their life.
Dr. Cristina Lamar is a pain management specialist, board-certified by the American Board of Anesthesiology, with Owensboro Health Medical Group.
To contact our clinic, call 270-688-3550. 
The article originally appeared in the Owensboro Messenger-Inquirer.
About Owensboro Health
Owensboro Health is a nonprofit health system with a mission to heal the sick and to improve the health of the communities it serves in Kentucky and Indiana. The system includes Owensboro Health Regional Hospital, nationally recognized for design, architecture and engineering; Owensboro Health Muhlenberg Community Hospital; Owensboro Health Twin Lakes Medical Center; the Owensboro Health Medical Group comprised of over 200 providers at more than 20 locations; three outpatient Healthplex facilities, a certified medical fitness facility, the Healthpark; a surgical weight loss center and program, and the Mitchell Memorial Cancer Center.
On average each year, we have 16,000 inpatient admissions, deliver 2,000 babies and provide the region's only Level III NICU. Owensboro Health physicians perform nearly 24,000 surgical procedures, including nearly 200 open-heart surgeries. Our physicians and staff have 70,000 Emergency Department visits, more than a million outpatient visits annually. Visit our home page for more information.