Published on July 27, 2016
Go Ahead And Enjoy Some Of The Foods You Love - In Small Amounts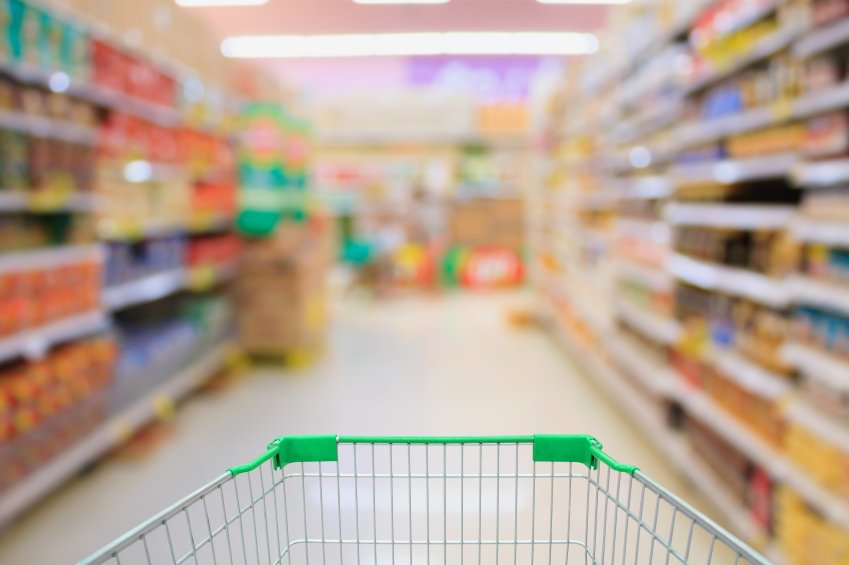 It never fails. I'm shopping for groceries, run into someone I know, and immediately we find ourselves justifying everything we have in our carts. For some reason, people feel inclined to hide what they feel they should not be eating from the dietitian. And you know what? I feel guilty too when I have so called "bad" foods in my cart.
A survey of my cart this past weekend included strawberries, tomatoes, carrots, 1% milk, low-fat yogurt, chicken breast, brown rice, and... donuts, chips, cheese crackers, mini muffins, diet coke, and yes, bacon. Yikes, you might think, "Aren't I supposed to be setting a good example?" I already had my comment ready if needed: "My kids are both going to Florida and they need snacks."
The truth is though, I am far from perfect (but don't tell my husband this). Another reality is eating foods we consider "unhealthy" from time to time is okay. In fact, if you have been reading this column for a while, you may know that my motto is everything in moderation. There are no good or bad foods. There are just some foods that you need to eat less often or in smaller amounts than others. This is what I practice and what I preach.
Totally depriving yourself of the foods that you really enjoy, or labeling foods as good and bad in order to lose weight, often backfires. Over time these restrictions become too hard to manage, leading to powerful cravings, overeating and possibly even binges. Food deprivation, or restrictive eating, may cause you to dislike healthy nutritious foods. These situations ultimately sabotage your weight loss attempts.
So ask yourself a few questions?
Do you feel guilty when you eat your favorite foods that are high in calories?
Do you crave foods you have labeled as bad on a regular basis?
Do you label foods as good and bad?
Do you eat your favorite foods only if you feel you deserve them?
Are you constantly "watching what you eat?"
Do you ever feel "out of control" when eating?
If you answered yes to some or all of these questions, chances are you are depriving yourself of some of the foods you enjoy.
Take a new approach, improve your chances of weight loss and boost your nutritional status. Go ahead and enjoy some of the foods you love, in small amounts. If you find this hard at first, that is normal.
I often suggest starting out eating that forbidden treat away from home. For example, if you love ice cream, go out for a single serve ice cream cone. That way you can have this in moderation and won't be as tempted by leftovers in your house.
Another thought process is to abandon fat-free and low-calorie foods you really don't like. For example, if you really dislike fat free mayonnaise or salad dressing use smaller servings of reduced calorie or regular. Cut fat and calories in other ways in your diet perhaps just by eating smaller portions.
Realize that healthy eating and weight management can be achieved by eating a wide variety of foods. Eat what you really desire, but just practice moderation. When choosing foods that are higher in calories and fat, be aware of what makes a serving and use good portion control.
And finally, use positive self-talk. Rather than beating yourself up when you feel you've made a poor food choice, think something positive. Tell yourself things like, "I will take this one day at a time," or "I can take charge of my eating by planning meals ahead of time."
Eventually, you may find that you select healthier foods by choice, not because you think you should. You just might see more success in your weight loss efforts too.
And in the meantime, if we see each other in the grocery store with chips or donuts in our shopping carts, skip the excuses and remember: All foods are okay in moderation.
This article originally was published in the Owensboro Messenger-Inquirer.
Meet Our Dietitian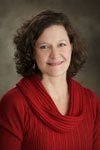 At Owensboro Health, you'll get nutrition counseling from a registered nutritionist — an expert in medical nutrition therapy. Beth Cecil, RDN, LD (right), is certified in food allergy management and is a Lifestyle Coach for the Diabetes Prevention Program. She also holds a Certificate of Training in Childhood and Adolescent Management, so you can trust her to care for your or your loved one's specialized needs.
About Owensboro Health
Owensboro Health is a nonprofit health system with a mission to heal the sick and to improve the health of the communities it serves in Kentucky and Indiana. The system includes Owensboro Health Regional Hospital, nationally recognized for design, architecture and engineering; Owensboro Health Muhlenberg Community Hospital; Owensboro Health Twin Lakes Medical Center; the Owensboro Health Medical Group comprised of over 200 providers at more than 20 locations; three outpatient Healthplex facilities, a certified medical fitness facility, the Healthpark; a surgical weight loss center and program, and the Mitchell Memorial Cancer Center.
On average each year, we have 16,000 inpatient admissions, deliver 2,000 babies and provide the region's only Level III NICU. Owensboro Health physicians perform nearly 24,000 surgical procedures, including nearly 200 open-heart surgeries. Our physicians and staff have 70,000 Emergency Department visits, more than a million outpatient visits annually. Visit our home page for more information.