Published on August 23, 2016
What Are You Feeding Your Brain?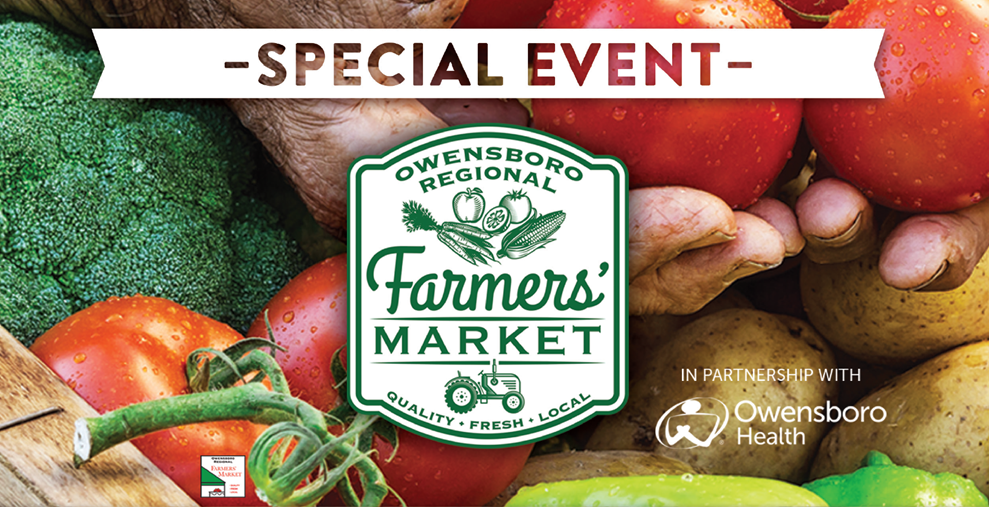 A healthy lifestyle isn't just about how you take care of your body. It's also about how you take care of your mind. The arts and humanities are an important part of leading a healthy, happy life. Owensboro Health feels strongly that this is the case, and part of my job is backing up that belief with action.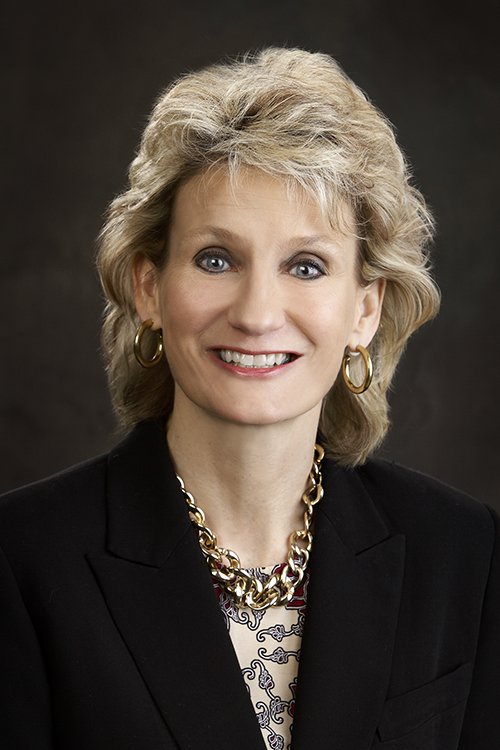 Debbie Zuerner Johnson,
Director of Community Engagement
Creating a comfortable, welcoming environment is good for patients, their loved ones and the people who work in that environment. That's why we're helping put on an event where you can feed both your mind and body. The Arts in the Community Celebration runs 8 a.m. to noon on Saturday, August 27. This free event is a team effort between Owensboro Health, the Owensboro Regional Farmers' Market and area arts and cultural agencies.
The Art Of The Matter
Most people will tell you that they'd prefer the hospital that was more pleasing to the eyes, inviting and warm. That's why we are bringing these works of art and beauty to the people we care for. One way we do that is through support for the arts through partnerships, special events and grant funding, including an initiative called "Arts in Healing."
The previous arts events at the farmers' market and this year are one example of that initiative. Another example was our invitation to talented musicians from the Owensboro Symphony Orchestra's Music on Call program to perform at Owensboro Health Regional Hospital. Their gifts brought a little extra holiday cheer in the form of live performed music for two weeks around the holidays in 2015.
Mission Report
Owensboro Health's mission is to heal the sick and to improve the health of the communities we serve. It's not just about what we can do on our own. The upcoming farmers' market event shines a light on the wonderful assets we have in our communities. Our goal is to help the community engage, experience and begin to understand the role of arts in health and wellness.
Arts and cultural organizations play an important role in creating a healthy community, and that's why Owensboro Health is proud to partner with those organizations. This event will feature exhibits and artistic activities in the fields of music, dance and the visual arts. This year we'll also be doing another community painting, where visitors can paint a small piece of a larger picture that will be displayed at Owensboro Health Regional Hospital.
Connect The Dots
We want to be open to what is possible and work with other entities who, like us, see the arts as an integral part of a vibrant healthy community. We will strive to incorporate the arts as a part of healing, health and wellness interventions we offer.
That's why we invite you to join us at the Owensboro Regional Farmers' Market and Owensboro Health's Arts in the Community event. It's a wonderful way to spend a Saturday morning and helps us to get excited and geared up for local community arts festivals in early September. Not only can you get locally grown fresh fruits, vegetables and other foods, but people of all ages can come and experience the arts in a fun, free, and entertaining manner.
We hope to see you there!
Debbie Zuerner Johnson is director of Community Engagement at Owensboro Health. The Arts in the Community Celebration, which is free and open to the public, runs from 8 a.m. to noon on Saturday, August 27 at the corner of Parrish Avenue and Triplett Street, in front of the Owensboro Health Wound Center.
About Owensboro Health
Owensboro Health is a nonprofit health system with a mission to heal the sick and to improve the health of the communities it serves in Kentucky and Indiana. The system includes Owensboro Health Regional Hospital, nationally recognized for design, architecture and engineering; Owensboro Health Muhlenberg Community Hospital; Owensboro Health Twin Lakes Medical Center; the Owensboro Health Medical Group comprised of over 200 providers at more than 20 locations; three outpatient Healthplex facilities, a certified medical fitness facility, the Healthpark; a surgical weight loss center and program, and the Mitchell Memorial Cancer Center.
On average each year, we have 16,000 inpatient admissions, deliver 2,000 babies and provide the region's only Level III NICU. Owensboro Health physicians perform nearly 24,000 surgical procedures, including nearly 200 open-heart surgeries. Our physicians and staff have 70,000 Emergency Department visits, more than a million outpatient visits annually. Visit our home page for more information.