Published on March 22, 2017
Owensboro Health Muhlenberg Community Hospital Celebrates 358 Days Without A Serious Safety Event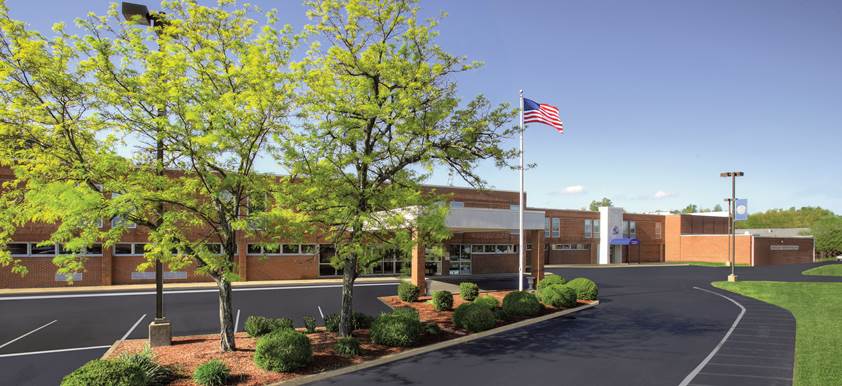 Owensboro Health Muhlenberg Community Hospital is celebrating a safety milestone, with Tuesday, March 14 marking 358 days without a Serious Safety Event at that facility.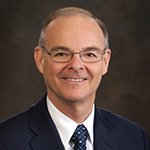 Dr. Bill Bryant
Dr. Bill Bryant, chief quality and patient safety officer at Owensboro Health, said a serious safety event (SSE) is an error that reaches a patient and causes moderate to severe harm. A 1999 report by the U.S. Institute of Medicine, titled "To Err is Human: Building a Safer Health System" found that as many as 98,000 people die each year from preventable medical errors. Since then, the goal nationally has been to improve safety to assure that these errors do not reach patients.
Dr. Bryant said Owensboro Health's efforts to improve safety include participating in the nationwide Target Zero initiative, which aims to eliminate these events. As part of Target Zero, Owensboro Health has implemented system-wide use of Error Prevention Tools, which are meant to stop errors from reaching patients or prevent them from happening at all. Using the Error Prevention Tools can reduce the chance of an SSE reaching a patient by a factor of 10, Dr. Bryant said.  
The complexity of healthcare and the number of people involved in the care of a single patient make a year without an SSE a remarkable achievement, Dr. Bryant said.
"It is very difficult to go for 358 days without a serious safety event. This achievement reflects a culture of safety and reliability established by the leadership of Owensboro Health Muhlenberg Community Hospital and the team members' use of the Error Prevention Tools to assure safety," Dr. Bryant said.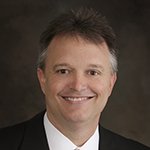 Ed Heath, ScD
Owensboro Health Muhlenberg Community Hospital CEO Ed Heath, ScD, said he is proud of how the staff at his facility have embraced and fostered an organizational culture centered on safety.
"I think going 358 days without an SSE is a testament to the daily focus our team of physicians and staff put into caring for and protecting our patients," Dr. Heath said. "Our staff has embraced the concept of 'Target Zero' and the diligence it takes to get it right EVERY time."
Owensboro Health Muhlenberg Community Hospital Chief Nursing Officer Kathy Mitchell said she is pleased with the commitment of all staff, from front-line caregivers to administrators, to making safety a priority.
"We can be proud of the success we've seen using these Error Prevention Tools. The first conversation I had with Dr. Heath when we first met was about patient safety. As a healthcare leader, the importance of building and sustaining a culture of safety weighs on me daily, but what could be more rewarding than eliminating patient harm and suffering?" 
About Owensboro Health
Owensboro Health is a nonprofit health system with a mission to heal the sick and to improve the health of the communities it serves in Kentucky and Indiana. The system includes Owensboro Health Regional Hospital, nationally recognized for design, architecture and engineering; Owensboro Health Muhlenberg Community Hospital; Owensboro Health Twin Lakes Medical Center; the Owensboro Health Medical Group comprised of over 350 providers at more than 30 locations; three outpatient Healthplex facilities, a certified medical fitness facility, the Healthpark; a surgical weight loss center and program, and the Mitchell Memorial Cancer Center.
On average each year, we have more than 19,000 inpatient admissions, deliver 2,000 babies and provide the region's only Level III NICU. Owensboro Health physicians perform nearly 33,000 surgical procedures, including nearly 150 open-heart surgeries. Our physicians and staff have 90,000 Emergency Department visits and more than 1.25 million outpatient visits annually. Visit our home page for more information.