Published on February 10, 2020
Living Well: Protect Your Children From RSV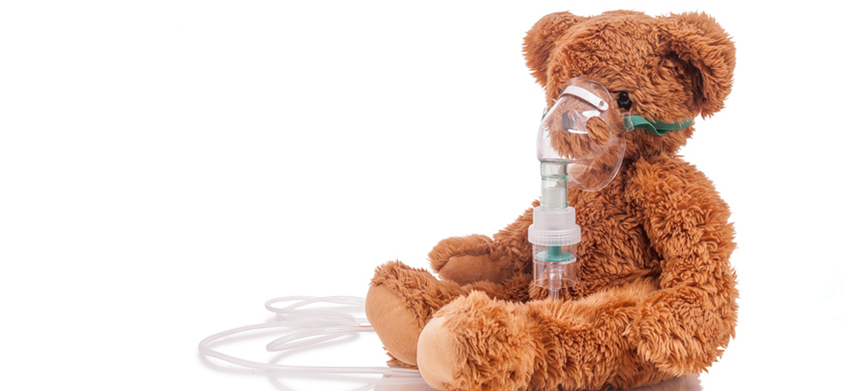 Respiratory illnesses are common during this time of year, and one particular virus is causing serious problems in the Owensboro area.
Better known as RSV, Respiratory syncytial virus (pronounced "sin-si-she-all") is a common illness in the winter months. For adults and older, healthy children RSV behaves like a common cold. For babies and those with weakened immune systems or pre-existing heart or lung problems, RSV can be dangerous or even deadly. That's why parents need to know about this illness and take precautions to protect their little ones.
What Is RSV
RSV is a common respiratory virus that nearly everyone has had at least once by the age of 2, according to the Centers for Disease Control and Prevention. It's spread the following ways:
Direct contact, such as kissing the face of a child who has the virus
Indirect contact, such as from a surface that was touched by someone with the virus
Aerosol, through droplets in the air caused by coughing or sneezing
People with the virus are contagious for up to eight days. Infants and those with immune problems can spread the disease for up to a month.
In the past few weeks, RSV has become a major concern in this area, and we've seen many children with this illness at Owensboro Health Regional Hospital and our local pediatric practices. As a pediatric hospitalist, I take a cautious approach. If I'm worried that a child will have trouble breathing on their own, I sometimes transfer them to a specialized children's hospital. I would rather they be at one of these facilities, which are better equipped for handling the most severe complications before their symptoms reach dangerous levels. However, we can help here at OHRH too, by providing intravenous fluids, oxygen and close monitoring for worsening of symptoms.
What Makes RSV Dangerous
Symptoms of RSV usually develop between four and six days after becoming infected. The illness itself lasts about a week, with the worst symptoms around day four or five. The symptoms of RSV include:
Runny nose
Nasal congestion
Decreased appetite
Coughing
Sneezing
Fever
Wheezing or labored breathing
Irritability
RSV is dangerous in adults with weak immune systems and small children, especially those under three months old, because of the risk of inflammation and swelling of the medium-sized airways of the lungs. This condition, called bronchiolitis (pronounced bron-key-oh-lie-tis), can make it difficult for the child to breathe. Over time and without assistance, the child can become so exhausted that they go into respiratory distress and can no longer breathe on their own. To get through the illness, these children may need a ventilator or other type of assistive device to continue breathing. However, we do our best to prevent this by intervening early and providing support.
What Can Parents Do
Because RSV is a virus, antibiotics have no effect, and it must run its course. All we can do is try to prevent the disease or treat the symptoms for those who have it.
Here's what parents can do to prevent this illness:
If you have a child under three months of age, ask people with cold symptoms to steer clear.
If you or one of your older children has cold symptoms, stay away from others, so you don't spread this illness. If you have cold symptoms and must be around infants or small children, wear a medical nose/mouth mask, which can be found at any pharmacy.
Wash your hands with soap and water frequently, or use hand sanitizer (at least 60 percent alcohol content).
Sterilize surfaces that are often touched, like doorknobs, phones, keyboards, faucets, and countertops.
If your child has cold symptoms or is diagnosed with RSV, the American Academy of Pediatrics recommends the following:
Monitor your child's condition. Watch for fever, and make sure they're staying hydrated and getting plenty of fluids. Offer an oral electrolyte solution if your child will not take his or her formula (your pediatrician can recommend a solution to give). Do not give water to an infant less than 12 months old.
Treat the symptoms. Nasal suctioning can help clear a child's nose and help them breathe better. You can use 1-2 drops of nasal saline or a nasal saline spray to help loosen mucus, making it easier to suction.
Avoid using medications unless otherwise directed by your pediatrician.
If your child has any of the following symptoms, seek immediate emergency care at a hospital emergency department:
Rapid or labored breathing
Bluish skin around the lips or fingernails (this is a sign of lack of oxygen)
Fever of at least 101.4°F or higher, or 100.4°F in babies under two months old
Crying without tears, dry mouth or a decrease in urination (these are signs of dehydration)
If you have any questions about this illness, reach out to your regular pediatrician. We all want to make sure your baby gets well and stays well.
Dr. Heather Johnson is a pediatric hospitalist at Owensboro Health Regional Hospital. 
About Owensboro Health
Owensboro Health is a nonprofit health system with a mission to heal the sick and to improve the health of the communities it serves in Kentucky and Indiana. The system includes Owensboro Health Regional Hospital, nationally recognized for design, architecture and engineering; Owensboro Health Muhlenberg Community Hospital; Owensboro Health Twin Lakes Medical Center; the Owensboro Health Medical Group comprised of over 200 providers at more than 20 locations; three outpatient Healthplex facilities, a certified medical fitness facility, the Healthpark; a surgical weight loss center and program, and the Mitchell Memorial Cancer Center.
On average each year, we have 16,000 inpatient admissions, deliver 2,000 babies and provide the region's only Level III NICU. Owensboro Health physicians perform nearly 24,000 surgical procedures, including nearly 200 open-heart surgeries. Our physicians and staff have 70,000 Emergency Department visits, more than a million outpatient visits annually. Visit our home page for more information.