Published on October 23, 2019
Code Yellow! A full-scale emergency drill
A full-scale emergency drill was held on Tuesday morning and you may have noticed some extra traffic in the Emergency Department.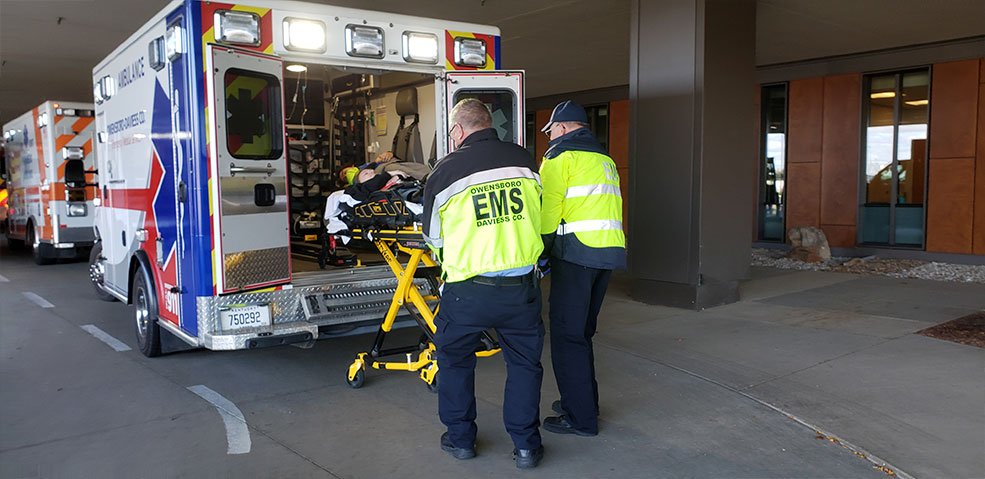 [SIMULATION] An Airbus 33 flying into the Owensboro Regional Airport with 165 passengers had an explosion on board just after landing. Over 150 first responders transported approximately 75 patients with burns, blunt force trauma and other injuries to the ED by ambulance while two patients were flown in by helicopters. The Command Center was activated and downtime procedures were put into place to accommodate the simulation.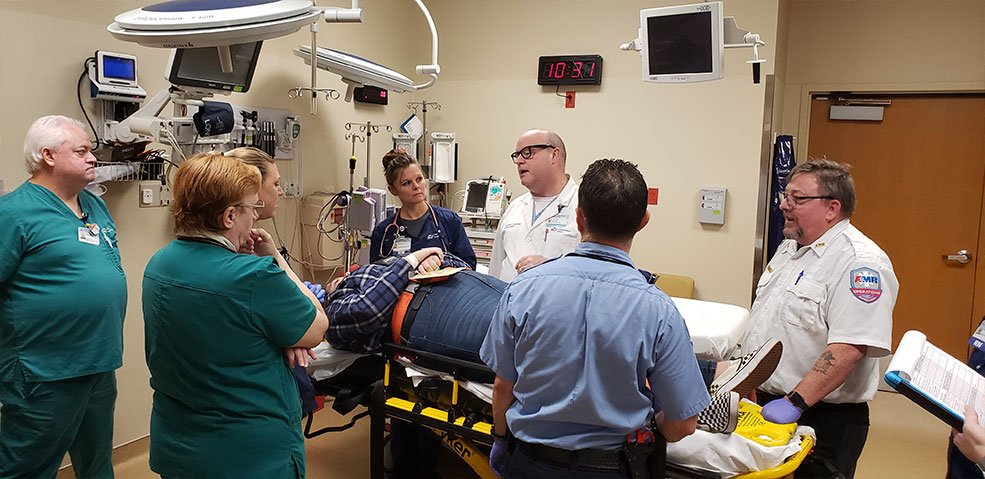 Owensboro Health is required by Joint Commission to complete two full-scale drills annually and the Owensboro-Daviess County Regional Airport is required by the FAA to complete a full-scale drill every three years. By participating in these drills, our hospital as well as our campuses get to experience the simulation and gain hands-on experience during an emergency situation with our community public safety partners. At the end of the simulation, each participant fills out a sheet with three things that went well and three things that need improvement are reviewed, action plans are put into place to address the needs.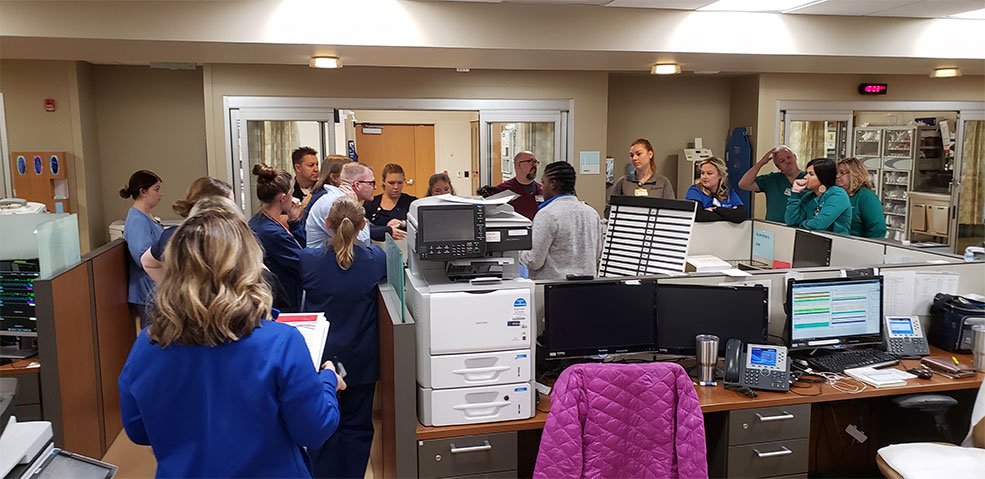 Owensboro Health is proud to work with agencies in our community to prepare for disaster situations so that we will be able to take the best care of our patients even in a worse-case scenario.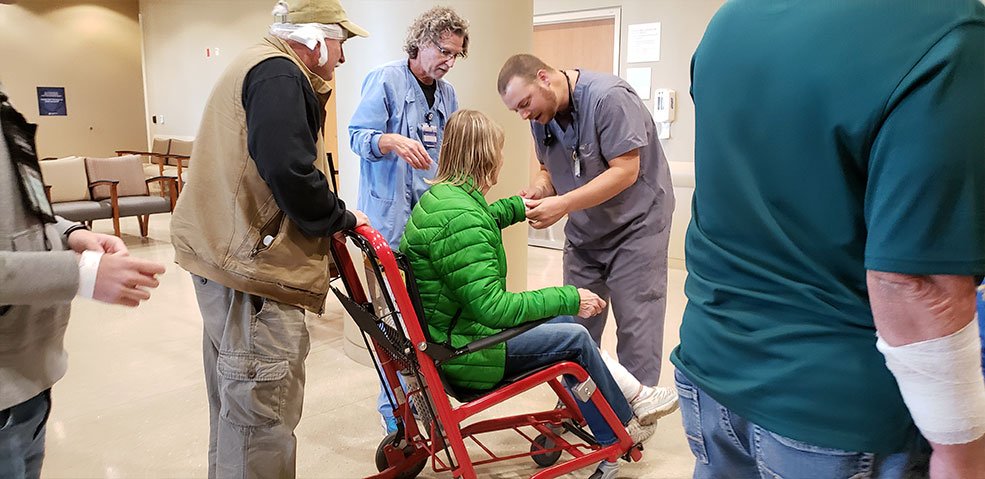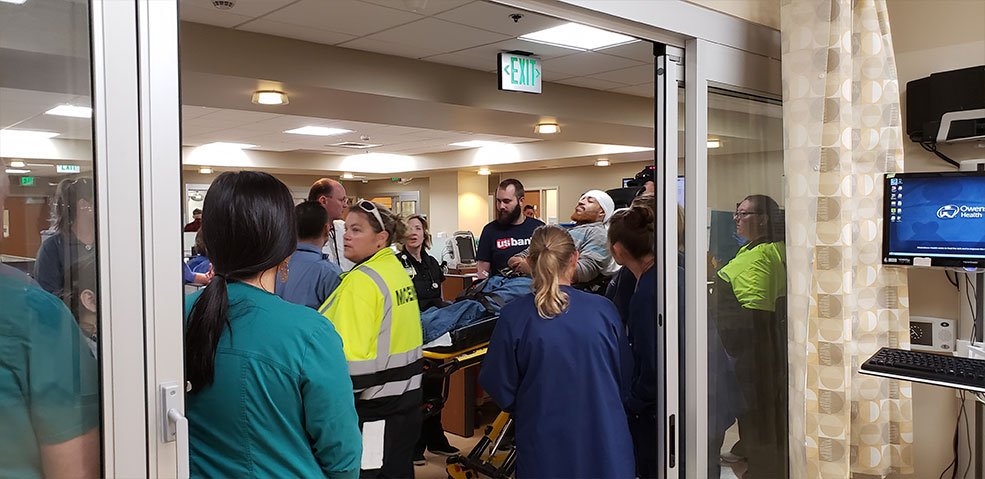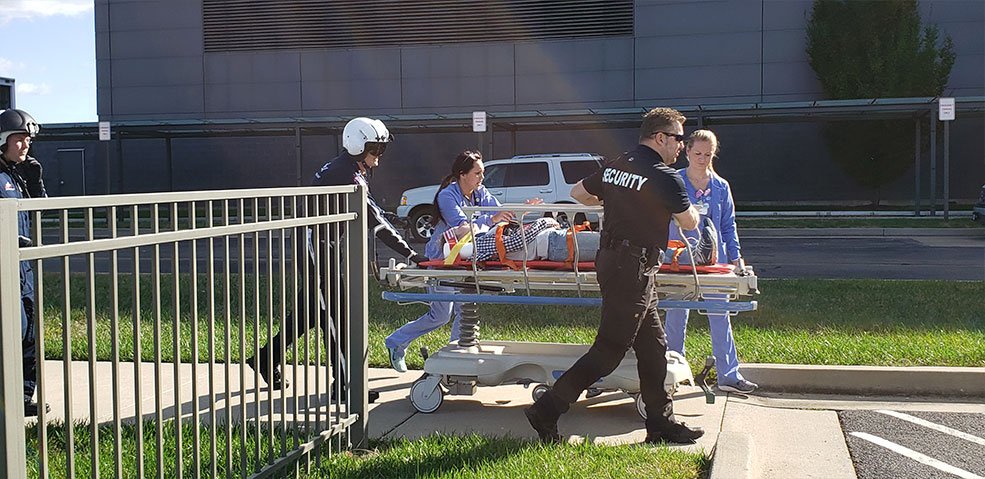 In the news
Owensboro Times: First responders perform full-scale airport exercise with real, crash-landed plane
About Owensboro Health
Owensboro Health is a nonprofit health system with a mission to heal the sick and to improve the health of the communities it serves in Kentucky and Indiana. The system includes Owensboro Health Regional Hospital, nationally recognized for design, architecture and engineering; Owensboro Health Muhlenberg Community Hospital; Owensboro Health Twin Lakes Medical Center; the Owensboro Health Medical Group comprised of over 200 providers at more than 20 locations; three outpatient Healthplex facilities, a certified medical fitness facility, the Healthpark; a surgical weight loss center and program, and the Mitchell Memorial Cancer Center.
On average each year, we have 16,000 inpatient admissions, deliver 2,000 babies and provide the region's only Level III NICU. Owensboro Health physicians perform nearly 24,000 surgical procedures, including nearly 200 open-heart surgeries. Our physicians and staff have 70,000 Emergency Department visits, more than a million outpatient visits annually. Visit our home page for more information.