Published on November 05, 2019
Hospitality Suites Dedication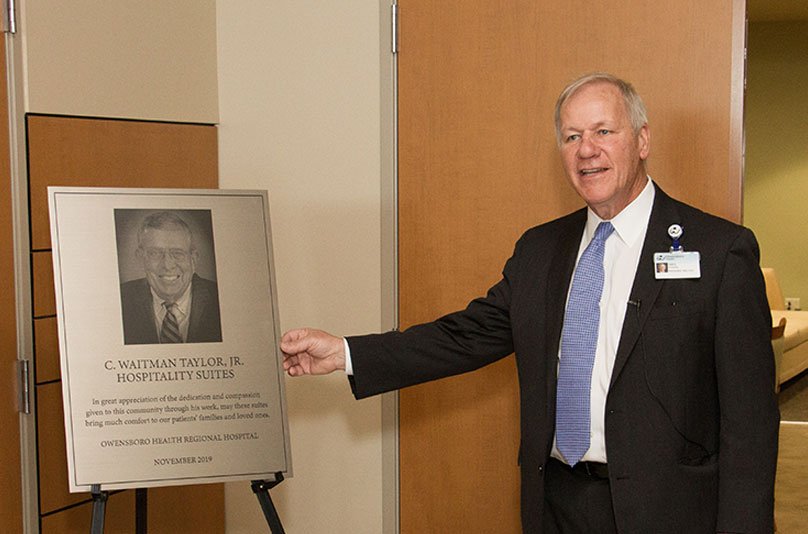 On Monday, November 4, the Hospitality Suites were renamed the C. Waitman Taylor, Jr. Hospitality Suites.
The hospitality suites embody Owensboro Health's mission to heal the sick and improve the health of the communities we serve. While we do not provide traditional medical care here in this suites, we do provide tremendous compassion and care to all who stay here.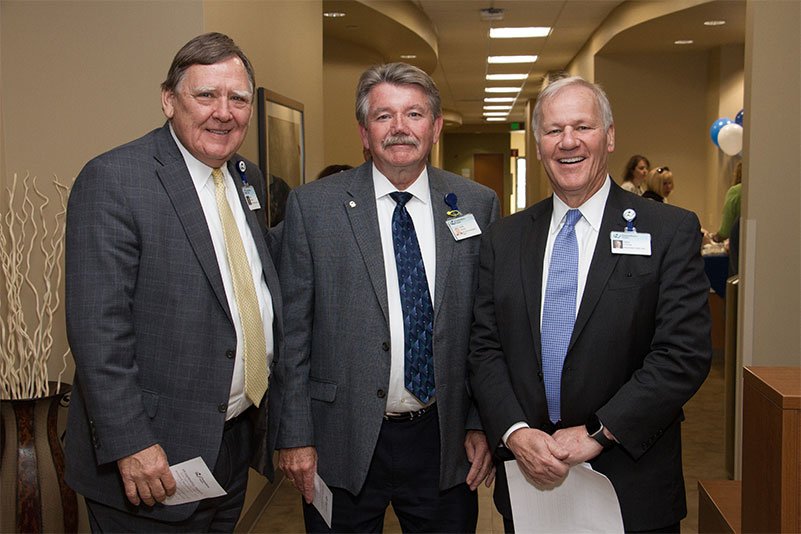 Waitman Taylor knew how important these suites would be to those who would come to our hospital for care. He had a vision and he helped to make them a reality for our patients and their families.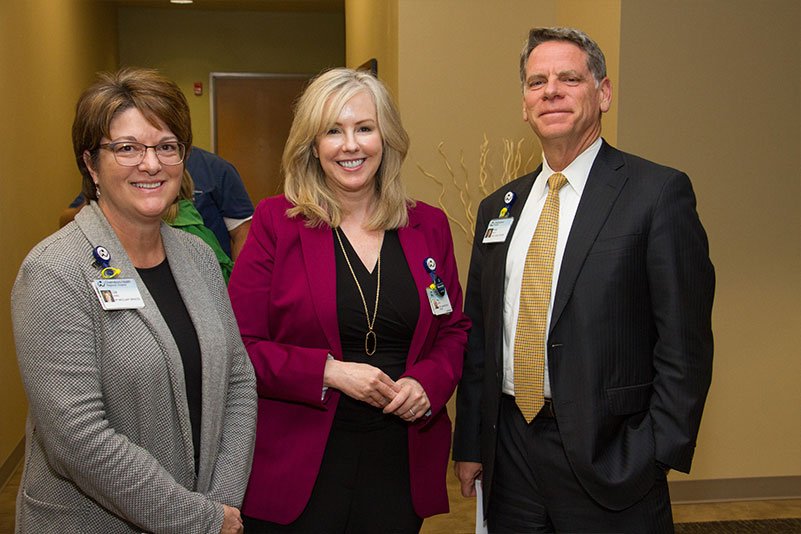 Since they opened in August 2013, the suites have served 4,056 families, giving them the comforts of home while enabling them to be at the bedside with their loved ones.
Greg Strahan said in the unveiling, "When Waitman passed away earlier this year, we knew we wanted to recognize his vision and honor his contributions to Owensboro Health. I cannot think of a more fitting way to honor his legacy, than what we are doing here today."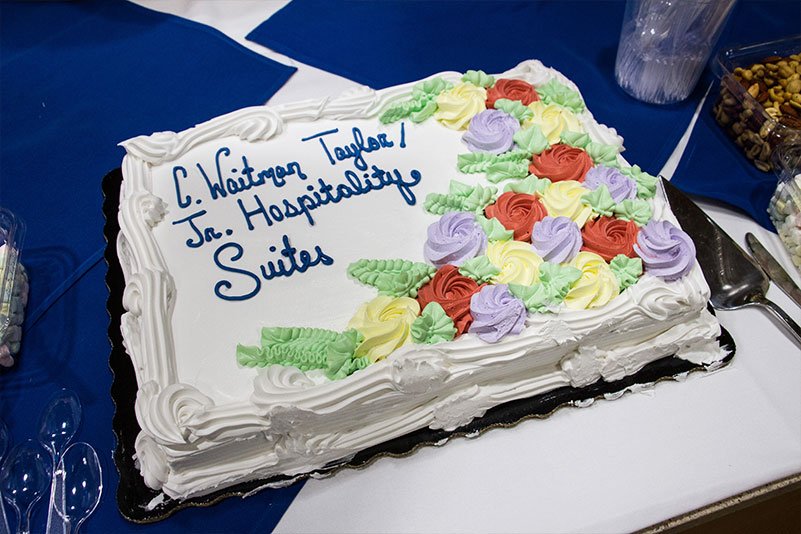 About Owensboro Health
Owensboro Health is a nonprofit health system with a mission to heal the sick and to improve the health of the communities it serves in Kentucky and Indiana. The system includes Owensboro Health Regional Hospital, nationally recognized for design, architecture and engineering; Owensboro Health Muhlenberg Community Hospital; Owensboro Health Twin Lakes Medical Center; the Owensboro Health Medical Group comprised of over 200 providers at more than 20 locations; three outpatient Healthplex facilities, a certified medical fitness facility, the Healthpark; a surgical weight loss center and program, and the Mitchell Memorial Cancer Center.
On average each year, we have 16,000 inpatient admissions, deliver 2,000 babies and provide the region's only Level III NICU. Owensboro Health physicians perform nearly 24,000 surgical procedures, including nearly 200 open-heart surgeries. Our physicians and staff have 70,000 Emergency Department visits, more than a million outpatient visits annually. Visit our home page for more information.