Published on November 23, 2020
OHRH is now certified in the care of sepsis!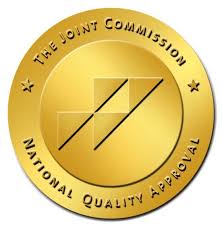 Owensboro Health Regional Hospital has earned certification in treatment of sepsis, making it only the second hospital in Kentucky to achieve this goal.
OHRH is one of only 81 hospitals, out of more than 6,200 nationally, to earn this certification. The only other hospital in Kentucky to hold The Joint Commission's sepsis certification is located in Lexington.
"Sepsis is recognized nationally as a dangerous condition and it takes quick diagnosis and appropriate treatment to make a difference," said Owensboro Health President and CEO Greg Strahan. "The work being done at Owensboro Health to improve sepsis care is life-saving work and I am very proud of what our team members have accomplished to achieve this certification."
Sepsis is a life-threatening medical emergency that happens when an infection causes an overwhelming response. Without proper care, sepsis leads to organ failure and death.
According to Sepsis Alliance, less than 60% of people in the U.S. have ever heard the word sepsis. In contrast, 2017 data shows Kentucky ranks second in death rate for sepsis (Louisiana is ranked highest), and sepsis is ninth in leading causes of death in Kentucky. Across the country, sepsis ranks third on top causes of death after heart disease and cancer.
Some of the efforts at Owensboro Health to improve sepsis care and recognition include:
System-wide education of all clinical and non-clinical staff
Posters and flyers distributed prominently throughout the health system's facilities to increase awareness
Simulations to improve clinical staff recognition of sepsis signs and symptoms
Collaboration and education with patients and their loved ones
Public awareness in cooperation with local media outlets, including interviews on radio and TV programs
Computer alerts in the patient's medical record that are triggered when a patient has certain signs and symptoms that indicate they might have sepsis
Implementation of fast-track processes for lab testing and treatment of sepsis
Community education and awareness sessions, especially for vulnerable populations
Fast facts about sepsis
Sepsis is a life-threatening medical emergency, as serious as a heart attack or stroke
Sepsis isn't well-known, though people might have heard other names for it, such as septicemia, septic shock and blood poisoning
About half of sepsis survivors experience long-term or permanent effects, including decreased organ function, cognitive impairment, and post-traumatic stress disorder
Anyone can be at risk for sepsis, but it is more common in the elderly, very young, people with weakened immune systems or those with chronic health conditions
When it comes to sepsis, remember
IT'S ABOUT TIME.
Watch for:
T: Temperature, higher or lower than normal
I: Infections, may have signs or symptoms of infections
M: Mental decline, confused, sleepy or difficult to rouse
E: Extremely ill, "I feel like I might die," severe pain or discomfort
See the full infographic from Sepsis Alliance.
For more information about sepsis, visit the following resources:
About Owensboro Health
Owensboro Health is a nonprofit health system with a mission to heal the sick and to improve the health of the communities it serves in Kentucky and Indiana. The system includes Owensboro Health Regional Hospital, nationally recognized for design, architecture and engineering; Owensboro Health Muhlenberg Community Hospital; Owensboro Health Twin Lakes Medical Center; the Owensboro Health Medical Group comprised of over 200 providers at more than 20 locations; three outpatient Healthplex facilities, a certified medical fitness facility, the Healthpark; a surgical weight loss center and program, and the Mitchell Memorial Cancer Center.
On average each year, we have 16,000 inpatient admissions, deliver 2,000 babies and provide the region's only Level III NICU. Owensboro Health physicians perform nearly 24,000 surgical procedures, including nearly 200 open-heart surgeries. Our physicians and staff have 70,000 Emergency Department visits, more than a million outpatient visits annually. Visit our home page for more information.