Published on September 20, 2019
Owensboro Health celebrates excellence with 2019 Safety Awards
Owensboro Health has presented its 2019 Safety Awards, recognizing team members from throughout the health system for their work to make safety their daily habit.
"Everything we do at Owensboro Health is focused on quality and safety," said Dr. Bill Bryant, VP and Owensboro Health's Chief Quality and Patient Safety Officer. "Our Safety Culture is the foundation for this. If we recognize, reward and celebrate those who are exemplary, they become role models to emulate. We also encourage all our team members to put safety first."
This year's Safety Awards featured a unique twist: Two nominations for the Safety First Award were so outstanding that the judges decided to give two Safety First awards.
2019 Safety Award recipients
Safety Hero Award: Hannah Rogers
Speech therapist  - Therapies - Speech and Audiology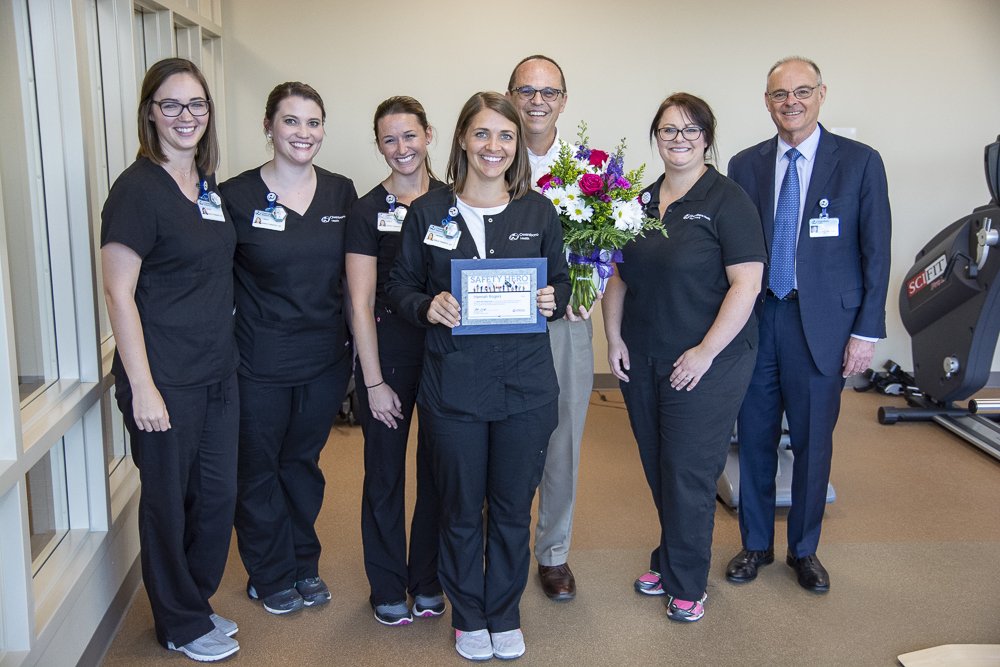 Why she was nominated: "Hannah has gone above and beyond to make sure that all patients at Owensboro Health are receiving excellent care, making patient care and safety her top priority, keeping patients' personal goals present during her treatments as well."
In her own words: "I try to treat every patient as if they're my own family member. I've had family members in this hospital and I think it's given me a completely different outlook. I try to put myself in the patient's shoes and ask myself what I would want to have done. This encourages me to keep doing what I always thought was important, and to encourage others. I've been here for quite a while and when younger colleagues I work with come to me with questions, I encourage them to speak up and do what they think is best for the patient."
Safety First Award: Megan Fisher
Care Navigator – Owensboro Health Hematology & Oncology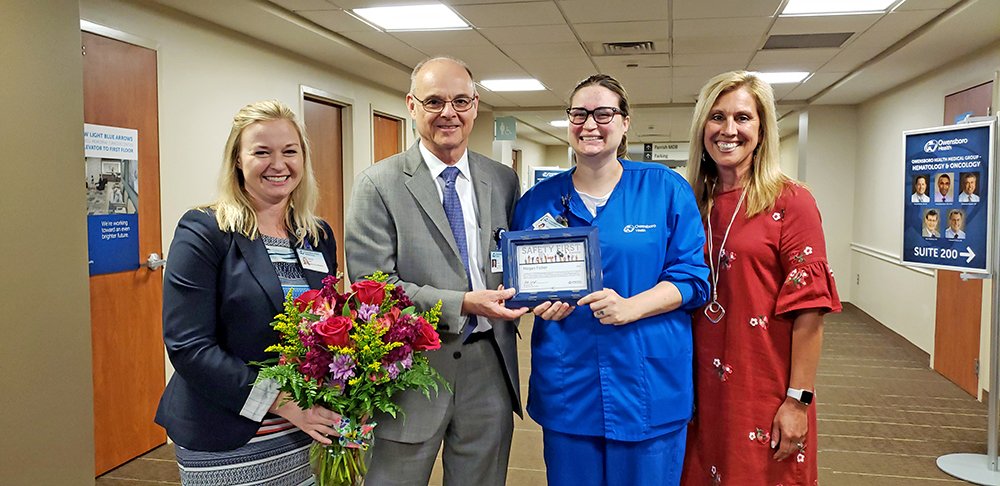 Why she was nominated: "Megan is a strong candidate for this award for her exhaustive efforts to assure patient safety in a complex environment. She carries the safety of her patients as her priority."
In her own words: "For me, it's all about the patient. I want to make sure we're providing excellent care for patients and part of my role is to serve as that 200% accountability, making sure everything is lined up for treatment. It's been an honor to be recognized as a Safety First Award winner and it is motivating me to continue doing what. I'm doing in the best way I can."
Safety First Award: Melanie Combs
Sterile Processing Technician – OHRH Sterile Processing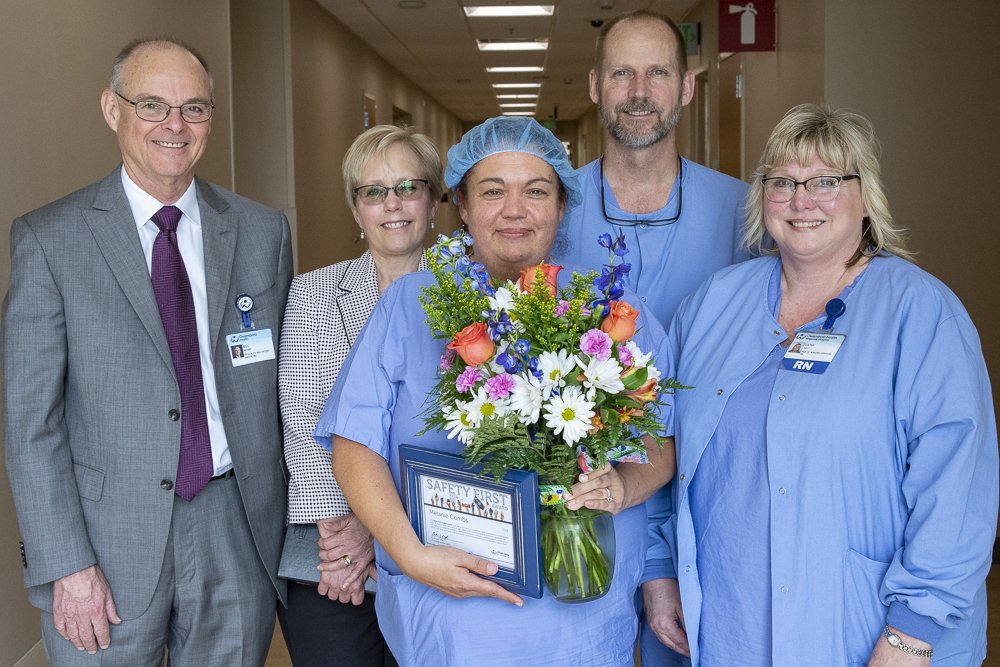 Why she was nominated: "Melanie represents every quality a Sterile Processing Technician should possess; she is organized in her work, detail-oriented, unafraid to voice opinion or question, and most importantly compassionate for our patients and her fellow co-workers alike."
In her own words: "I'm proud. I've been doing this for so many years. This is my third hospital and this is my absolute favorite place to work because of the camaraderie and the family-like atmosphere with my co-workers. This award definitely keeps me moving forward and I'll keep doing what I've been doing. I'm checking instruments because I know the patient is No. 1. I'm keeping that focus"
About Owensboro Health
Owensboro Health is a nonprofit health system with a mission to heal the sick and to improve the health of the communities it serves in Kentucky and Indiana. The system includes Owensboro Health Regional Hospital, nationally recognized for design, architecture and engineering; Owensboro Health Muhlenberg Community Hospital; Owensboro Health Twin Lakes Medical Center; the Owensboro Health Medical Group comprised of over 200 providers at more than 20 locations; three outpatient Healthplex facilities, a certified medical fitness facility, the Healthpark; a surgical weight loss center and program, and the Mitchell Memorial Cancer Center.
On average each year, we have 16,000 inpatient admissions, deliver 2,000 babies and provide the region's only Level III NICU. Owensboro Health physicians perform nearly 24,000 surgical procedures, including nearly 200 open-heart surgeries. Our physicians and staff have 70,000 Emergency Department visits, more than a million outpatient visits annually. Visit our home page for more information.