Published on July 07, 2021
COVID-19 Update - April 17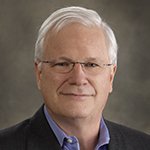 Dr. Francis DuFrayne
Since the COVID-19 outbreak we have been preparing for what could happen if we get a surge of patients with the virus at Owensboro Health. Currently, we're predicting that our surge could happen as early as next week. Thanks to state-level leaders enacting policies early and our community's commitment to flattening the curve, we do not anticipate a big spike in cases. However, I want to remind you that now is not the time to let up. The steps we have taken to slow the spread are working, but they must be continued. Please keep social distancing and following the guidelines. The power to stop the surge in our community is in your hands.
A Message From The Frontline to the Community
We can't deny that COVID-19 has been challenging and scary at times. While we took an oath to provide care and are ready to meet this challenge, we worry about getting sick ourselves, or getting our families sick. To keep ourselves, our patients, and ultimately our own families safe, we've been taking extra precautions since this started. Not only are we following the suggested guidelines and wearing our PPE, we're also using a buddy system to make sure we have each other's back. This experience has made our teams pull together even more than usual.
The support from the community has been very emotional and unexpected. It's been amazing to see so many people reach out to show support for us or donate PPE to protect us. The homemade masks in fun prints have given the staff an outlet for personal expression. We're overwhelmed by your love and support.
The best way you can support us now is to be patient, keep following the guidelines and social distancing. This is how we can help to keep the number of COVID-19 patients down and reduces the risk we face as we take care of them. Thank you for all you are doing to help us!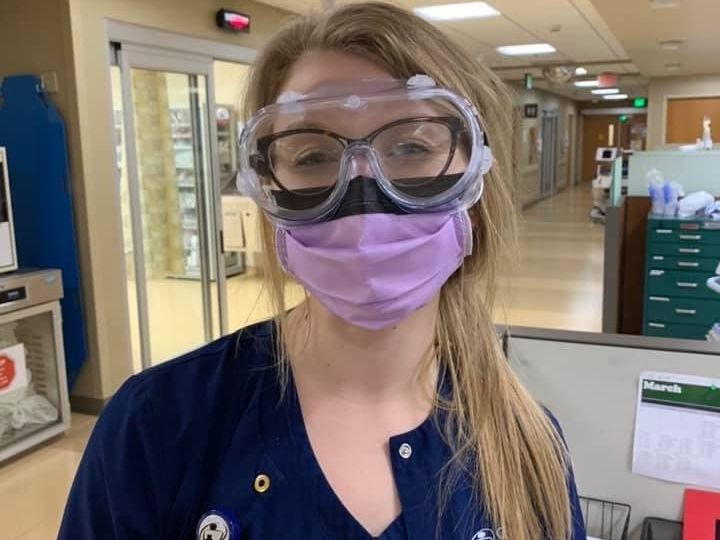 An Update on Antibody Testing
We are in the process of securing antibody testing, which would tell us if you've had COVID-19 and might have developed a level of protection against it. We are anxious to begin this testing but there are many kinds available - some good, some not so good - and we are taking our time to make sure the tests we use give us reliable results.
Printing & Graphics Department Changes
Starting next week the Printing & Graphics Department (Print Shop) will not be printing on Thursdays. They will also have limited staff on-site the rest of the week. They will be reachable by phone and email, but printing capacity will be reduced for the next several weeks. We are making these changes to ensure proper social distancing.
We Miss Our Volunteers
Volunteers are an essential part of the care and comfort Owensboro Health provides. We rely on hundreds of volunteers to do a number of important jobs at Owensboro Health. We know they are all looking forward to returning to their positions when the pandemic is over, but in the meantime they are missed.
Your Masks Keep Us Safe
Cloth Masks
The cloth masks we've received from the community are being put to use every day! These masks are being used by our team members over their surgical or N95 masks to help preserve them, by our team in non-clinical areas and we are now providing them to our patients in our hospitals and clinics. We appreciate every mask available to us! You can help us meet our need for more masks by visiting OwensboroHealth.Org/SewMasks for instructions.
Note from Pastoral Care
Silence seems to be more prevalent than ever before: businesses are closed, people are working from home, and events have been postponed. Silence is a powerful thing – it causes us to be more aware of our surroundings. Use this time to make an effort to be more aware of the people and things around us that we can often take for granted and learn how to appreciate them more.
About Owensboro Health
Owensboro Health is a nonprofit health system with a mission to heal the sick and to improve the health of the communities it serves in Kentucky and Indiana. The system includes Owensboro Health Regional Hospital, nationally recognized for design, architecture and engineering; Owensboro Health Muhlenberg Community Hospital; Owensboro Health Twin Lakes Medical Center; the Owensboro Health Medical Group comprised of over 200 providers at more than 20 locations; three outpatient Healthplex facilities, a certified medical fitness facility, the Healthpark; a surgical weight loss center and program, and the Mitchell Memorial Cancer Center.
On average each year, we have 16,000 inpatient admissions, deliver 2,000 babies and provide the region's only Level III NICU. Owensboro Health physicians perform nearly 24,000 surgical procedures, including nearly 200 open-heart surgeries. Our physicians and staff have 70,000 Emergency Department visits, more than a million outpatient visits annually. Visit our home page for more information.