Published on April 15, 2020
OH matches with six residents for new family medicine program
By Renee Beasley Jones, Messenger-Inquirer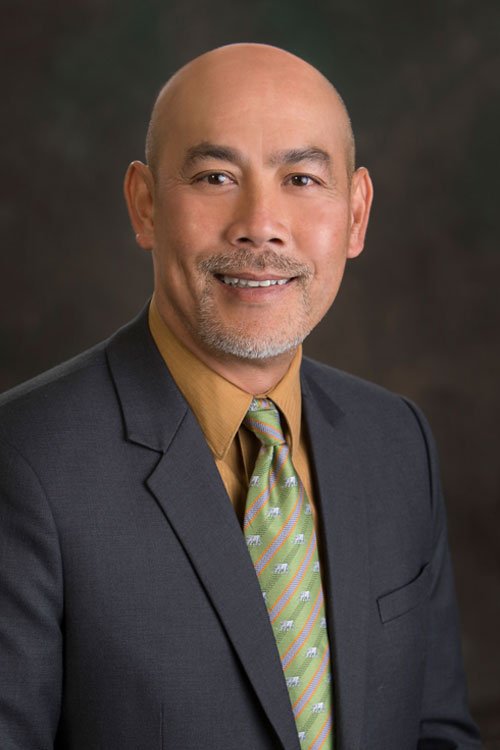 Dr. Jon Sivoravong
Owensboro Health's first class of six residents have been chosen for the health system's new family medicine residency program.
The six medical professionals will participate in orientation on June 24 and begin rotations on July 1.
Last year, the health system received 639 applications for its new residency program. OH officials narrowed the field to 97. Interviews with that group started in September and continued into January.
Then, Dr. Jon Sivoravong, director of the OH/University of Louisville family medicine residency program, submitted the health system's pick of graduates to the nation's rank order list.
Likewise, students submitted their pick of hospitals.
A complex national matching process determines the best fit between hospitals and medical residents, taking into consideration their mutual preferences.
The highly anticipated "match day" took place on March 19, Sivoravong said. That's when OH officials learned which students they would receive.
OH got the six it hoped for.
"With this being our first class of residents, there will be a great deal of focus on their success," Michelle Hayden, OH medical education coordinator, said in a statement. "This incoming class will be a strong, diverse team, and we can't wait to get this academic year started."
The residents are:
Dr. Jerry Bradley — Bradley's hometown is Mobile, Alabama. He studied at the University of Alabama School of Medicine. He worked at the Naval Health Clinic Lemoore, Family Medicine Clinic. His hobbies are hiking in national parks, fishing and movies.
Dr. Hamed Haghnazar — Haghnazar hails from Lexington. He attended the University of Kentucky College of Medicine. His hobbies are reading, movies, guitar, music production, fishing, cooking and hiking.
Dr. Matthew Kolok — Kolok grew up in Owensboro. He attended the University of South Carolina School of Medicine and served as a U.S. Air Force flight doctor at MacDill Air Force Base in Florida. His hobbies are woodworking, fishing and skiing.
Dr. Suheung Lee — Lee grew up in South Korea and Dallas, Texas. He studied at Texas Tech University School of Medicine in Odessa, Texas. His hobbies are tennis, basketball, table tennis and bowling.
Dr. Daniel Meis — Meis grew up in Alabama, Georgia. He attended Edward Via College of Osteopathic Medicine in Auburn, Alabama. His hobbies are music, woodworking, fishing and hiking.
Dr. Augusta Rawlins-Rader — Rawlins-Rader grew up near Cincinnati, Ohio. She attended the University of Toledo College of Medicine. Her hobbies are writing, reading, exercising, watching documentaries and music.
Sivoravong said all residency programs across the nation will have to make adjustments due to COVID-19.
For example, elective surgeries have been postponed. Face-to-face encounters with patients have decreased as medical systems rely more heavily on telehealth visits.
However, the 36-month training program for family medicine physicians will continue as planned, Sivoravong said.
OH's medical residents will see and treat COVID-19 patients who may be hospitalized at OH Regional Hospital after residents begin their program.
"But the program will also want to protect our young physicians as much as possible to limit their exposure and protect our limited resources to make sure we address our immediate and long-term goals," he said. "The program will work closely with the hospital in this regard to ensure that resident education and clinical services are carefully weighted."
OH's family medicine residency program was established by the U of L School of Medicine. The partnership with U of L provides the benefits of a university program, such as access to specialists and research programs; however, with only six residency slots and one hospital, the OH program is small enough to offer more individualized post-doctorate training. Both components make OH's program highly desirable, Sivoravong said in an earlier interview.
Six more residents will be added to the OH program each year until it hits 18. After the program matures, it is expected to stay at 18 residents because six will graduate each year and six will replace them.
Renee Beasley Jones, 270-228-2835, rbeasleyjones@messenger-inquirer.com
About Owensboro Health
Owensboro Health is a nonprofit health system with a mission to heal the sick and to improve the health of the communities it serves in Kentucky and Indiana. The system includes Owensboro Health Regional Hospital, nationally recognized for design, architecture and engineering; Owensboro Health Muhlenberg Community Hospital; Owensboro Health Twin Lakes Medical Center; the Owensboro Health Medical Group comprised of over 200 providers at more than 20 locations; three outpatient Healthplex facilities, a certified medical fitness facility, the Healthpark; a surgical weight loss center and program, and the Mitchell Memorial Cancer Center.
On average each year, we have 16,000 inpatient admissions, deliver 2,000 babies and provide the region's only Level III NICU. Owensboro Health physicians perform nearly 24,000 surgical procedures, including nearly 200 open-heart surgeries. Our physicians and staff have 70,000 Emergency Department visits, more than a million outpatient visits annually. Visit our home page for more information.