Published on July 01, 2021
OH receives grant to help with expenses related to breast reconstruction
By: Renee Beasley Jones, Messenger-Inquirer
Owensboro Health recently received a grant to help uninsured or underinsured breast cancer patients and survivors with expenses related to reconstruction surgery.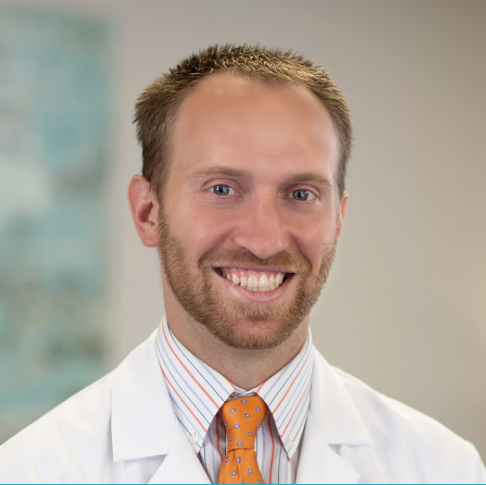 Dr. Ben Kittinger
Federal law requires most health insurance companies, including Medicaid, to pay for breast restoration after surgery to remove cancerous tissue.
However, no providers cover lost wages or travel expenses related to breast reconstruction. In addition, the cost of surgical garments and three-dimensional tattoos to re-create a nipple often don't make the list either.
The Plastic Surgery Foundation provided a $15,000 grant
The Plastic Surgery Foundation provided a $15,000 grant to the OH Foundation to assist eligible patients with those out-of-pocket expenses, which can be barriers to breast reconstruction. OH officials estimate up to 85 regional residents may benefit from the grant.
In 2014, only about 35% of women who had breast cancer surgery opted for reconstruction, said Dr. Ben Kittinger, a surgeon at OH Plastic & Reconstructive Surgery.
"I think (the low number) is mainly due to a lack of awareness," Kittinger said.
Many women don't know all the available options, he said.
Breast reconstruction can begin as soon as six months after surgery. However, patients can wait for years before taking action.
"We put most of our patients in the driver's seat," Kittinger said of the decision-making process. "Most patients are eager to complete the process."
Usually, there's a huge sense of loss after a mastectomy, Kittinger said. Even losing a portion of a breast can prove stressful.
"There are notable psychological advantages to women who receive breast reconstruction," a National Institutes of Health publication said. "These women also express an improved quality of life. Breast reconstruction is an acceptable technique for women undergoing mastectomy. It should be offered to all women in an immediate or delayed fashion, with guidance from their physician about the benefits and risks."
The OH grant will pay for surgical garments and three-dimensional nipple tattoos if insurance companies do not cover the cost. Patients may select their own tattoo artist; however, tattoos must be specific to breast restoration.
The OH Foundation applied for and received the grant.
For more information, call OH Plastic & Reconstructive Surgery at 270-688-3700.
Renee Beasley Jones, 270-228-2835, rbeasleyjones@messenger-inquirer.com.
About Owensboro Health
Owensboro Health is a nonprofit health system with a mission to heal the sick and to improve the health of the communities it serves in Kentucky and Indiana. The system includes Owensboro Health Regional Hospital, nationally recognized for design, architecture and engineering; Owensboro Health Muhlenberg Community Hospital; Owensboro Health Twin Lakes Medical Center; the Owensboro Health Medical Group comprised of over 200 providers at more than 20 locations; three outpatient Healthplex facilities, a certified medical fitness facility, the Healthpark; a surgical weight loss center and program, and the Mitchell Memorial Cancer Center.
On average each year, we have 16,000 inpatient admissions, deliver 2,000 babies and provide the region's only Level III NICU. Owensboro Health physicians perform nearly 24,000 surgical procedures, including nearly 200 open-heart surgeries. Our physicians and staff have 70,000 Emergency Department visits, more than a million outpatient visits annually. Visit our home page for more information.