Published on February 05, 2020
Owensboro Health Muhlenberg Community Hospital receives five-star rating from Centers for Medicare & Medicaid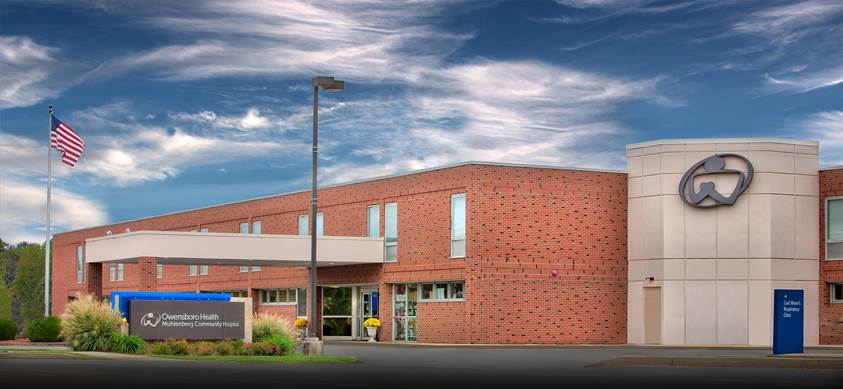 GREENVILLE, Ky. (February 3, 2020) – The Centers for Medicare & Medicaid Services (CMS) named Owensboro Health Muhlenberg Community Hospital (OHMCH) one of only three five-star rated hospitals in the state of Kentucky, a distinction that recognizes the quality of care offered by OHMCH.
Ratings awarded by CMS measure the quality of care at more than 4,000 Medicare-certified hospitals and medical centers across the country. In collaboration with organizations representing a range of stakeholders, including consumers, hospitals, doctors and employers, CMS was created to allow patients to make informed decisions regarding their healthcare providers.
CMS lists the complete Kentucky rankings on its Hospital Compare website, which shows most hospitals fall under the three-star category (29 out of 79 total hospitals). OHMCH is accompanied by only Saint Joseph Berea and Logan Memorial Hospital on the list of five-star honorees.
This accomplishment is an improvement over OHMCH's previous rating of four stars. The hospital has been operated by Owensboro Health since 2015.
Ed Heath, Chief Operating Officer for Owensboro Health Muhlenberg Community Hospital, credits his team members for the hospital's five-star rating.
"At OHMCH, we focus on quality and safety every day, for every patient, every time," Heath said. "We know the collective action of each of our team members is what impacted this rating and this recognition reflects the efforts of everyone. I thank them and could not be more proud of this team that is focused on providing safe, quality care every time."
Variables weighed by CMS in its rating system include surveys of patient experiences, value of care and timeliness, among other factors. Chief Nursing Officer Kathleen Myer recognizes that each of the Owensboro Health Muhlenberg Community Hospital team members' actions are what has made this improvement.
"Demonstrating a high level of performance in the important metrics of quality, safety and patient experience are a testimony to a team working together at the top leadership of our organization and all across our front line staff," Myer said.
View the full list of hospital ratings.
Contact: Jessica Browning, Marketing Specialist at Owensboro Health Muhlenberg Community Hospital, (O) 270-338-8509, (C) 859-229-0208, Jessica.L.Browning@OwensboroHealth.org
About Owensboro Health
Owensboro Health is a nonprofit health system with a mission to heal the sick and to improve the health of the communities it serves in Kentucky and Indiana. The system includes Owensboro Health Regional Hospital, nationally recognized for design, architecture and engineering; Owensboro Health Muhlenberg Community Hospital; Owensboro Health Twin Lakes Medical Center; the Owensboro Health Medical Group comprised of over 200 providers at more than 20 locations; three outpatient Healthplex facilities, a certified medical fitness facility, the Healthpark; a surgical weight loss center and program, and the Mitchell Memorial Cancer Center.
On average each year, we have 16,000 inpatient admissions, deliver 2,000 babies and provide the region's only Level III NICU. Owensboro Health physicians perform nearly 24,000 surgical procedures, including nearly 200 open-heart surgeries. Our physicians and staff have 70,000 Emergency Department visits, more than a million outpatient visits annually. Visit our home page for more information.