Published on July 17, 2020
Walking - For the Body and Mind
By Jason Anderson For the Messenger-Inquirer
I am a runner.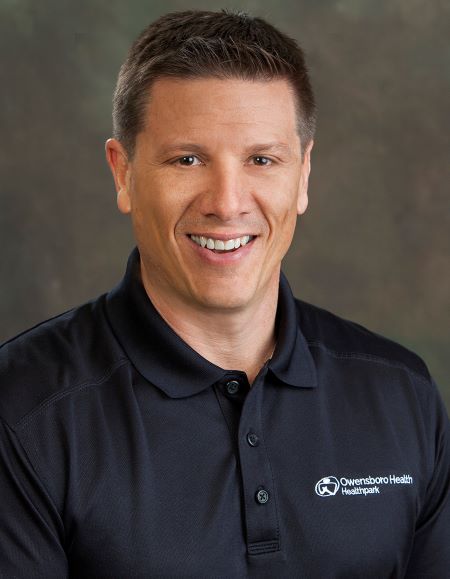 Jason Anderson,
Manager of Health and Fitness
Seems strange that you would start out an article about walking by saying that you are a runner but, I am. I have run for years and ran many, many miles in many, many places.
Things go by quickly and in a hurry when you are a runner (some more quickly than others depending on your speed) so you don't always get to enjoy your surroundings.
Also, with running, and being in a hurry, I would say that you don't get to enjoy things as much as you would like. Don't get me wrong! Running is therapeutic for me and I do enjoy my surroundings but the fact of the matter is that when you slow down, you see more.
Although I am a runner, sometimes I don't want to run. It doesn't feel smooth and effortless many times but I still need to get outside and get some exercise, so I have done something different and began to walk some.
I gave myself permission to take it a little easier on some days (recovery is important) and go for a walk instead of a run and you know what? I really ENJOY it! ENJOY is the correct word and the best way to describe it for me.
I particularly enjoy walking around the neighborhoods surrounding the Healthpark. The streets are fairly quiet. The trees are big and beautiful. The plants are colorful. I feel thankful. The walk allows me to escape my work and my responsibilities and just have that time for myself and my thoughts.
It brings me peace as I think about all I have and have to be grateful for. At times, the walk has helped me sort through problems as I think through them and talk through them in my head.
I guess you would say it brings me some clarity. I can also tell you that I have never finished a walk and wished I had not done it. There have been times where I left it off and missed it.
There is a lot of negative things in the world today. I don't have to tell you that as you see the news just as I do. It is easy to get caught up in this negativity and difficulties in life and before you know it, you have gone "down the hole."
I want to encourage you to use walking as a tool for your physical health, but also for your mental health. I want to challenge you to get out there just as I do — and as many others do — and give it a try.
Feel the sun's warmth and the breeze blowing. Notice nature and the beauty of creation. Focus on all you have to be thankful for and I believe you will find it as time well spent.
I'll still continue to be a runner but I'll add some days in for walking, too!
Jason Anderson is the manager of Health and Fitness at the Owensboro Health Healthpark.
About Owensboro Health
Owensboro Health is a nonprofit health system with a mission to heal the sick and to improve the health of the communities it serves in Kentucky and Indiana. The system includes Owensboro Health Regional Hospital, nationally recognized for design, architecture and engineering; Owensboro Health Muhlenberg Community Hospital; Owensboro Health Twin Lakes Medical Center; the Owensboro Health Medical Group comprised of over 200 providers at more than 20 locations; three outpatient Healthplex facilities, a certified medical fitness facility, the Healthpark; a surgical weight loss center and program, and the Mitchell Memorial Cancer Center.
On average each year, we have 16,000 inpatient admissions, deliver 2,000 babies and provide the region's only Level III NICU. Owensboro Health physicians perform nearly 24,000 surgical procedures, including nearly 200 open-heart surgeries. Our physicians and staff have 70,000 Emergency Department visits, more than a million outpatient visits annually. Visit our home page for more information.