Published on September 23, 2021
COVID-19 Update: Show Of Support, Current Numbers
Show Of Support
A new bulletin board featuring messages of support from the community is now at OHRH, across from Starbucks. The first display on the board is from Owensboro Catholic Schools K-3, 4-6, middle and high school students who used their spiritual hour to create cards, notes and letters of encouragement and thanks, and banners to show support for Owensboro Health employees. In total, students sent more than 1,500 items to show kindness and support for those who are working on the front lines of the pandemic.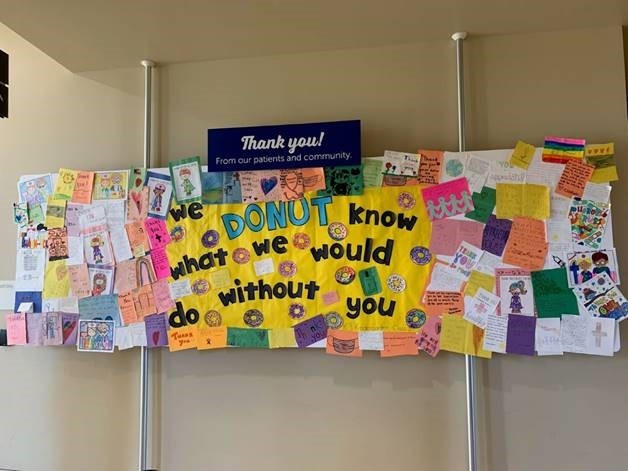 COVID-19 By The Numbers
On Tuesday, Owensboro Health Regional Hospital had 69 COVID-19 positive inpatients -- the highest number since the pandemic began. This put the Owensboro Health system at 85 total across our three hospitals. 
These graphics reflect the number of positive cases in our hospitals as of 8 a.m. this morning. Protect yourself and those around you by getting vaccinated.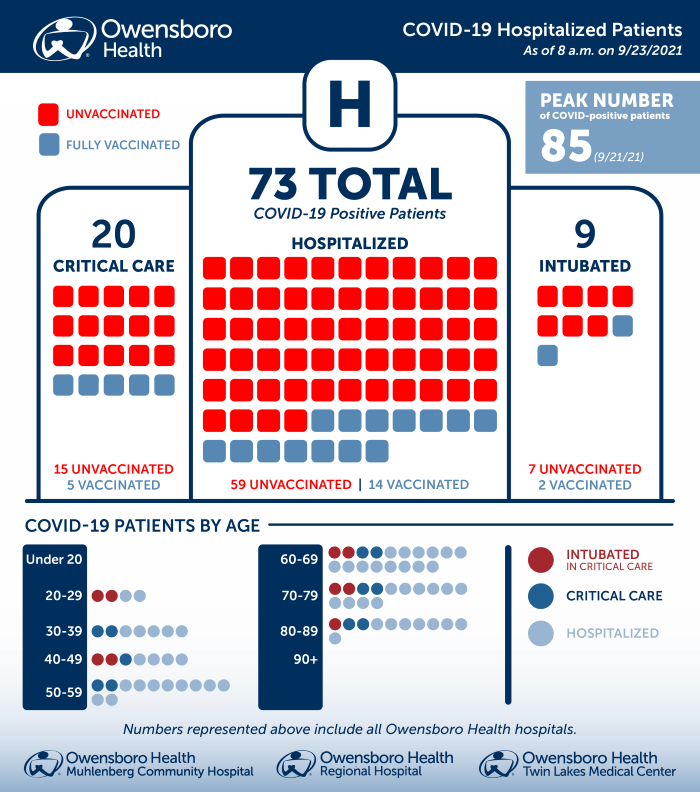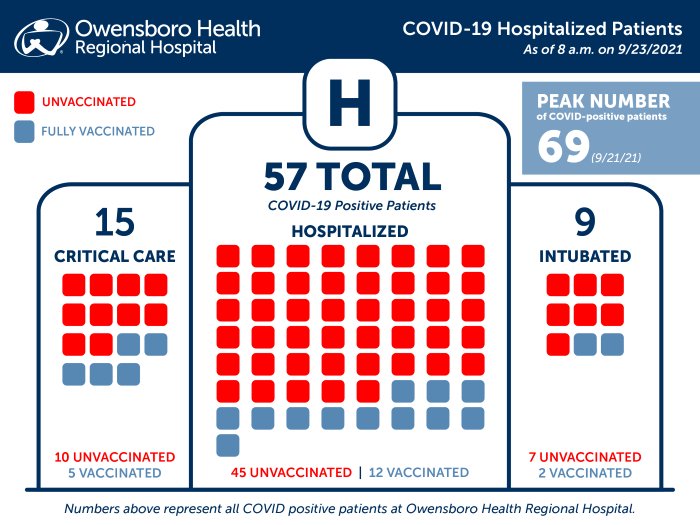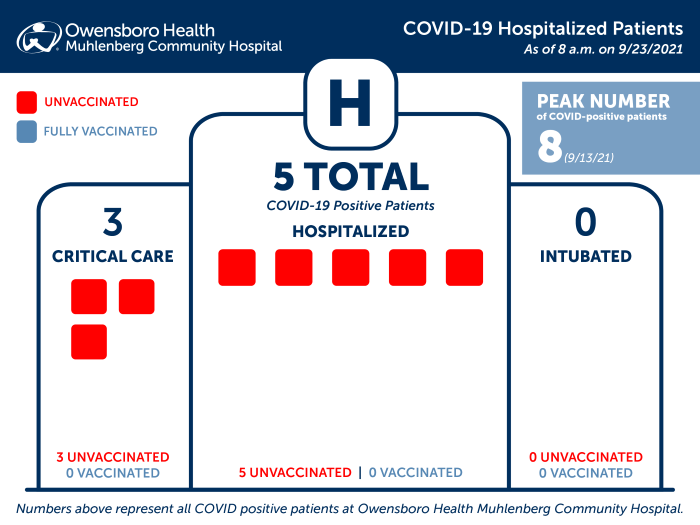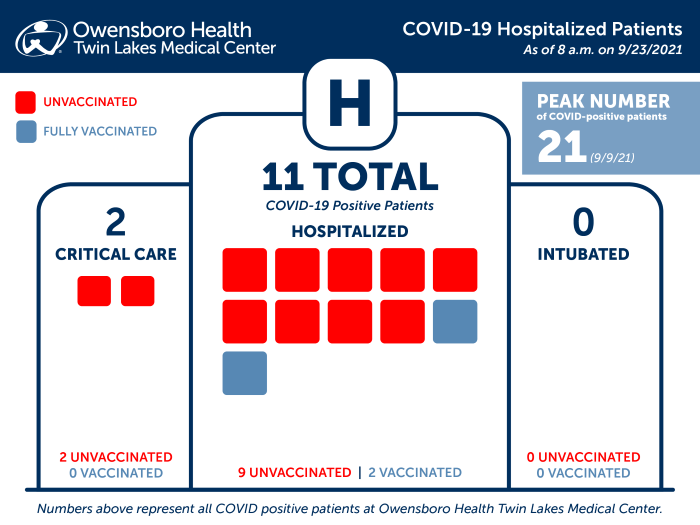 About Owensboro Health
Owensboro Health is a nonprofit health system with a mission to heal the sick and to improve the health of the communities it serves in Kentucky and Indiana. The system includes Owensboro Health Regional Hospital, nationally recognized for design, architecture and engineering; Owensboro Health Muhlenberg Community Hospital; Owensboro Health Twin Lakes Medical Center; the Owensboro Health Medical Group comprised of over 200 providers at more than 20 locations; three outpatient Healthplex facilities, a certified medical fitness facility, the Healthpark; a surgical weight loss center and program, and the Mitchell Memorial Cancer Center.
On average each year, we have 16,000 inpatient admissions, deliver 2,000 babies and provide the region's only Level III NICU. Owensboro Health physicians perform nearly 24,000 surgical procedures, including nearly 200 open-heart surgeries. Our physicians and staff have 70,000 Emergency Department visits, more than a million outpatient visits annually. Visit our home page for more information.