Published on September 27, 2021
What Can I Say?
Dr. Ashley Gabbard understands that you want to make an informed choice about getting the COVID-19 vaccine and that other people's opinions can affect your decision. But she urges everyone to consult their doctor - not social media - about what's best for them. Hear from her, and other healthcare professionals, here.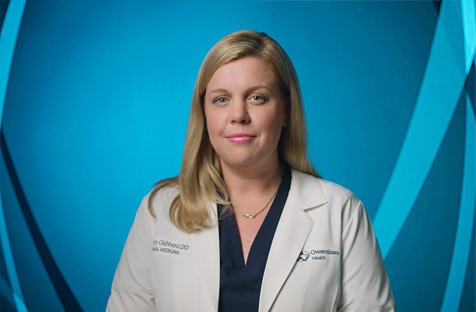 COVID-19 By The Numbers
This graphic reflects the number of positive cases in our hospitals as of 8 a.m. this morning.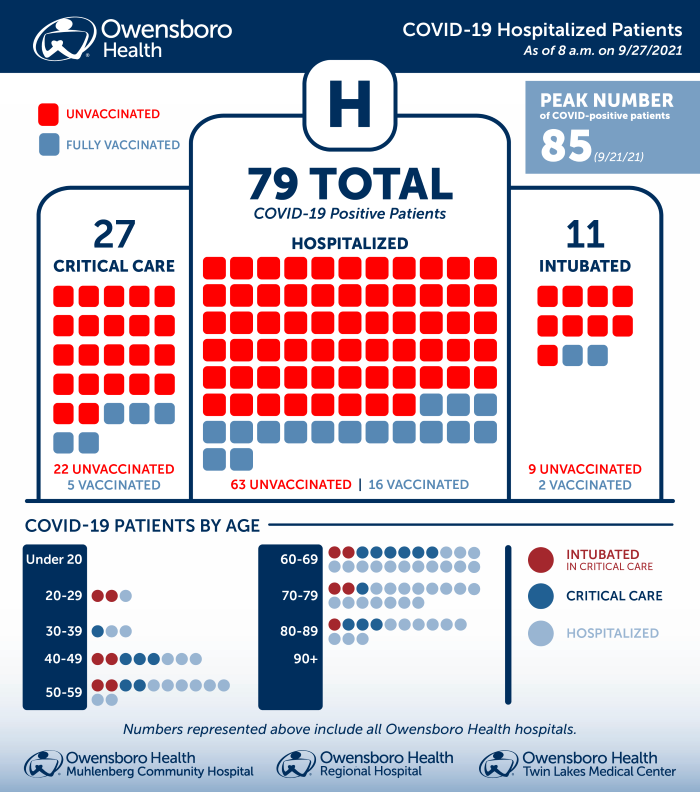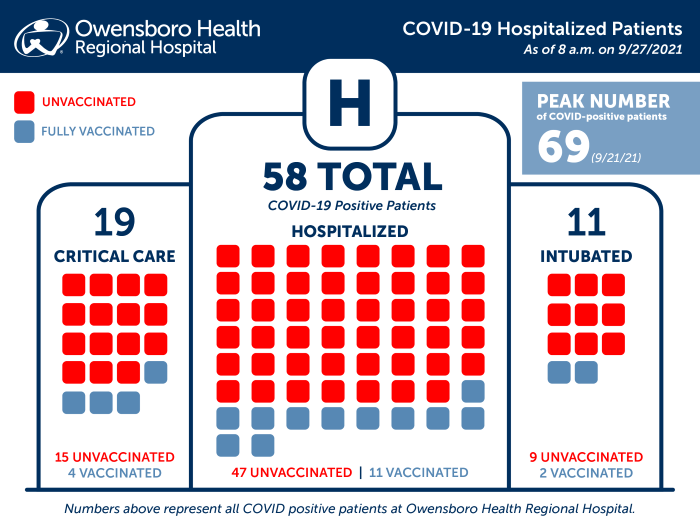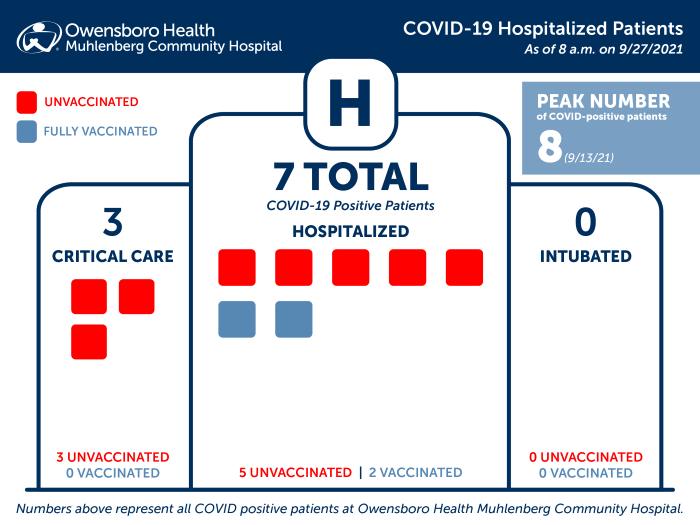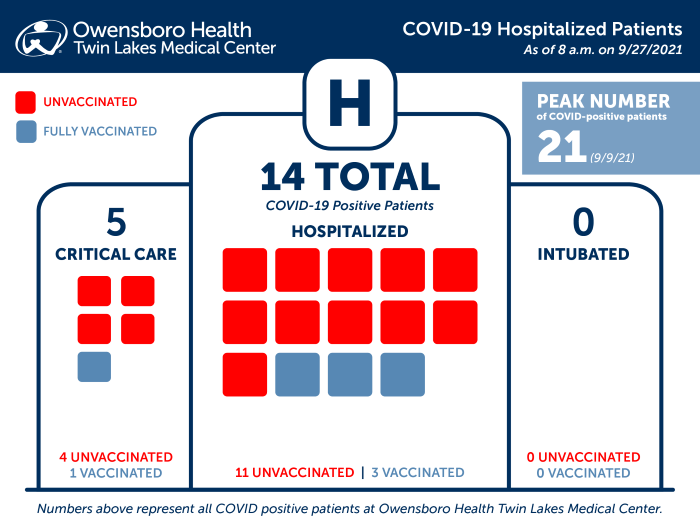 About Owensboro Health
Owensboro Health is a nonprofit health system with a mission to heal the sick and to improve the health of the communities it serves in Kentucky and Indiana. The system includes Owensboro Health Regional Hospital, nationally recognized for design, architecture and engineering; Owensboro Health Muhlenberg Community Hospital; Owensboro Health Twin Lakes Medical Center; the Owensboro Health Medical Group comprised of over 200 providers at more than 20 locations; three outpatient Healthplex facilities, a certified medical fitness facility, the Healthpark; a surgical weight loss center and program, and the Mitchell Memorial Cancer Center.
On average each year, we have 16,000 inpatient admissions, deliver 2,000 babies and provide the region's only Level III NICU. Owensboro Health physicians perform nearly 24,000 surgical procedures, including nearly 200 open-heart surgeries. Our physicians and staff have 70,000 Emergency Department visits, more than a million outpatient visits annually. Visit our home page for more information.