Published on February 11, 2021
Diabetes affects your heart health
By Melissa Gaither, Mind and Body, Messenger-Inquirer
The month of February is associated with romance and love.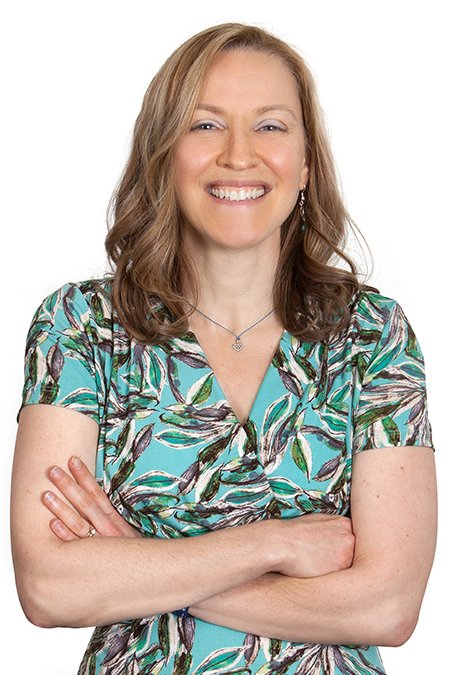 We celebrate Valentine's Day by sending cards, flowers, and candy (yes, candy) to our loved ones. February is also American Heart Month, and if you have diabetes, this can be a good reminder to think about your heart and its health.
Your heart is the workhorse in your body. On average, it beats 4,800 times an hour, equaling about 115,200 beats a day for your lifetime. I can think of no man-made machine that can equal your heart's capacity.
But, if you have diabetes, you are at a greater risk to have heart problems. People with diabetes are twice as likely to have heart disease as people without diabetes. They are also more likely to develop heart disease at a younger age and to die from heart disease.
Increased glucose levels are a part of this risk, but people with diabetes also tend to have issues with high blood pressure, increased cholesterol and triglyceride levels, and insulin resistance, all of which increase the risk for heart disease.
The good news is that you can reduce your risk for heart disease. Lifestyle, no surprise, can make a big impact on your risk. Being physically active, eating a healthy diet, and not smoking all reduce your risk of heart disease.
Working with your provider to make sure your glucoses, cholesterol and blood pressure are well managed are important. While lifestyle measures are the backbone to prevention, some people may still need the help of medications to achieve glucose, lipid and blood pressure goals.
Let's discuss some ways to make your diet heart healthier:
Focus on heart healthy fats. Extra virgin olive oil is my choice in this category. Olive oil is primarily a monounsaturated fat which is heart healthy. Extra virgin oil, which is minimally processed, contain much greater levels of healthy polyphenols, which help reduce inflammation.
Eat a serving of fatty fish at least twice a week. While the word fatty may not sound heart healthy, in this case it is. Fatty fish, like salmon, tuna, and mackerel are high in Omega 3 fats which are good for your heart.
3. Include a small serving of nuts or nut butter daily in your diet. Studies have shown that eating a 1 ounce of nuts/day can reduce the risk of heart disease. An ounce in a small handful. No need to eat the whole jar.
Eat lots of vegetables. Vegetables are full of essential heart nutrients. Work on incorporating as much variety of vegetables as you can. The more variety, the greater overall nutrient intake you will achieve.
Eat fresh fruit. Fruit, especially berries, provide essential heart nutrients. While people with diabetes don't want to over do fruit because of its' natural sugar content, 2-3 moderate servings of fruit/day is appropriate.
Choose lean meats and incorporate one "meatless" day a week in your diet. Research shows that people who eat a more plant based diet have a lower risk for heart disease.
Incorporate more whole grains (brown rice, oats, and whole wheat breads) and legumes (beans and lentils) in your diet. The nutrients and fiber in these products are beneficial to your heart.
People tend to think that eating a diabetic/heart healthy meal plan is boring and tasteless, but it doesn't have to be! Here is an easy but delicious recipe that incorporates nuts, olive oil and fruits.
Walnut Broccoli Apple Slaw
3 tablespoons extra virgin olive oil
3 tablespoons lemon juice
1 ½ tablespoons honey
¼ teaspoon salt
½ teaspoon ground ginger Dash pepper
½ cup walnuts, roughly chopped
¼ cup dried cranberries
1 (12 oz.) bag broccoli slaw (about 4 cups)
1 large apple, chopped into bite size pieces
Whisk first 6 ingredients in a large bowl. Add remaining ingredients and toss well to coat. Refrigerate. Serves 6. Per serving: Calories: 200; Fat: 14g; Carbohydrate: 20g; Fiber: 3g; Sodium: 114 mg.
Recipe revised from walnuts.org
Melissa Gaither is a registered dietitian and Certified Diabetes Care and Education Specialist and provides both nutrition counseling and diabetes education and support. Melissa works with patients at the Healthpark, in Madisonville and Ohio County. She is also a certified lifestyle coach for the Diabetes Prevention Program. She helps with the diabetes support group and cooking programs for the public. Melissa is very passionate about her job with a desire to help people with diabetes enjoy life to the fullest.
About Owensboro Health
Owensboro Health is a nonprofit health system with a mission to heal the sick and to improve the health of the communities it serves in Kentucky and Indiana. The system includes Owensboro Health Regional Hospital, nationally recognized for design, architecture and engineering; Owensboro Health Muhlenberg Community Hospital; Owensboro Health Twin Lakes Medical Center; the Owensboro Health Medical Group comprised of over 200 providers at more than 20 locations; three outpatient Healthplex facilities, a certified medical fitness facility, the Healthpark; a surgical weight loss center and program, and the Mitchell Memorial Cancer Center.
On average each year, we have 16,000 inpatient admissions, deliver 2,000 babies and provide the region's only Level III NICU. Owensboro Health physicians perform nearly 24,000 surgical procedures, including nearly 200 open-heart surgeries. Our physicians and staff have 70,000 Emergency Department visits, more than a million outpatient visits annually. Visit our home page for more information.